Brazil
Best in Brazil: Why Dede is the right man to lead a new cycle for the Selecao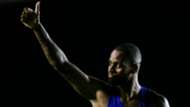 ---

OPINION - Raisa Simplicio & Rupert Fryer
---
One of great challenges facing Brazil coach Tite since the World Cup is to manage the transition of an almost entirely new backline.
35-year-old Dani Alves missed out only because of injury, while centre-back pairing Miranda and Thiago Silva are now both 34. Left-back Marcelo, meanwhile, will celebrate his own 34th birthday before Qatar 2022 gets underway.
Defences are often that little bit older than the rest of the team, but it's clear that Tite and his staff are desperate to refresh ahead of next year's Copa America.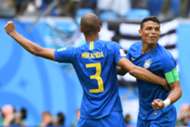 Brazilians tend not to officially retire from international football, but it seems Dani Alves' long and decorated Brazil career has come to an end. Miranda and Thiago Silva, meanwhile, have each made of one of the two post-World Cup squads. Marcelo was left out in September, then recalled in October only to withdraw through injury. 
All the while, Marquinhos has been the one mainstay, with the 24-year-old having started all four post-Copa matches and now standing as the only guaranteed member of Tite's preferred back-four.
After two years alongside Miranda as a regular at the heart of the defence, the PSG man lost his place to club-mate Thiago Silva shortly before the World Cup. Marquinhos now appears the long-term future of the Selecao backline and possibly a future captain.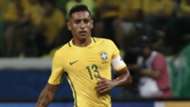 Either side of him, however, big decisions need to be made. In each of the two international dates, new centre-backs were trialled alongside Marquinhos for one match, while the other saw a return of Thiago Silva and then Miranda.
27-year-old Bordeaux defender Pablo partnered Marquinhos against Saudi Arabia, while it was Dede who slotted in during the 5-0 defeat of El Salvador in September.
And had Dede's Cruziero been eligible for selection in October – Cruzeiro's participation in the final stages Copa Do Brasil made him unavailable – it is likely the giant former Vasco stopper would have returned.
Because it is Dede who remains the favourite to become Brazil's second centre-back come next year's Copa America. The Cruzeiro man is the standout defender in his homeland right now and Tite is a great admirer of his talents.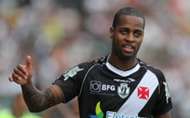 Many had expected him to have amassed considerably more than his 11 international caps to date. Almost a decade ago, Dede was singled out as the future of the Brazilian back-four with the potential to become one of the very best on the planet.
However, a series of unfortunate and serious injuries cost him momentum and likely a move abroad. He then lost more than three years of his career due to knee injuries following a big money switch to Cruzeiro.
Dede starred in this year's Libertadores as his side were eventually sent packing by Boca Juniors in the quarter-finals and, while Brazil were seeing off Saudi Arabia and Argentina on the Brasil Global Tour this month, Dede was impressing everyone back home in a stunning display in the Copa do Brasil finals.
At 30, he is back in the sort of form that, six years ago, had a host of Europe's top clubs ready to splash the cash to bring him over from Rio.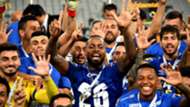 2018 has been a year of redemption of the towering defender, who may not make it all the way to Qatar 2022 but can certainly have a big role to play at a must-win Copa America for hosts Brazil in June.
On Friday, Tite will sit down to name his squad for November's Brasil Global Tour double-header in what is supposed to be the final chance to experiment before March's internationals see the proposed Copa America squad assembled.
And it's likely Dede will return. Tite is still seeking answers in the full-back positions, but he may have already managed the transition taking place at the heart of his defence.