Benzema brands Man Utd target Mbappe a 'phenomenon' but warns against transfer
Karim Benzema admits Kylian Mbappe is a "phenomenon", but feels he must be wary of moving too soon amid talk of interest from Manchester United.
The Real Madrid striker knows what the 18-year-old Monaco forward is going through having generated similar interest in his younger years.
After bursting onto the scene at Lyon, Benzema was quickly targeted by Europe's leading clubs.
A big-money transfer took him to Spain, but he admits that he got "a slap in the face" upon arriving in the big time.
He has now urged Mbappe to ensure that any future call is the right one for him and his future, with speculation regarding record-breaking bids from United and interest from Madrid likely to intensify as his profile rises on the back of inspired performances for club and country.
Benzema told RMC: "I've been told he is a phenomenon, a very good player.
"Honestly, I still haven't seen him. He's a young player.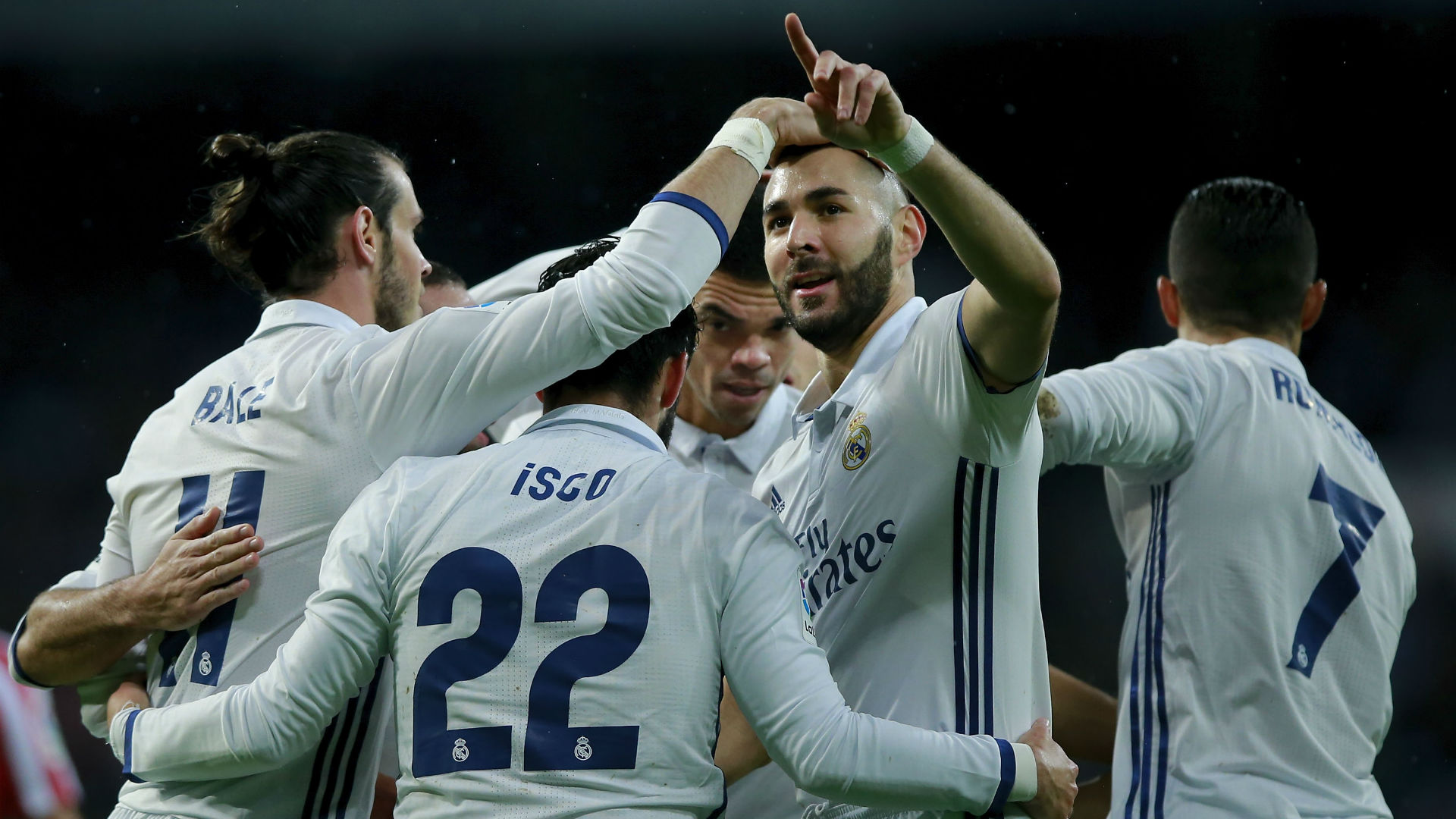 "Football is really hard, especially at big clubs. I arrived at Madrid at 21. I had already done a lot of things at Lyon, but when I got here I got a slap in the face.
"My first year was too difficult. You're far from your family, it's not the same. Those who are next to you are there to take your place. It's very difficult. 
"But from what people have said, he's a very good player, and I hope he'll have a great career, little by little.
NxGn: Football's 50 best talents
"I think you mustn't leave too soon. Things go well, but the day when it goes less well, that's the problem. 
"He's 18, how do you handle it when it doesn't go as well, when people don't speak as well about you, when you're put under pressure?"
Mbappe, who finds himself in the latest France senior squad, has netted 17 times in 29 appearances for Monaco this season.