Brazil v Croatia
Bebeto: The strength of Brazil's collective can lead them to World Cup glory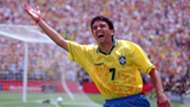 Between 1958 and 1970, Brazil won three of four World Cup titles during a golden age that would earn them the status of the world's greatest football nation.
Come 1994, however, things had slowed. Local media and fans had heaped scorn on the side following their failure in 1990, debating whether the Selecao had lots its soul. Pragmatism had replaced jogo bonito, with defensive midfielder Dunga held up as a symbol of Brazil's systematic and philosophical failings.
24 years without a world title was a long time – at least it was for Brazil, a nation that had announced itself to the world via its football. And after limping through qualification for USA '94, little was expected of Carlos Alberto Pereira's dogged, functional side.
But the Selecao roared to success, thanks in no small part to their pint-sized front-two of Romario and Bebeto. And this week, following the announcement of Brazil's squad for World Cup 2018, Brasil Global Tour sat down with Bebeto to discuss the Selecao's chances in Russia.
And the former Flamengo man believes the impact of coach Tite could be the key.
"Tite has done a wonderful job," Bebeto told Brasil Global Tour. "He has formed a really good team and I feel that he has the players on board with his ideas. That's really important, the coach has to have that."
"There is great pressure at a World Cup so the players have to feel comfortable, be committed and proud to be able to wear the shirt. To compete at a World Cup, you have face up and always think of the collective, of what is best for the group, because you don't achieve anything alone.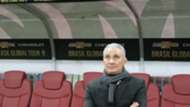 "We have to end this business of Neymar winning the World Cup. Everyone needs to work together and be focused on the same objective – as a group."
One member missing from that group will be Dani Alves, who appeared set to captain the side before suffering a knee injury earlier this month. And Bebeto believes his on- and off-field presence will be a loss for the Selecao.
"I think they will miss Dani Alves a lot," he said. "The World Cup is such a difficult competition, you have to have experience, players who are already accustomed to playing on that stage and he is one of them. 
Neymar to make #Brasil return at #LFC's Anfield

T https://t.co/2UxZMc1HwN pic.twitter.com/6d3v6dkLwG

— Brasil Global Tour (@BGT_ENG) May 15, 2018
"He has great experience, is a serial winner… I was sad to hear that he will not be able to play in what would have likely been his last World Cup."
Manchester City's Danilo and Fagner of Corinthians are now in competition for the slot and Bebeto believes the former should join the first-team.
"Danilo should start, because he's the closest to what Dani does."
Brazil begin their World Cup preparations at their Granja Comary training complex on May 21 ahead of June's Brasil Global Tour clashes with Croatia and Austria next month.
Follow Brazil's World Cup preparations by joining us on Twitter, Facebook and Instagram.