Chelsea
Barnes: Best players in the world go to Man Utd & City, not Liverpool
Liverpool cannot compete with the likes of Manchester City, Chelsea and Manchester United for the world's top players, according to John Barnes.
The Reds are serious contenders for a top four finish in the Premier League this season, with their sights set on a return to Champions League competition in 2017-18.
Beyond that, the aim is to restore domestic dominance by bringing a long-awaited top-flight title to Anfield.
Milner: Liverpool can win every game
If they are to achieve those targets, then recruitment under Jurgen Klopp will be key.
Liverpool remain an attractive proposition to those looking to make a move to England, but they do not boast the financial firepower of a number of direct rivals.
Barnes feels that will leave the Reds scratching around in different markets, but believes Klopp is smart enough to continue unearthing hidden gems that will aid the collective cause.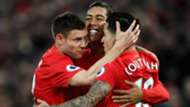 He told IBTimes UK: "I'd love to see [Cristiano] Ronaldo, [Marco] Reus and Manuel Neuer, but that's not happening.
"In terms of the best players in the world, if they are coming to England, they are going to go to Manchester City, they're going to go to Chelsea, they're going to go to Manchester United.
Alonso should go down as a great
"They are going to go to these clubs before Liverpool. The advantage we have is that we trust Jurgen Klopp enough to make the decision to buy some players in Germany or wherever that he knows can do what he wants.
"If you are talking to me about the obvious players who I would like to see coming, there is no point mentioning them because they are not coming to Liverpool.
"We are unique in that. Unless it's going to be a £40m or £50m signing that everybody knows is a world-class player, the Arsenal fans will be disappointed. The Chelsea fans will be disappointed.
"Liverpool fans trust Jurgen Klopp enough to know that he may sign a player we've never heard of, but we trust him enough to get the best out of that player."