Arsenal
Mislintat appointment shows Arsenal are planning for life after Wenger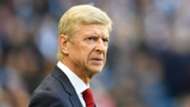 At this point last season, Arsene Wenger didn't know whether he'd be staying at Arsenal or leaving the club after 22 years at the helm. 
The Frenchman has since admitted that the uncertainty over his own future affected the players psychologically going into the latter stages of the campaign and was one of the primary reasons for their failure to qualify for the Champions League.
Wenger has always said in the past that he wouldn't want a director of football at Arsenal because he doesn't know what the role entails but it is more likely that he feels that such an appointment would weaken his influence at the club. 
However, behind the scenes, chief executive Ivan Gazidis has begun to wield his own power by making several changes in terms of both facilities and staff – with the latest being the arrival of the highly-rated Sven Mislintat.
Mislintat joins the Gunners from Borussia Dortmund, where he was head of scouting. He came close to joining Bayern Munich in the summer but BVB blocked the move. 
They were unable to prevent him from departing for north London, though, with the 45-year-old having been left bitterly hurt by Thomas Tuchel's decision to ban him from the training ground last season.
Mislintat had unearthed rough diamonds such as Pierre-Emerick Aubameyang and Robert Lewandowski during his spell at Signal Iduna Park and he was happy in his role, but the former BVB boss' decision to essentially ostracise him affected him deeply.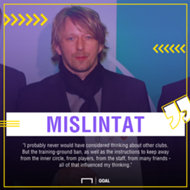 "I probably never would have considered thinking about other clubs," he told Kicker.
 
"But the training-ground ban, initiated by the club's former coach (Tuchel), as well as the instructions to keep away from the inner circle, from players, from the staff, from many friends with whom I worked so closely throughout the years – all of that influenced my thinking."
BVB's loss is now set to prove Arsenal's gain.
Furthermore, as well as landing one of the most respects scouts in world football, the Gunners are also expected to imminently acquire Raul Sanllehi.
The current director of football at Barcelona is expected to become the head of football operations at the Emirates - similar to the role previously held by transfer negotiator Dick Law, who formally left the club in September. 
These new faces have been primarily identified by Gazidis and it shows an acceptance by Wenger that he needs a forward-thinking network of staff alongside him, and that there has to be a solid structure in place when he does eventually depart.
Indeed, while Mislintat and Sanllehi are the two most notable names being bandied about, it is worth remembering that Ben Wrigglesworth was prised away from Leicester City last February to become the Gunners' new first-team video scout.
It's likely that Wrigglesworth will work closely with Mislintat to inform him on domestic-based scouting trips, while also highlighting and profiling the most talented and available European players.
Wrigglesworth also works with the analytics team, who supply Wenger with video and statistical analysis relating to team performance, opposition analysis and player recruitment. 
StatDNA, the sports analytics company owned by Arsenal and based in Chicago, plays a major part in providing supplementary information to aid in the recruitment process and was involved in the signings of Lucas Perez and Gabriel Paulista.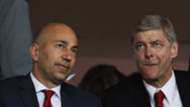 Huss Fahmy is another recent addition to the Arsenal staff, brought in during the summer because he specialises in contracts and negotiation. 
A legal and commercial law expert who worked in professional cycling with Team Sky, he was mentored for the first few months in his new role by the outgoing Law and is now making his presence felt. Fahmy was pictured with youngster Joe Willock when the starlet signed a new contract last month.
The summer backroom shuffle also saw Darren Burgess come in as head of high performance, and former goalkeeper Jens Lehmann return to the club as a first-team coach. 
It's expected that the latter will eventually replace Boro Primorac, although the Bosnian-Croat is unlikely to call time on his coaching career until Wenger decides to walk away. And the Frenchman isn't going anywhere just yet.
Despite initial fears about power being taken away from his managerial role, it seems that Wenger is now welcoming the changes that Gazidis has been advocating for a long time. 
Not only is it a sign that the Gunners boss is willing to adapt and move Arsenal onto the next level, it also shows that he has resigned himself to eventually leaving the club he has been guiding for over two decades. 
With the board set to review his situation at the end of the season, Wenger knows that a performance worse than last season's fifth-placed finish won't be tolerated, either in the boardroom or among the fans.
Still, he is now, at least, facilitating a changing of the guard that should ensure that no matter when he decides to stand down, he will depart knowing that the club will be in very good hands.