AFC Asian Cup Draw: India need a 'lucky' Monday to ease their way to the continental championship
OPINION
BY ATANU MITRA (@Atanu00 on Twitter)
The AFC Asian Cup qualification procedure is designed in such a way that, at times, it looks farce. Back in March 2015, a total of 46 teams had started the journey to get into the 24-team tournament to be held in United Arab Emirates (UAE) four years later. After a whopping 182 matches, which saw teams flying across the length and the breadth of world's largest continent, only 10 teams have been eliminated from the race, including Kuwait and Indonesia who have been suspended and Guam, who have withdrawn due to financial constraints.
It may not be music to the ears of many blind supporters of the India national football team, but Stephen Constantine's side have been one of the biggest beneficiaries of the system. India finished at the rock bottom of a five member group, losing seven of their eight matches. Ten months after that, they find themselves placed inpot 2, with the draw for the third qualification round to be held at Abu Dhabi on Monday.
In the next stage, 24 teams will be divided into six groups, with top two sides from each group making it to the continental championship. India's meteoric rise in the FIFA Rankings, decisive factors behind which have already been well documented, mean that they find themselves in the second pot, and will be clubbed with one team each from pot 1, pot 3 and pot 4. In usual circumstances, India would have found themselves in the third pot, which would have resulted in them facing tougher opponents.
The pot three consists of Maldives, Lebanon, Yemen, Afghanistan, Chinese Taipei and Myanmar who are at least 16 places behind India in the current FIFA rankings. The fourth pot has minnows like Cambodia, Nepal, Bhutan and Macau with Malaysia and Singapore being the only exceptions.
Coutry Name with Pot
2015 Mean Rank
2015 Median Rank
India (Pot 2)
160
161
Maldives (Pot 3)
157
163
Lebanon (Pot 3)
135
137
Afghanistan (Pot 3)
141
139
Yemen (Pot 3)
173
174
Chinese Taipei (Pot 3)
182
180
Myanmar (Pot 3)
155
158
Malaysia (Pot 4)
164
167
Singapore (Pot 4)
155
155

Number of Teams placed

higher than India

5
4
Table: Mean and Median ranks of probable opponents shown. Teams faring better than India indicated in bold.
Since the top two from each group will seal a berth in the Asian Cup, the easiest way to make it through is to beat the two bottom ranked teams in both legs. The reality, however, is not as rosy as it has been painted to be.
It's hard to argue against the fact that India's rise in ranking can be attributed to three reasons – their 7-1 win against Laos, their thumping 4-1 victory against Puerto Rico in a friendly and AIFF's well-calculated gamble of not playing any friendlies till the draw. But we leave out that win against Puerto Rico, there was not actually much to be celebrated.
An alternative way to gauge India's strength relative to the other sides in pot 3 and 4 is to look at their rankings in 2015. It shows a very interesting trend. Four of the six teams in pot 3 - namely Maldives, Lebanon, Afghanistan and Myanmar who can be clubbed against India - had a mean ranking better than India in 2015. If we look at the medians, three of the aforementioned teams were better off than Sunil Chhetri and co., while Ali Ashfaq-captained side were only two places below.
Even among the teams in pot four, Singapore were at least five places higher on both measures, while Malaysia was only four places lower.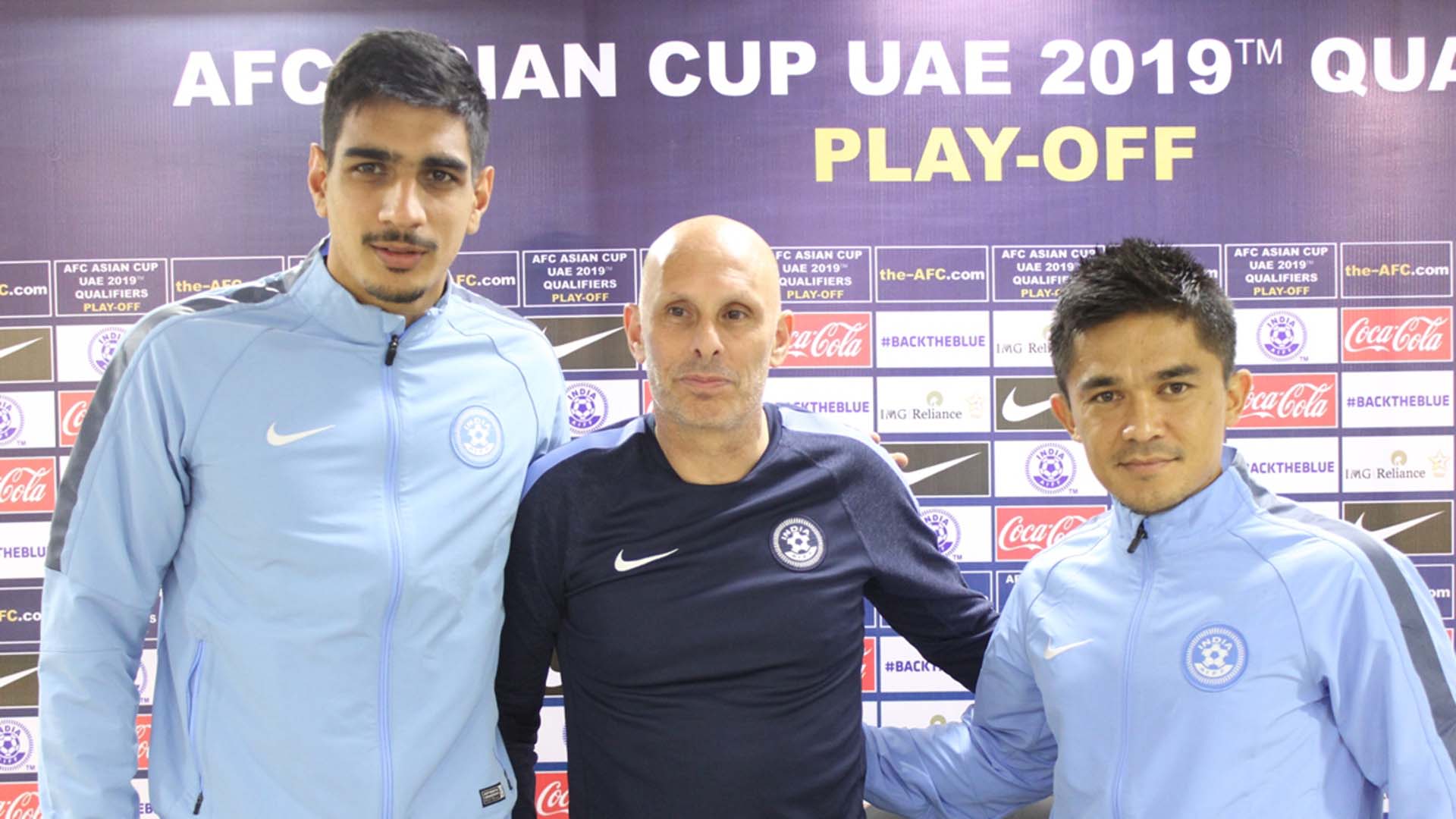 What do all these numbers tell us? They show that even though India are much higher in the seedings at this point of time, in the recent past they have often remained a backbencher and to sustain this rise, they need to improve their performance graph.
Numbers also indicate that much of India's hopes of making to its first Asian Cup in eight years will be dependent on the kind of draw they get on Monday. If they get Chinese Taipei from pot 3 and one among Bhutan, Nepal or Macau from the last pot, they should make it comfortably. However, if they get Lebanon (who finished second in their five member group) from pot 3 and Singapore from pot 4, they may well end up looking the weakest among the four.
Over the last few months, as India rose up the FIFA ladder, the AIFF officials were happy to project it as an indicator of India's overall development in the game. "The National Team gaining its best ranking since August 2006 shows that we are on the upsurge," Kushal Das, the general secretary of the Federation remarked recently.
With a proposed revamp of Indian league structure waiting on the fringes, it's important for the governing body that this 'feel good' image of overall development doesn't get tarnished. For that to happen, India need favourable opponents from the bottom two sets; otherwise they will have a mountain to climb.