Equatorial Guinea
will host the Africa Cup of Nations for the second time in three years after sharing the 2012 tournament, won by
Zambia
, with neighbours
Gabon
.
The Central African state was drafted in at the last minute to replace original hosts Morocco after they chose to pull out of the competition due to fears surrounding the ongoing Ebola epidemic.
There are four stadiums in Equatorial Guinea that will stage matches at this year's tournament - in Bata and Malabo, as in 2012, and this time also in Mongomo and Ebebiyin.
ESTADIO DE BATA (capacity 35,700)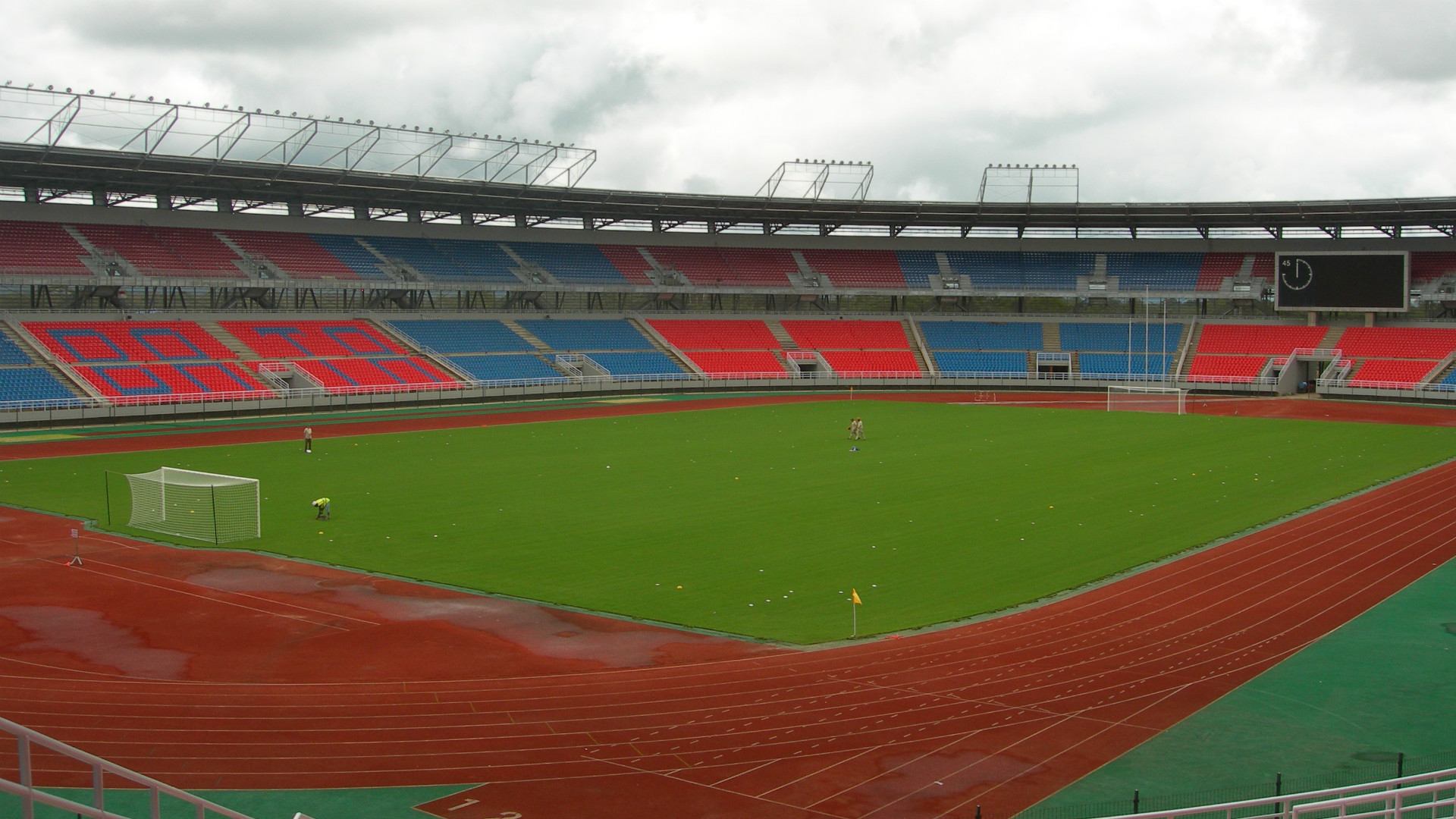 Like the stadium in Malabo, the Estadio de Bata was built in 2007 for the women's Africa Cup of Nations. It lies a few kilometres out of town and was upgraded in 2011 to stage games in the 2012 men's tournament, including a semi-final.
This is one of the most modern stadiums in Africa, and is by far the biggest in Equatorial Guinea. Bata hosts the opening game between Equatorial Guinea and Congo on Saturday, and the final on February 8.
Bata, a port city on the mainland, is the biggest city in Equatorial Guinea, with a population of more than a quarter of a million.
NUEVO ESTADIO DE MALABO (capacity 15,250)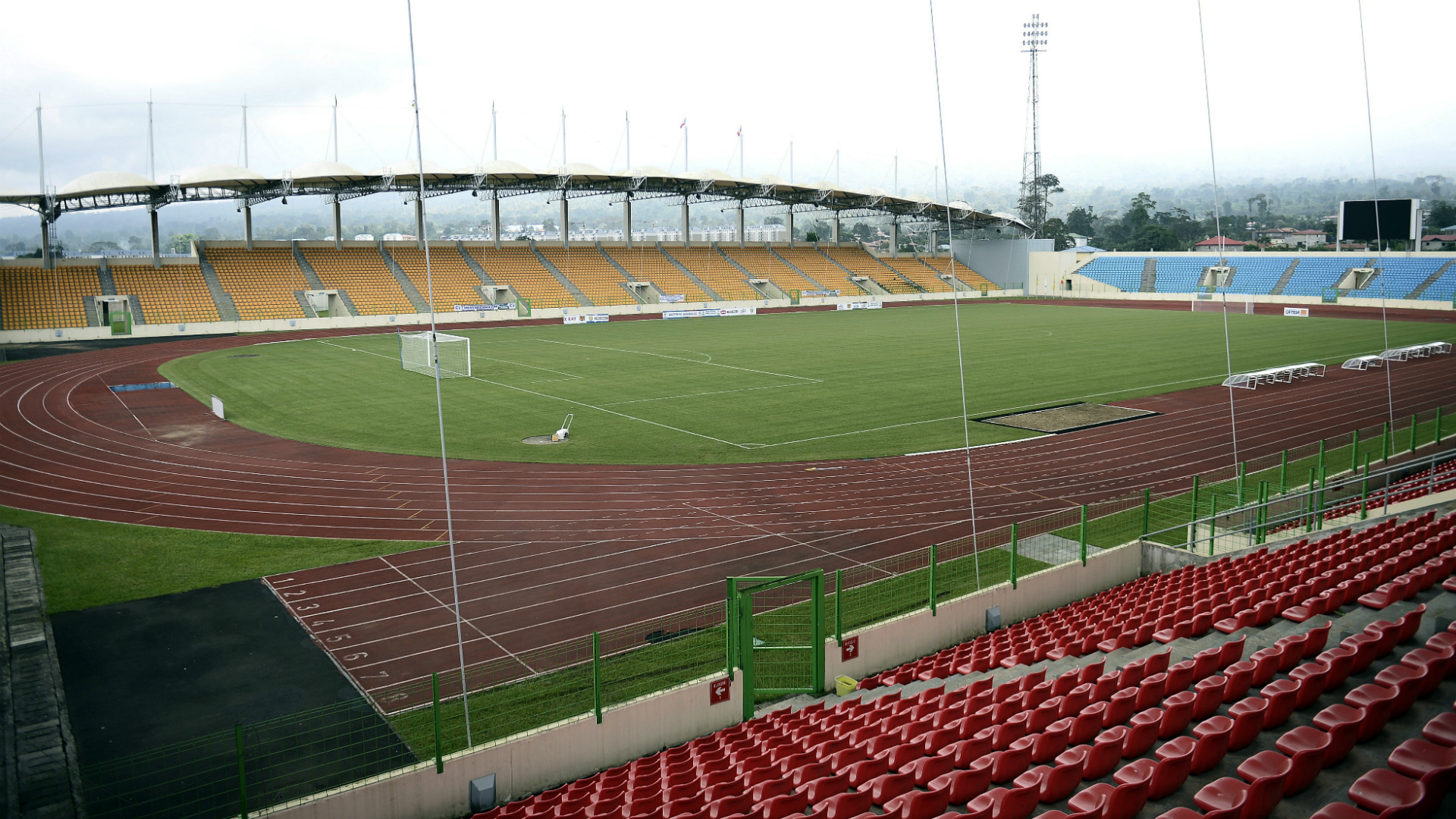 The oil boom in Equatorial Guinea has led to daily flights arriving at Malabo, the capital city, from the United States. It has also led to the building of lavish new hotels, new roads and new stadiums.
The Nuevo Estadio de Malabo (Malabo New Stadium) was built in 2007 and has already hosted international tournaments. It was used for the women's Cup of Nations in 2008 and 2012, and also in 2012 it was one of the venues for the Cup of Nations co-hosted by Gabon and Equatorial Guinea.
The capacity is 15,250, but it is rarely tested. Malabo is on Bioko Island, a 45-minute flight from the mainland, and has a population of only 100,000. Even when the home nation played here in 2012 the crowd was barely 10,000.
Whichever team wins Group D – Ivory Coast and Cameroon are favourites – will play their first four games in this stadium.
ESTADIO DE MONGOMO (capacity 15,000)
It might be remote, out near the border with Gabon, but Mongomo is well served by new transport links, even if it is short of hotels.
President Obiang – ruler of Equatorial Guinea since 1979 - is from Mongomo and is responsible for the building of a new highway from Bata that has halved the journey time to a couple of hours, plus a new airport to add to the existing landing strip. There is also a very swanky five-star hotel and the area is said to be very scenic.
But Mongomo is small, with a population of about 8,000. The stadium holds nearly twice as many and will host the best group of the tournament by far, featuring Ghana, South Africa, Algeria and Senegal.
The stadium was upgraded – good news for host club Deportivo Mongomo - and a new pitch laid only recently, with grass flown in from Spain. It looks impressive, even if work will go on right up until the start of the tournament, with new training facilities having been provided too.
ESTADIO DE EBEBIYIN (capacity 8,000)
Like Mongomo, Ebebiyin is a border town – close to Cameroon and Gabon. But it is much bigger, with a population of about 40,000. The only way in is by road.
The stadium, with a capacity of 8,000, hosted the Equatoguinean Cup final last year. As at all the other venues, the pitch is surrounded by an athletics track.