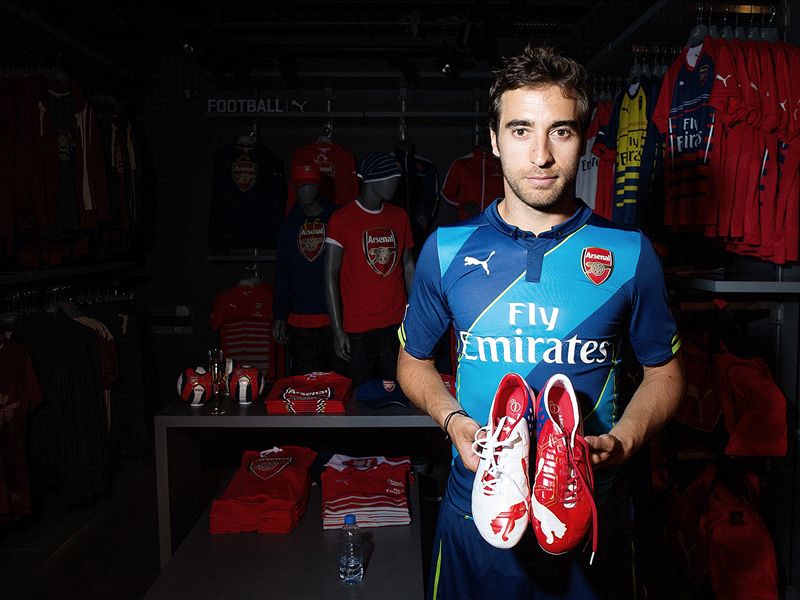 EXCLUSIVE
By Liam Twomey

Mathieu Flamini says he is "disappointed" that Cesc Fabregas will be playing for Chelsea rather than Arsenal next season and admits it will be "strange" to compete against him on the pitch.

The Blues wrapped up a £30 million deal for the Spain international last month after Arsene Wenger passed up the chance to exercise a first-option clause and bring his former captain back to the Emirates Stadium.

And Flamini – who forged a formidable midfield partnership with Fabregas before leaving Arsenal for AC Milan in the summer of 2008 – admits he would rather have seen the Spaniard return to the Gunners.

"I had an amazing time with him at Arsenal and he stayed a very close friend of mine," Flamini told Goal at the launch of Arsenal's new PUMA kits.

"I'm a bit disappointed that he'll be playing with Chelsea rather than us, but I respect his decision.

"That's football, and I'm very happy for him because I'm sure that if he's moving back it's because he wanted it.

"I'm also very happy that he's coming back to London because he's going to be my neighbour, so I'll see him a lot!

"It will be very strange to play against him, and it won't be easy - we were laughing about it when I saw him a few days ago - but I'm happy because it will give me the opportunity to see him a bit more than when he was in Barcelona."
Arsenal's new home and away replica kits and a full collection of fanwear are available for fans to purchase now online at www.puma.com and in many stores worldwide. The new cup kit will launch in-store and online on August 14.