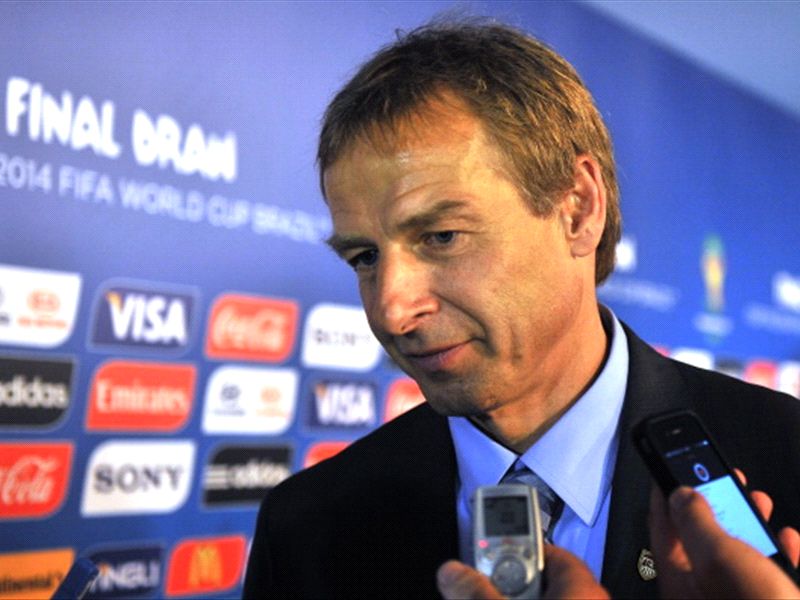 United States
coach
Jurgen Klinsmann
has signed a four-year extension that will keep him in charge through to the 2018 World Cup in Russia.
As part of the new deal, he will also become the technical director for U.S. Soccer.
The 49-year-old was excited to step into his new role, and stressed his continued focus on youth development in a country that has qualified for every World Cup tournament since 1990.
"The role of technical director is a huge challenge and also a huge opportunity," he said.
"We look to keep connecting the dots to the youth national teams, coaching education, the development academy and the grassroots efforts in this country.
"These are fascinating topics and I am excited to work with so many talented people and hear fresh ideas."
Klinsmann became the United States' head coach in July 2011, replacing Bob Bradley. and after a rocky start - losing four of his first six games in charge - led the US Men's National Team to World Cup qualification for Brazil next year.
USMNT have been drawn into Group G of the World Cup along with Ghana, Portugal and Germany, opening the tournament on June 16 against the African side.
The recent success had led to U.S. Soccer president Sunil Gulati praising Klinsmann for the progress the team has made.
"One of the reasons we hired Jurgen as our head coach was to advance the programme forward and we've seen the initial stages of that happening on the field and also off the field in various areas," he said.
"In the past two years he has built a strong foundation from the senior team down to the youth teams and we want to continue to build upon that success."
In November, Gulati and Klinsmann announced three-time World Cup veteran Tab Ramos as the federation's youth technical director.
Ramos will oversee the long-term strategies for development of both coaches and players at the youth level in the United States, working closely with Klinsmann and the youth national team and development academy coaches.
"It is vital that we make sure the messages we are providing the senior team are being spread through our youth national teams as well the U.S. Soccer Development Academy," said Klinsmann.
"With Tab as our youth technical director we will be able to continue to connect the dots and see more improvement."