---

EXTRA TIME
---
Bayern Munich and Adidas have kicked off a competition giving their fans the chance to design their third kit for the 2017-18 season - and they already have some interesting entries to mull over.
The German champions' kit manufacturers will compile a top 100 of user-submitted designs as voted for by the public before putting them to a panel of experts to decide a winner.
For reasons anyone who has browsed the internet for five minutes will understand, some creators have spent somewhat more time on their designs than others.
One potential new shirt for Bayern, for example - which had enthusiastically been voted into the top 100 on Friday - was decorated with an image of Kanye West's face.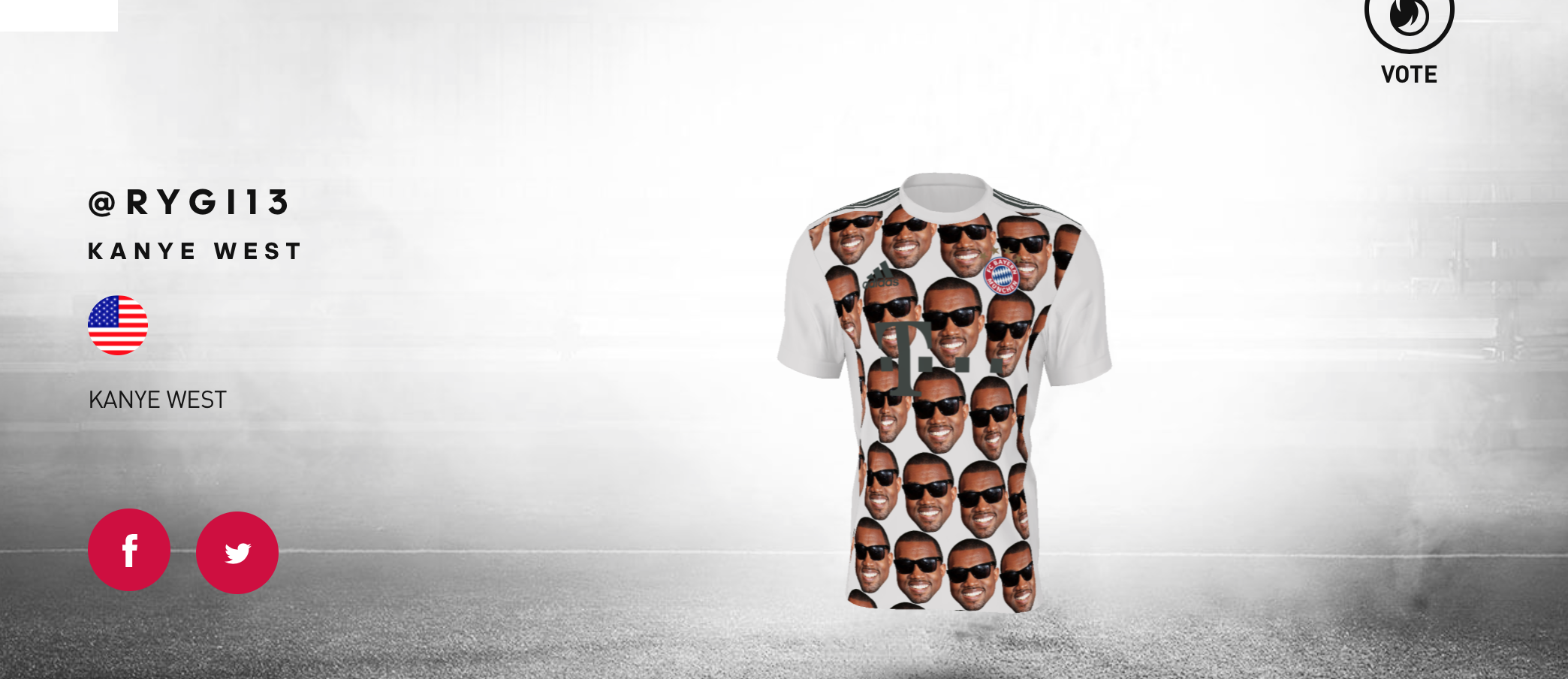 It would certainly be a striking new look for Robert Lewandowski, Franck Ribery and their team-mates but we aren't getting our hopes up too much.
Perhaps as an alternative, given Adidas' previous collaboration with West on his 'Yeezy' shoes, the rapper could be asked to design a future Bayern kit.