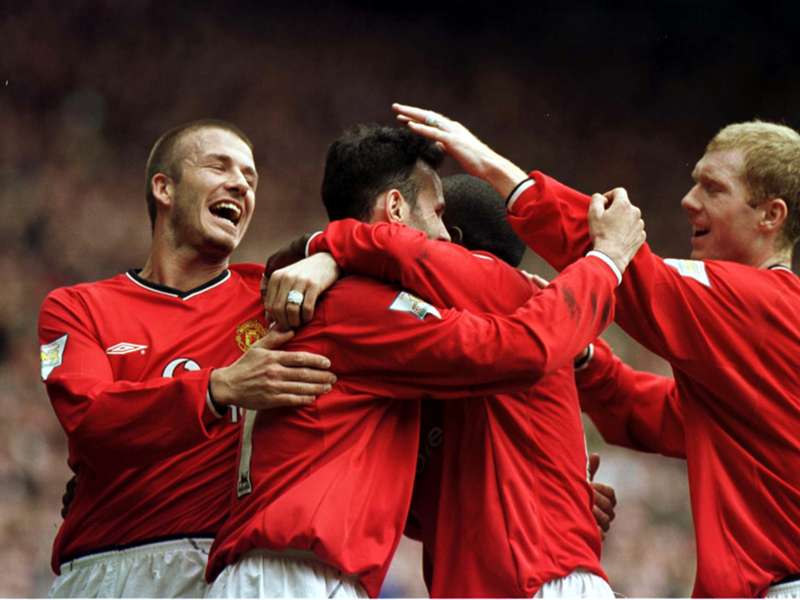 ---

EXTRA TIME
---
Ryan Giggs has revealed what he really thinks of Manchester United's legendary Class of '92 group, with some intriguing results!
The former Wales winger broke into the United side around the same time as fellow Manchester stars David Beckham, Paul Scholes, the Neville brothers Phil and Gary, and Nicky Butt.
The group went on to amass a horde of silverware for the Old Trafford club, including the iconic treble winning season in 1999.
Now an assistant manager to Louis van Gaal in the dugout, Giggs admits he spent a huge portion of his formulative years in the company of his on-field companions.
"We're all completely different people and characters but we all had that same desire, not only to get into the first team but to stay there and to win things," he said in an interview with Inside United.
"We remained good friends off the pitch and still to this day we still share the same jokes, the same sense of humour and are comfortable in each other's company. I think it was about that desire and hunger to keep going.
"A lot of the things that we learned, not only in football but in life as well, were as apprentices at Man United.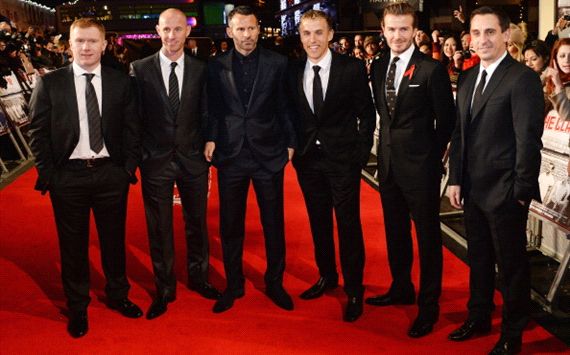 "We spent so much time together – we'd sometimes get in at The Cliff at 8:30 in the morning and not leave until 4:30 in the afternoon, so we spent a massive chunk of our early years together.

"Not only did we win things together we shared disappointments as well."
The 42-year-old may not be quite so warmly received next time he meets up with his close friends after he was asked to describe them in just one word.
"Gary Neville? I'm going for two words.. always right! Phil Neville? Bubbly. Nicky Butt? Funny. Paul Scholes? Dry. David Beckham? Cocky!"