---

FAMOUS FAN
By Alex Young

---

Why Spurs then?
I grew up around the corner from White Hart Lane, about two roads away so I've been a supporter all my life. My brother and my Dad are Spurs fans as well.
My missus supports Arsenal - it's terrible - so we couldn't agree on what team our two kids would support.
Tottenham were playing Arsenal on the day I brought her home from the hospital so I said that if Spurs win, every one in our family has to support Spurs... we beat Arsenal 5-1 that day so my kids are Tottenham supporters.
...and you had a cousin who played for Spurs?
Yeah! Jonathan Obika. Spurs put him on loan at Crystal Palace for a bit but he's at Swindon Town now.
Growing up around White Hart Lane then, I assume you were against the proposed Olympic Stadium move?
Oh yeah. I know it can't happen with every club, Tottenham being in Tottenham, but I'm so happy Spurs are staying in the area. The feeling around Tottenham is a little mixed, with a few local shops who are situated in key areas who feel begrudged at having to move on or fighting for their place and stay. Overall the work and improvements are good for the area though.
We are only in the early days of the season, but thoughts so far?
I wasn't so sure in the summer with a few of the players and we didn't start great. I just don't want the season to go how it normally does as we do well enough but it's always slightly under what we want.
Normally we play well and build up some momentum but struggle against the smaller teams in the division then put four goals past Man City! We have got something there we just need some consistency. We've got younger players who can deliver and we need to keep their confidence up.
We've got youngsters who have been showing glimpses of real potential. I think Harry Kane is beginning to wake up but we could do with another of him! [Eric] Dier has been impressive, [Ryan] Mason and [Nabil] Bentaleb... even [Heung-min] Son.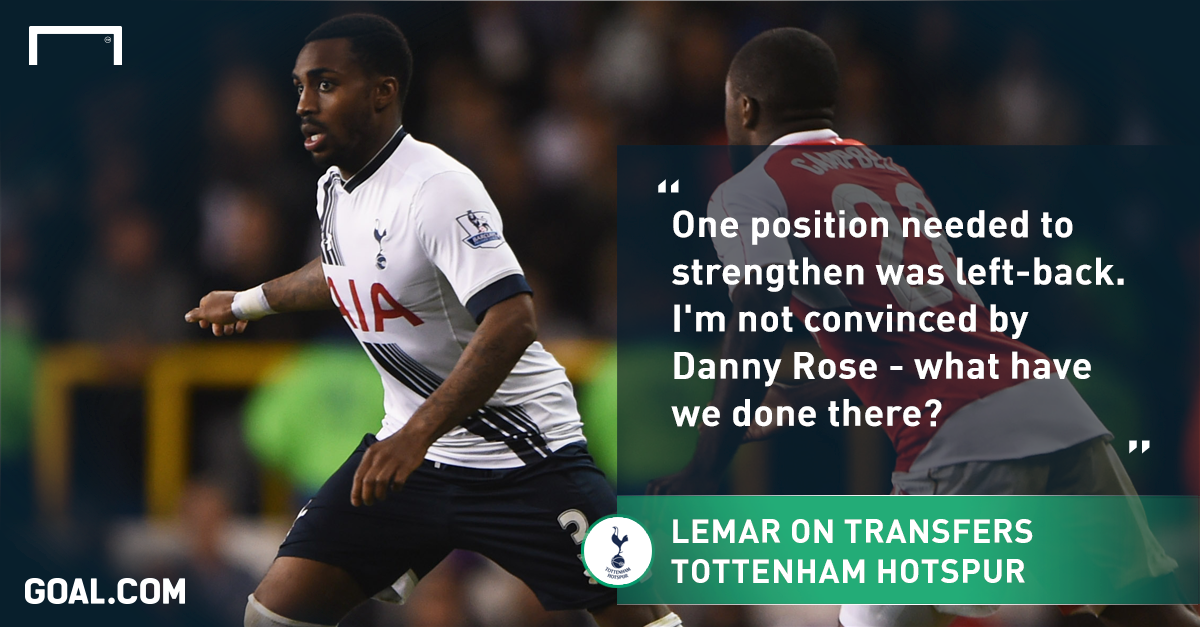 Talking of Kane, it was always going to be hard for him. Do you still have faith in him.
He will definitely come good. I just think that since last season teams figured out how to shut him down and he just needs to adapt his game. If you want to be great, that's exactly what you need to do. When we had Bale that same happened and we moved him around a bit and he matured and showed he was capable. That can happen with Kane, he's got it in him, it's just taking a little bit longer. He's scoring for England so he'll get that confidence back again.
I think Eric Lamela will come good as well. I mean, [Roberto] Soldado on paper was great but he was terrible! It just wasn't working. Whenever I spoke about him to friends I was always 'he will score, we just need to keep playing him' but it just didn't happen. With all due respect, Emmanuel Adebayor just had to go. We do need one more similar player to Kane... like a Soldado, but who actually knows what he's doing.
When it comes to the summer transfer business, were you happy?
The one position I feel we needed to strengthen was left-back. I'm not convinced by Danny Rose - what have happened there? That is the one position.
You're not a fan of Danny Rose?
Everyone has bad days and when he's good, he's good. He's effective in attack but when he's bad, he's really bad. Be it a sloppy pass, a mistake leading to a chance on our goal.
Is there anyone, within reason, you would like to see Spurs sign?
Bring Bale back! Ronaldo! Seriously though, I was a gutted when we didn't sign Willian. Someone further up really. Christian Eriksen is great, to be fair, but I feel he doesn't click at times.
Is that down to Mauricio Pochettino?
When he first came, I wasn't too disappointed with the appointment but I wanted Andre Villas-Boas to be given longer. It's like the young players in the squad - Pochettino hasn't proved himself fully yet, but he has an immense amount of potential in the role. I'm on his side and he's working well with what he's got.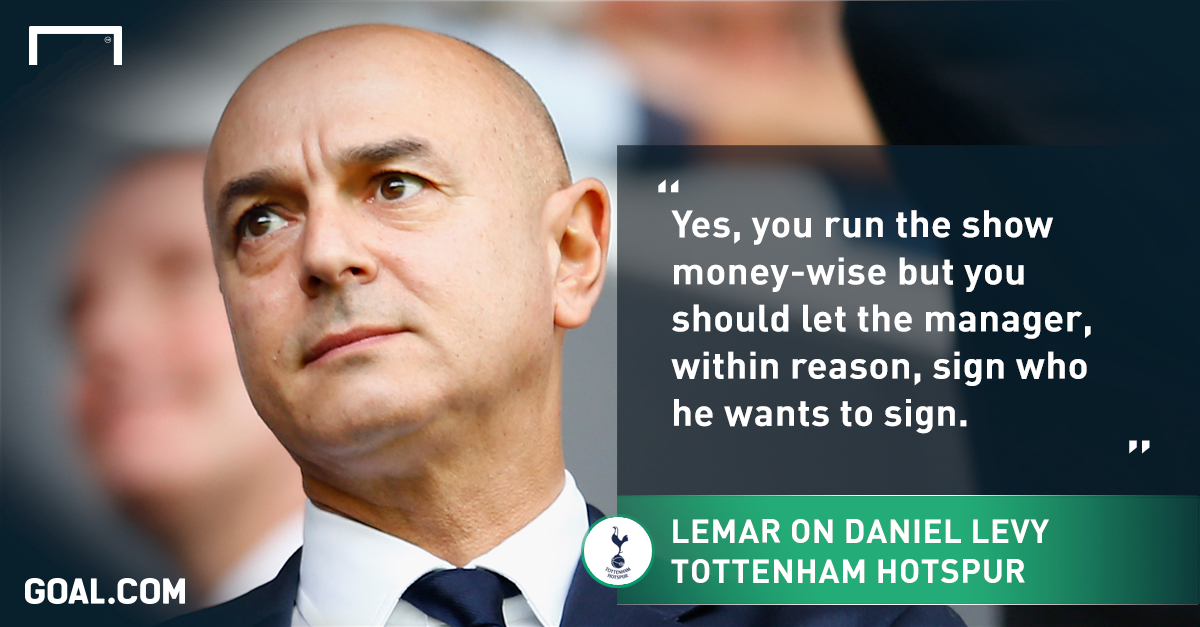 So, to put you on the spot, where do you see Spurs finish this season?
I would like to say top four. We can't be finishing fifth or sixth but that's what my head says. My heart says Champions League. I think Chelsea will still come good but Liverpool might not. We didn't make the best decisions after selling Bale. What we bought was poor.
Daniel Levy is believed to be very influential in the transfer dealings. Would you like to see that changed?
Yeah, a lot of people say that. To compare it to the music industry, if a hedge fund owned, for example, Sony, because they have an A&R person spending the money doesn't mean he is the right man to do so. It's the same with football. Yes, you run the show money-wise but you should let the manager, within reason, sign who he wants to sign.
So the new album, 'The Letter', is out now. It's three original tracks with a selection of reinterpreted classics. What was the decision process behind the cover choices?
I just wanted to do an album which celebrates soul and what influenced myself growing up and my voice. There were over 200 songs we started with, so that took a while to whittle down, but I had a great producer called Larry Klein who has worked with some amazing soul legends.
We went back and forth over about four months and got it down to 11 or 12 and I started writing some new songs.
You were also working with The Waters on the album?
Yeah, the Waters sisters are three ladies who do all the backing vocals. I remember being in the studio with them and they have recorded on loads of old classics - be it Diana Ross or Bobby Womack - so I did I song on the album called 'Someday We'll Be Together', a Diana Ross song, and they had sung on the original! So they did original composition than on the original.
What else do you have lined up over the next few months?
I just finished a little tour to celebrate the new album and I have a tour with Will Young coming in November. I just can't wait to get back on stage in front of people.
Lemar's brand new album 'The Letter' is out now. For more information, visit: www.lemar-online.com