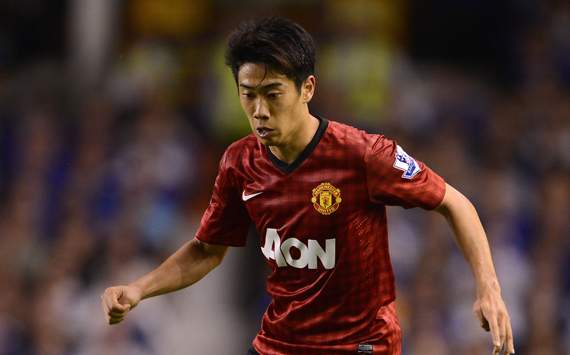 If
Extra Time
's school days are anything to go by, it must be very daunting to join a new club.
However, it seems Shinji Kagawa had no troubles settling in when he rocked up to Old Trafford after stunning Sir Alex Ferguson and the Manchester United backroom staff with an impressive 'bleep test' display during training.
The new signing, who joined from Borussia Dortmund for a reported fee of around £12 million in June, was able to take the test near to its highest level - which is the most impressive display by a United player since David Beckham left in 2003.
A 'bleep test' asks a player to run between a set distance before the allocated time gradually decreases, causing the participant to increase their speed.
Many wondered how United would replace the industry and work rate of Park Ji-Sung, who left to join QPR in a £2.5m deal in July, but it would appear the new midfielder has exactly what it takes to go the distance for his new side.
Kagawa has now been put on a programme to increase his strength and help his adaptation to the Premier League since his aerobic capabilities are, obviously, not in question.