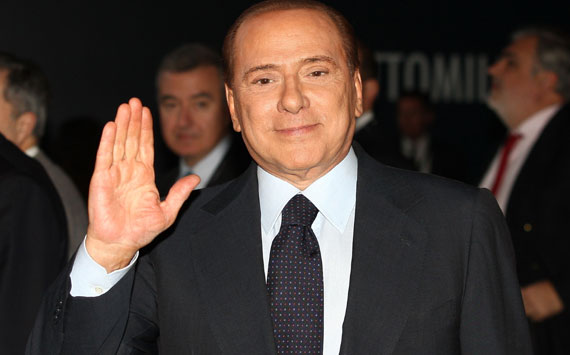 Bunga bloody bunga! The trial of Silvio Berlusconi is underway in Italy and there's been a truly headline-grabbing revelation!
Parties at Casa Berlusconi were always fairly notorious but it's just been shot to a whole new level. Not only did Silvio pay for strippers to dress as nuns, he also asked one Brazilian stripper to don an AC Milan shirt and a Ronaldinho mask as she stripped to her underwear.
Now that is weird. Imagine what poor Ronny is thinking, reading these stories back in Brazil!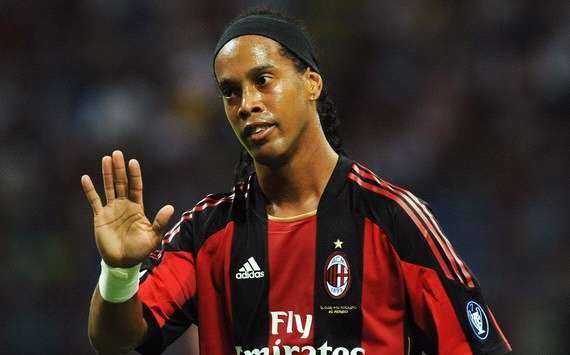 "Yeah, this all sounds a bit weird to me, Silvio ..."

Model Imane Fadil told the court of her interactions with Berlusconi and how she was paid €2000 (£1650) for attending one of his parties. "Don't be offended," said the Italian as he handed her the cash. Smooth.
She also spoke of seeing two women dressed as nuns that night, wearing "black tunics, white veils and crosses", stripping for the Prime Minister.
One of the two women was Nicole Minetti (pictured below) who first came into contact with Berlusconi as his "dental nurse" when he required treatment to his teeth following an attack in December 2009.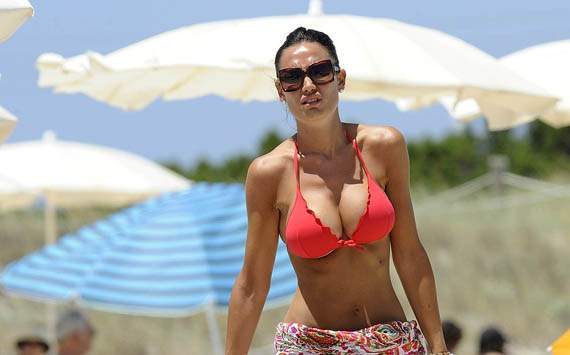 Nicole Minetti | A damn good dental nurse ...
She has since been moved to a role as a regional councillor for his People of Freedom party in Milan. How convenient.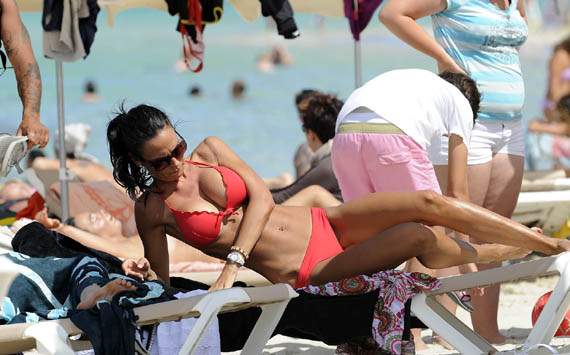 ... but an even better councilwoman!
The trial continues where the charge relates to Berlusconi having sex with an underage Moroccan prostitute known as "Ruby the heart-stealer" and then abusing his powers by getting police to release her after she was arrested for theft.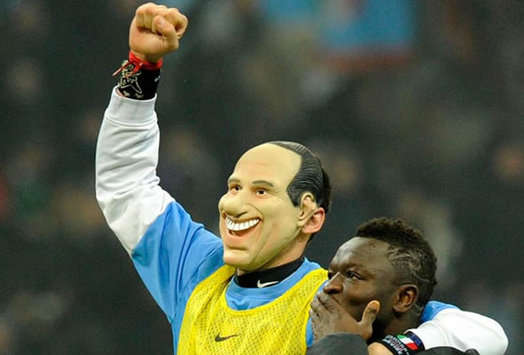 Flip-reverse it | Marco Materazzi donned a Berlusconi mask for his own party with Muntari