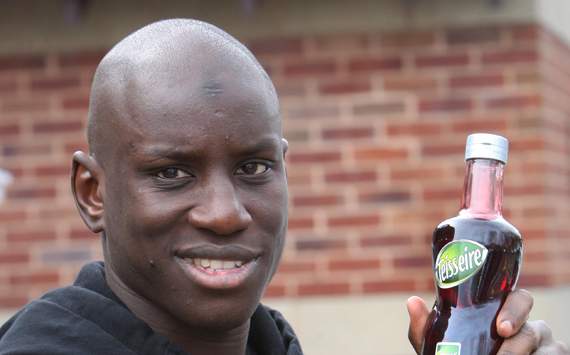 Demba Ba
has not been coy with the secret behind his goalscoring prowess this season, revealing numerous times his fondness for the strawberry syrup drink.
The unusual pre-match ritual was displayed on Goals on Sunday a month or so ago as Ba enticed the hosts of the show to try the syrup that is simply added to water. They loved it.
In fact, the drink itself has achieved a sort of cult following. So much so that Newcastle have looked into importing bottles of the Teisseire product from the south of France.
Since joining the club, Ba had the drink imported himself but Newcastle have saved him the trouble by tracking down the company and arranging for bottles to be shipped to Tyneside. They will be stocked and sold in the club store and Shearer's Bar in future.
The Senegalese striker admitted: "I love this stuff and I will definitely be buying a few bottles for myself now that I can get it in Newcastle.
"I normally ask my family to bring some over with them whenever they visit, because I drink it every single day. Now our supporters can try it for themselves and hopefully they will like it."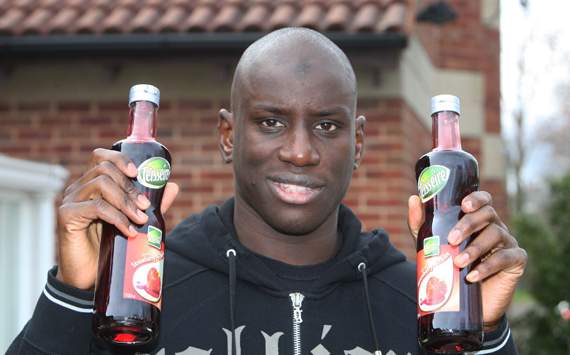 Toon army | Why have one bottle when you could have two?
Stuart Middlemiss, head of retail at Newcastle added: "We've had a lot of fans getting in touch with us to ask if we knew where they could buy the syrup, so we began the task of finding some.
"Eventually we managed to get our hands on a limited number of bottles from the manufacturer in France, so now the supporters can come down and see if they like it as much as Demba does. If it goes down well, we'll try to get hold of more!"
My advice? Get Papiss Cisse drinking the syrup as well and you'll win the Premier League next season.