It's perhaps hard to believe that a managerial departure can shock football fans any more but, judging by the Tweets of our favourite football stars over the last 24 hours, it seems that Alex McLeish's exit from Nottingham Forest has done just that.
Of course, not everyone is caught up in reality, with diving fans, almost-stolen cars and long-overdue haircuts also on the agenda on Twitter.
Find all this and more in Tuesday's edition of
Word on the Tweet
...
"What is going on at Nottingham Forest?"
West Brom
defender
Steven Reid
puts it more politely than many Forest fans.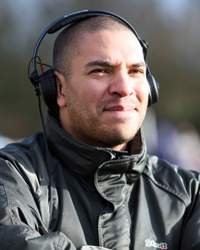 "Said all along Forest need Forest people around club/managing. In absence of common sense though, Nigel Adkins gets my vote."
Does club legend
Stan Collymore
quite know what he's suggesting with "Forest people"? Job's probably yours if you fancy it, though, Stan.
"Just seen the fan that jumped on the keeper. That's crazy. Has someone got to get seriously hurt with a weapon before something is done?"
Sunderland
clanger-dropper
Titus Bramble
slams the behaviour of a 17-year-old
Gillingham
fan who performed an odd tribute to Tom Daley in the direction of
Wycombe
goalkeeper
Jordan Archer
. (Seriously, though, it was sort of funny.)
"I'm such a dope at times. Parked car, paid for parking, went to meeting, returned 2 hours later, keys in, engine running... Warm though."
And
Gary Lineker
catches a case of
Paul Scholes
-itis. For the non-millionaires amongst us, this might be a slightly more harrowing experience.
"I'm in shock and worried about the clean game hope its not true how can you fixe a football game."
QPR
defender
Christopher Samba
, a man earning £100,000 per week at a club with a 17,000-capacity stadium, is concerned about the way in which the modern game is going.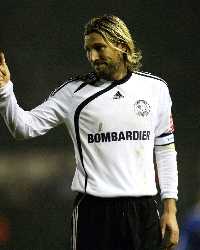 "Thank u 2all BRFC fans 4there nice tweets, I'll b doing my Very best 2 repay u all with the Goals 2help get bk 2the prem!!! God bless u all."
DJ Campbell
is thankful for the welcome from
Birmingham City
fans. Best not mention the tweets that
Hull City
fans are sending since your last-minute change of heart, DJ.
"Well decision made 15th feb .... The ponytail is going, short back and sides for savage !!"
GOOD NEWS!
Robbie Savage
has finally vowed to get rid of his woeful barnet. Perhaps his punditry will be next.
"Sick of trying"
Part-time
Newcastle United
stiker and full-time nutter
Nile Ranger
is tired of... something. Learning French perhaps?