Euro 2012
may only be just over a week away, but considering the latest oddities from
Twitter
, the tournament can't come quickly enough for some.
With little else to keep them occupied, injured Jack Wilshere has been firmly on domestic duties, Joey Barton has taken to watching re-runs of old Bond films, and Rio Ferdinand seems to have snapped completely.
Meanwhile, Gary Lineker has been reminiscing about a certain 'Hand of God' whilst John Ruddy is just praying his own digits can be fixed this week.
Carefully hand-picked and unashamedly mad,
Goal.com
presents the latest round-up of the wonderful world of Twitter…
"I love apples, crunchy ones! #random"
Rio Ferdinand
gets a little excited about one of his five-a-day. Er, of course you do, Rio…
"Just been interviewed for BBC World service about WC86 QF against Argentina. Best goal ever, hand of God, headed goal, near miss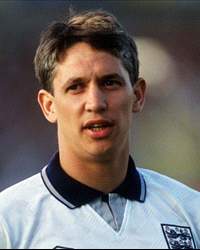 #memories"
Gary Lineker
talks about 'that goal' from 1986. Or should that be 'those goals'...
"They say the best things in life are free? But his nappies, milk and food are not bloody cheap!"
Stricken
Arsenal
star
Jack Wilshere
complains of a baby-shaped hole in his wallet where the money used to be.
"Airports must have to be the best places to shop. Dubai airport has everything. No chance I'm walking around though. Chill till next flight"
The first of two entries from
Everton
midfielder
Tim Cahill
, who passes up the chance to delve into some duty-free offers.
"More Sun on the cards today, gonna be hard not to have a #BBQ again tonight."
Manchester City
and
England
defender Joleon Lescott looks ahead to some more alfresco dining.
"Only drawback being on holiday is I can't get my daily Racing Post! Euro 2012 guide in it tomorrow. Will read it online and tweet my tips!"
With racing withdrawal symptoms taking their toll,
Michael Owen
promises to keep us all in the loop from tomorrow.
"Just reported in Hoenderloo for the 2nd training week.Proud to have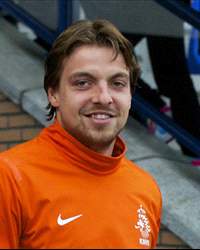 earned my 3th cap this weekend shame that we lost."
Newcastle
keeper
Tim Krul
is thrilled to have donned the orange shirt once more, despite Netherlands' 3-2 friendly defeat to Bayern Munich.
"Watching James Bond on ITV2, amazingly forgot that Pierce Brosnan was a decent Bond. My #favbond is Sean Connery. Who yours?"
QPR
's
Joey Barton
enjoys some quality time with the nation's favourite secret agent.
Connery gets my vote too, Joey.
"What a great day, not just because of the nice weather but it's my son Damian's birthday!! Already 6 years old :)"
Tottenham
forward
Rafael van der Vaart
celebrates his son's birthday.
Many happy returns, Damian!
"Congratulations to Adelaide united winning and getting through to the quarter finals of the Asian champions league #class"
More from
Tim Cahill
, as the Australia international hails
Adelaide United
for reaching the last eight of the Asian Champions League.
"What a beautiful day, hope it's like this on Saturday! Off to the hand & finger specialist today let's see what they've got to say!"
Finally,
John Ruddy
spends the sunny afternoon with a specialist to ensure his summer isn't a total washout.