With five
Premier League
games on bank holiday Monday there was plenty for footballers to talk about on the social networking site.
There were also some additions to the Twitter family, with Brazillian legend Pele set to continue his decades-long war of words with Diego Maradona in 140 characters or less.
As the end of an action-packed Easter weekend draws near,
Goal.com
takes a look at some of the best reaction from yesterday's events ...
"What a goal from Ben Arfa on match of the day. Messi like. The toon are on fire"

"What a goal by Ben Arfa, #takeabow"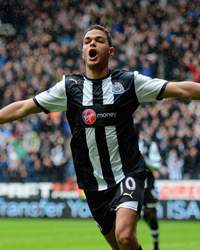 Former Magpie
Shay Given
and
Phil Jones
big-up
Newcastle
star
Hatem Ben Arfa
after his incredible solo goal against
Bolton
at the Sports Direct Arena.
"Ben Arfa....what a goal....stright through the middle like a kinife through warm butter!"
"Stop iiiiiiiiiit!! Who gets caught picking their nose....and keeps on digging while staring you out??! Hahhaha raw!"

Rio Ferdinand
also has a lot of love for the Frenchman's effort - less so for an un-named nostril botherer.
"'@rioferdy5: Does my head in when people wee on the toilet seat...look at it then leave it there like its normal...nasty' How is Wazza?"

A very cheeky suggestion from
Gary Neville
that
Wayne Rooney
might be the culprit that Rio is looking for after more sanitation issues.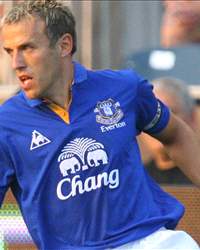 "Great team effort last night! Great to get a result in the end, I thought we deserved it!"

Mark Schwarzer
gives his Tweeps his thoughts on
Fulham's
draw with
Chelsea
.
"Good win
great goals home to relax and watch @GNev2 on MNF and eat some Easter
eggs!!"

"Im not embarrassed to say it again @GNev2 is brilliant to listen too man Utd fan but completely unbiased in his views about other teams!"
Phil Neville
kicks back and treats himself to some chocolate and the soothing sounds of his brother Gary after helping
Everton
thrash
Sunderland
.
"Not the best performance from me today sorry to the fans we cudnt get the win but we will keep fighting #weimannscoreswhenhewants"

Aston Villa
midfielder
Barry Bannan
can probably afford a few more lax games if youngster
Andreas Weimann
fancies putting a few more goals away.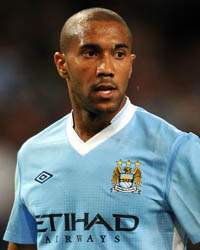 "New member joined twitter. Follow Gael @gael_22 Clich
y"
Nigel de Jong
is one of several
Manchester City
players to welcome
Gael Clichy
to the Twittershpere ...
"@NDJ_Official yes bro how do I txt back?"
The Frenchman hasn't quite got to grips with things yet though - #noob.

"Just spoke with scottish power on the phone. Nice people - i think! No clue what we spoke about #lostintranslation"


'Would you like to sign up for our green energy, sir?'
Anders Lindegaard
adjusts to life in England and the bamboozling calls from energy suppliers that it brings.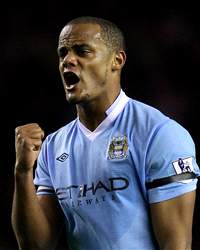 "
Can someone explain to point of draw something to me please."


West Brom
forward
Simon Cox
isn't a fan of the latest touchscreen fad.

"
Woke up to lots of nice birthday messages. Massive thank you!"
Have another one from Goal.com,
Vincent Kompany
... Happy Birthday to you!