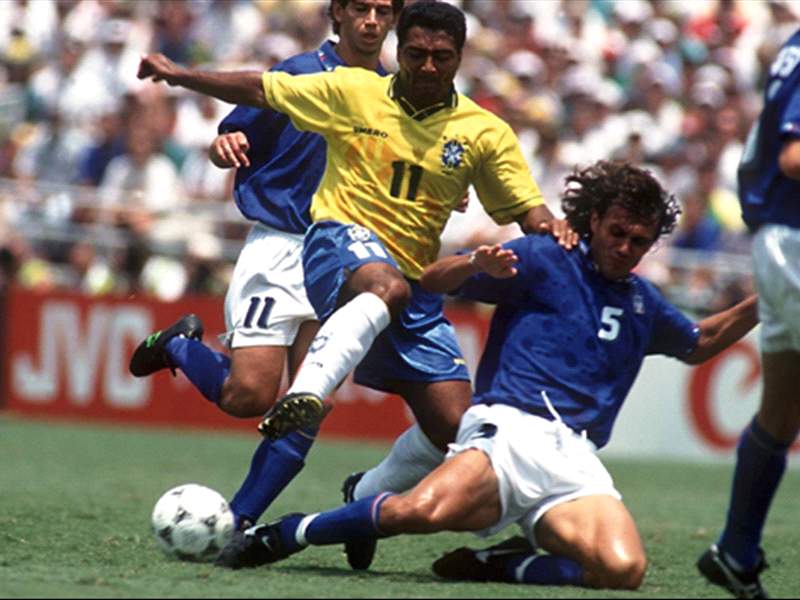 By Stefan Coerts in Brasilia
Romario de Souza Faria is one of the greatest players Brazil has ever had. The former Vasco da Gama, PSV, Barcelona and Flamengo striker not only guided the
Selecao
to World Cup glory in 1994 with a string of sublime performances - winning the Golden Ball in the process - but he's also one of the few attackers to have scored more than 1000 goals. Additionally, he sits fourth in Brazil's all-time top goalscoring charts with 55 strikes in 70 games.
It was therefore only logical that expectations were sky-high when the prolific striker's son turned out to be a rather talented player as well.
Born in Barcelona some nine months before Romario's heroics in the United States, Romarinho first made the headlines during his time at the Vasco da Gama youth academy, allegedly even attracting the interest of Barcelona only two years ago.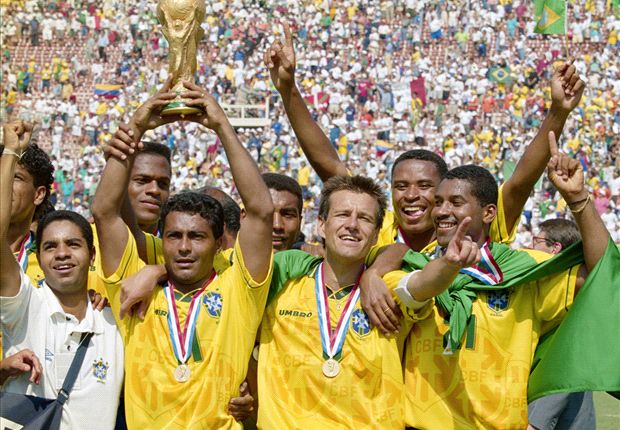 World Cup hero
|
Romario netted five times to help the Selecao emerge victorious in 1994
A transfer to the Catalan powerhouse never materialised, however, and the young attacker's career seems to have hit a snag since.
Instead of making the move to one of the biggest clubs in the world, Romarinho eventually found his way to Serie D outfit Brasiliense after failing to secure regular first-team action at Vasco.
It all started promisingly, though, with Romarinho receiving his first gift from none other than Dutch legend Johan Cruyff - Romario's coach at Barcelona at the time - even if it was not the present his mother had in mind for him.
"Cruyff brought me a teddy bear, but my mother didn't like the gift, because she wanted to give me a football as my first present. This teddy bear could turn into a football, though, so my family was very happy in the end. My first gift was from a great player such as Cruyff," he recalls.
Yet irrespective of Cruyff's interest in him and having an all-time great such as Romario as his father, things have not been easy for the young winger, who feels his roots have increased the pressure more than anything else.
"Ever since I started playing football I have this extra pressure because I am the son of Romario. There are always the comparisons with my father, because he was a great idol.
"But I'm used to it now. For me it's become a normal thing."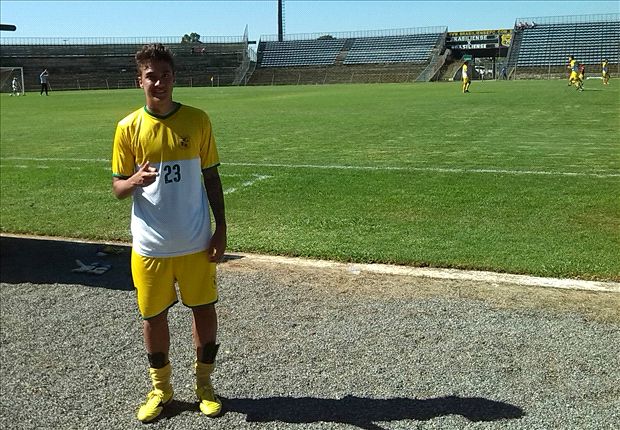 Thumbs up
|
Romarinho is not giving up hope of succeeding as a professional player
But even though Romarinho seems unlikely to match his father's successes at this stage of his career, he remains determined to succeed as a professional, taking things one step at a time.
"Ever since I was born, my favourite toy was a football and when I was five or six, I started playing futsal at Vasco da Gama. Playing football has always been part of me. I dreamed about becoming a professional and now it's really happening.
"My father was trying to take me to Spain and there was interest from Espanyol and Las Palmas, but I chose to stay here at Brasiliense. I want to build up my career in Brazil first."
Drive Commercial Boxes 4 items Plain Text England social hub box.txt Plain Text Top Trumps box.txt Plain Text Unibet infographics box.txt Plain Text World Cup Social Hub box.txt
Like his illustrious father, Romarinho is an attacker. But whereas the former Brazil star was a clinical finisher who was always waiting for that one moment, the Brasiliense man is a different type of player, who realises that he cannot afford to take it easy if he is to succeed.
"My father is always asking me to run more, to dribble and to score goals, but I'm not like him. I'm not a striker. I prefer to play on the wings. But I always want to score.
"I do like the training sessions and I run a lot. My father didn't need that. He was special. But I have to work hard."
Although the sympathetic attacker might not have as successful a career as Romario, one can only applaud his determination to succeed as a professional football player, even if it is in Brazil's lower leagues.
Having a World Cup winning father is clearly no guarantee for success, but Romarinho has no intention of giving up his hopes of one day becoming a star himself.