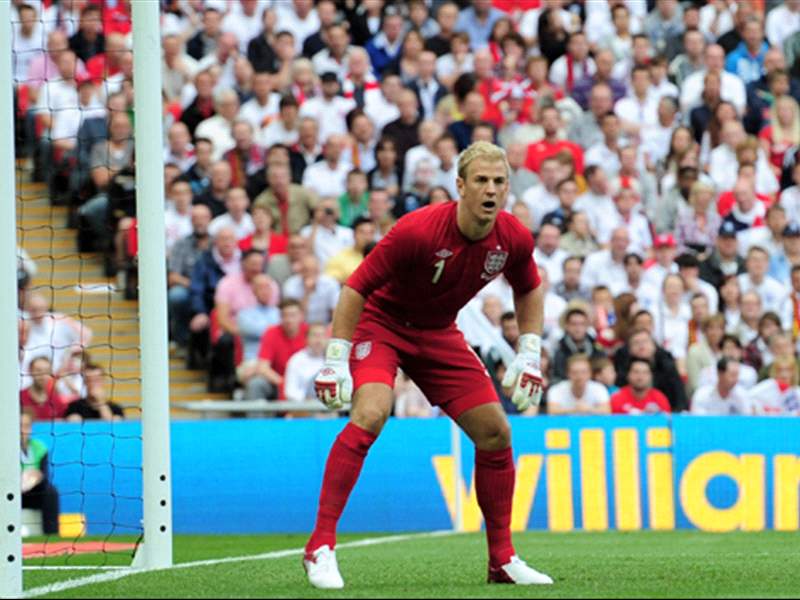 Former Liverpool star Jerzy Dudek has claimed that England and Manchester City goalkeeper Joe Hart has the potential to become the best in the world, provided that he can maintain his current form.

Hart is expected to win his 26th cap for his country on Tuesday evening, when the Three Lions face Poland in their World Cup qualifying clash in Warsaw and the former international believes that the 25-year-old is fast becoming the best on the planet.

"Hart has great potential for sure," he told Sky Sports.
"He very quickly confirmed his ability in the Manchester City team.

"English fans complained recently about players in this position. But England have had some great keepers and Hart is another one on this list.

"He is going in the right direction. Can we name him the best in the world? It is difficult question.

"You can find fantastic keepers in other leagues as well, for example [Iker] Casillas in Spain or [Gianluigi] Buffon in Serie A. They have kept their top form for a very long period.

"If Hart can do the same, he will have a real chance of becoming the best in the world."

The former Real Madrid player also believes that his country must be aware of the threat that Steven Gerrard poses if they are to take anything from their encounter with Roy Hodgson's men.

"We must remember about Steven Gerrard's free kicks," he continued.

"During Euro 2012 we realised what a danger they can be."