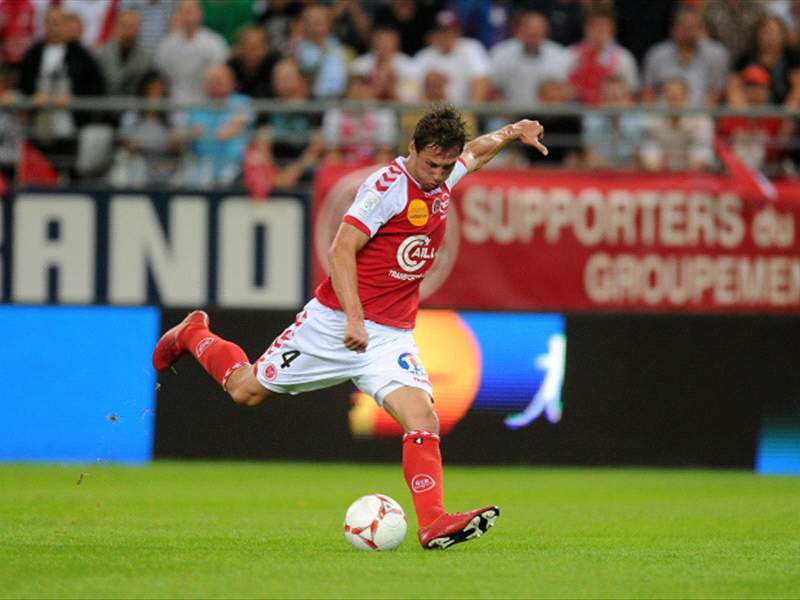 Poland
international
Gregorz Krychowiak
is looking forward to facing his idol
Steven Gerrard
when his country face
England
in Warsaw on Tuesday.
The Stade de Reims player has impressed for the Ligue 1 side this season and looks set to come up against the Liverpool captain in the World Cup 2014 qualifier at the National Stadium.
Krychowiak insists that he does not feel daunted by the prospect of going head-to-head against the big-name England midfielders, who he acknowledged will present a physical test for him.
"The better the team, the better I feel on the pitch and the more confident I am," he told reporters. "I like high-stakes games.
"Not so long ago I saw these players only on the television. Now I have a big chance of confronting them on the pitch — people like Steven Gerrard, an idol and for me, one of the best midfielders of the last decade.
"Maybe I'm young, but I never feel pressure on the pitch. I don't have that gene in me that's responsible for being afraid.
"I've learnt in France to be brave and sometimes in difficult situations to make the decision which at first looks stupid, but turns out to be a good one.
"Every single week I play against very strong players. If I'm going to play against a tough English style of play it won't make a difference to me."