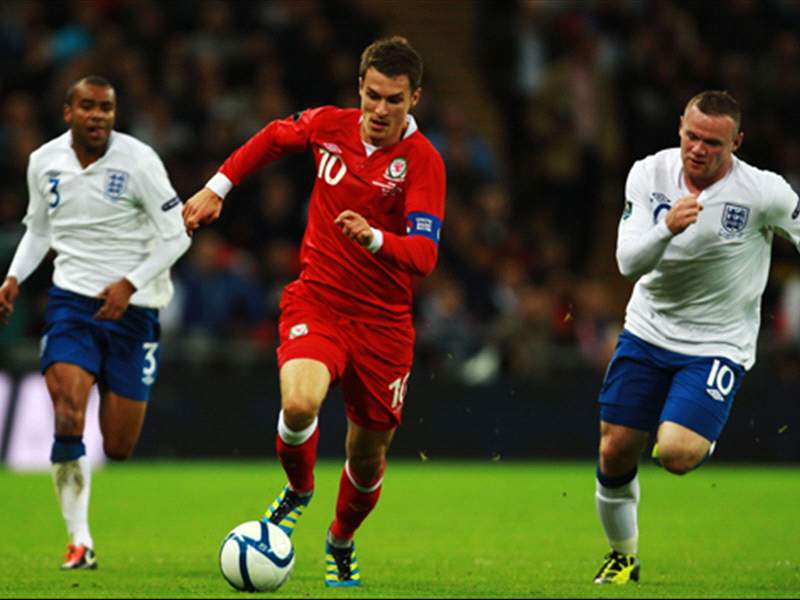 Aaron Ramsey
has upset home nations' football fans by appearing to his mind on playing for team Team GB at the London Olympics next summer.
The 20-year-old Arsenal midfielder first caused rifts when he followed countryman Gareth Bale in being pictured in the Team GB kit and say that he would be thrilled to compete in the Games.
He told
Four Four Two
magazine: "You're representing Great Britain in the Olympics. Having the chance to win a gold medal doesn't come around very often.
"Players, if given the opportunity, should go ahead and do it; I don't see what the problem is. I've spoken to Gareth Bale and he's up for it.
"I think the Welsh are fine with it. It's up to the players."
However, Wales boss Gary Speed has voiced his concerns over his two stars showing an interest in the Olympic competition.
Speed told Sky Sports News: "We have to prioritise and the Olympics is not important in the football world."
Following this, Ramsey tweeted earlier: "Relax everyone, there is absolutely no way I would play in the Olympic team if it was going to affect Wales' identity as an individual nation!"
This backtrack has upset some fans, with one replying: "We fight wars together but we can't play football for one tournament. Bit silly isn't it?"
Some Welsh fans are also upset that Ramsey and Bale even considered playing for Team GB, with one replying to the Arsenal man saying the Welsh "are fine with it": "No we are bloody not! Disgraceful behaviour by Ramsey and Bale. #Selfish #NoTeamGB"