TIDYING UP ALL THE LOOSE STORIES IN FOOTBALL THIS WEEK

The immediate future of Gareth Bale will come under the microscope to an even greater degree at the end of a week which is likely to have severe repercussions for his club Tottenham as well as England.
As first revealed by Goal.com last July, Barcelona view Bale as a viable target for the forthcoming summer, and it is also understood that Real Madrid and Manchester City are keen to offer Bale the left flank and a platform to hoover up trophies.
Less has been said about the intentions or plans of the player, who is only starting to get used to the attention that his rapid rise has brought.
The Sweeper has been told that the Welshman's camp do not see the attacking midfielder staying at White Hart Lane much beyond his early 20s.
"Whatever happens Gareth will not sign another Tottenham contract," said one source well acquainted with the player's situation.
Although Spurs are relatively sanguine about the future of a player who is tied to the club until the summer of 2015, they know that his value will begin to depreciate from next season if he does not extend his deal.
Tottenham have viewed Bale as a £50 million player ever since his right to belong in a small elite of A-list players was confirmed by his astonishing Champions League performances home and away against Italian giants Inter in the autumn of 2010.
Although he signed what is believed to be the most lucrative contract in the club's history 12 months ago, Spurs know they will find it hard to resist should they receive an offer upwards of the £40m they received for Luka Modric in the final 48 hours of last summer's transfer window.
The 2011 PFA player of the year is in the running to retain his crown this year after adding greater variety to his game this season, in which he has scored 14 goals for club and country, including 10 in the Premier League.
Much depends on how Tottenham finish the season, the future of Harry Redknapp and Bale's own ambitions.
A move abroad this summer is likely to be at least 12 months too early for the player, who turns 23 in July and is regarded as bashful by nature and fond of his home comforts.
COULD GUUS HIDDINK BE READY FOR CLUB RETURN?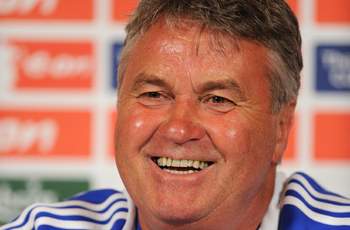 He is one of the few managers whose surname is not Redknapp to have been seriously linked with the vacant England job over the last 72 hours.
But it is understood that Guus Hiddink, who has been available since leaving the Turkey national team last November, neither sees himself as a realistic candidate nor regards England as a final staging post in a glittering career.
It is six years since Guus Hiddink left his last permanent club coaching post, when he drew the curtain on his second trophy-laden spell at PSV Eindhoven. But could he be ready for a return to the day-to-day rigours of club management following three consecutive international positions?
The Sweeper
understands that the answer is 'yes'. Hiddink was keen to share the Chelsea and Turkey jobs last year until the end of the country's qualification campaign but Roman Abramovich did not regard it as feasible.
Although the Dutchman rejected the advances of Inter and Juventus last spring, sources have said that he would be attracted by a 'three-year project'. Hiddink does not currently have a job lined up and talk of him becoming the next manager of moneybags Anzhi Makhachkala is little more than speculation.
WEST BROM COACHING STAFF LOWEST PAID IN TOP FLIGHT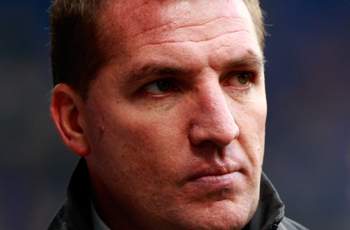 The post of reserve team manager, as Brendan Rodgers will no doubt attest, can provide a vital education as well as a path to more high profile and lucrative posts.
But at West Brom it also rewards the incumbent with the type of salary that is a world away from the sort of seven-figure sums most Premier League first-team managers can command.
Keith Downing, who was recently promoted to become Roy Hodgson's No.2 at the Hawthorns, is understood by The Sweeper to have earned £30,000-a-year when he was in charge of the reserves, while also doubling up on the first-team coaching staff. This is understood to have been the lowest paid reserve post in the top flight.
Michael Appleton, another former West Brom reserve team manager, received a considerable salary hike when he was appointed the Portsmouth manager last November.
As Hodgson's assistant, he was on less than £100,000-a-year, which is very unusual for a Premier League No.2.