TIDYING UP ALL THE LOOSE STORIES IN FOOTBALL THIS WEEK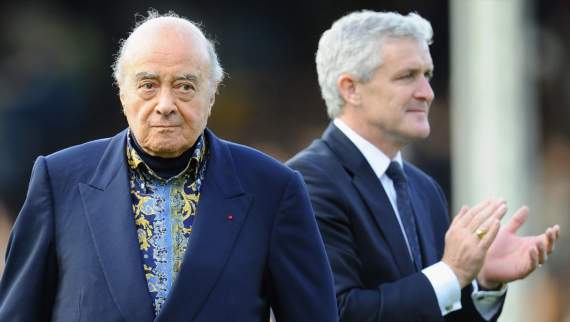 Fulham have been sounded out about their interest in sharing a new stadium with west London rivals QPR, The Sweeper can reveal.
But Fulham have told Rangers they would only consider the possibility of leaving Craven Cottage if their ground expansion plans are rejected by Hammersmith and Fulham Borough Council.
Rangers have been openly scouring west London for a new site since Tony Fernandes' takeover last August and one possibility that has been tentatively explored is linking up with Fulham to build a bespoke ground.
The Sweeper understands that the approach, believed to have been made last autumn, received a lukewarm response because of Fulham's plans to expand the club's home since 1896.
A planning application to develop the Riverside Stand and increase Craven Cottage's capacity to 30,000 from 25,700 was submitted to the council earlier this month. Fulham, who were tenants at Loftus Road between 2002 and 2004 while the Cottage was developed, will only reconsider the possibility of a ground share if the proposal is rejected by the council.
QPR's first choice is to buy a parcel of land that belongs to the BBC at White City, which is next to the vast Westfield shopping development and adjacent to the A40.
However, the cost of building a 30,000-capacity stadium from scratch in an area where land and construction costs are so expensive is proving prohibitive and the plan to go it alone at the site has been put on ice.
Sources have told The Sweeper that one suggestion that has been aired is for QPR to move from Hammersmith and Fulham to the adjacent borough of Ealing and a site in Acton, which is close enough to the club's current Shepherd's Bush home not to anger the hardcore support.
QPR refused to comment on their stadium plans but it is understood that the club's priority when the transfer window shuts is to source a site for a new training ground.
No stadium share would get off the ground without the approval of Hammersmith and Fulham Borough Council, who insist they have not been pushing for the two clubs, who are 2.5 miles apart, to build a new stadium.
"There is always speculation and rumour about our premiership football clubs," said a council spokesman. "However, suggestions that Fulham and QPR have held any discussions with the council about a possible ground share are wide of the mark."
JOSE MOURINHO WINDS UP MAN CITY CEO CANDIDATE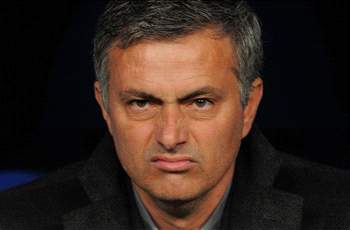 If, as expected, Manchester City's Abu Dhabi owners appoint former Barcelona vice-president Ferran Soriano as the club's new permanent chief executive, the possibility of Jose Mourinho succeeding Roberto Mancini can be ruled out.
Soriano has made no secret of his antipathy towards the Real Madrid manager and told Catalan radio station RAC on Tuesday night how Mourinho was snubbed after an interview in 2008 as Barca opted instead for rookie Pep Guardiola.
"When we contacted Mourinho to replace Rijkaard, we saw that he was not the right person because he would put a fire in the media every week," Soriano explained. "To manage the interaction of Mourinho with the press would be very difficult and of high risk.
"His attitude, the way he spoke, how he expressed himself, and how he would explain things if he was the coach, those were the reasons to rule him out.
"Mourinho wanted absolute power. Mourinho wanted to do things with an autocratic style. Guardiola has a respect for history, for the structure, for the philosophy that we felt Mourinho would not have."
CLAUSE FOR COMFORT AT BLACKBURN ROVERS
Could the recent improvement in Blackburn Rovers' results be in any way related to the small print in the players' contracts?
The Sweeper understands most of the first-team squad have relegation clauses inserted in their deal and stand to suffer considerable salary drops if the club are demoted from the Premier League at the end of the season.
UNEASE AT PLATINI JNR'S QATARI INVOLVEMENT

Given the controversy surrounding Qatar hosting the 2022 World Cup, there is some disquiet in football's corridors of power at Qatar Sports Investments' surprise new signing.

Laurent Platini, the son of Uefa president Michel, has begun working for the organisation, whose portfolio includes majority ownership of Paris-Saint Germain and the shirt sponsorship of Barcelona, as head of European relations.

This appointment is regarded by some as insensitive and inappropriate, particularly as Platini pere, who is the hot favourite to succeed Sepp Blatter as Fifa president, is such a vocal supporter of Qatar's World Cup.