AC Milan may have been on the losing side in last week's thrilling encounter with Napoli, but they do have some consolation as Alberto Aquilani's opener was voted as our Goal of the Week.
Viewers of the
Goal Show
have been voting for their favourite all week and opted for the superb header nodded in by the on-loan Liverpool player. Aquilani claimed
69.52 per cent
of the global vote for readers participating on our International and German editions.
Edinson Cavani grabbed the headlines with his memorable hat-trick in the same game, and the goal which completed his treble was next up with
20.57%
of the vote. Robbie Keane's blast for LA Galaxy received
7.94%
followed by Alvaro Fernandez
(1.40%
) and Danny with
0.57%
.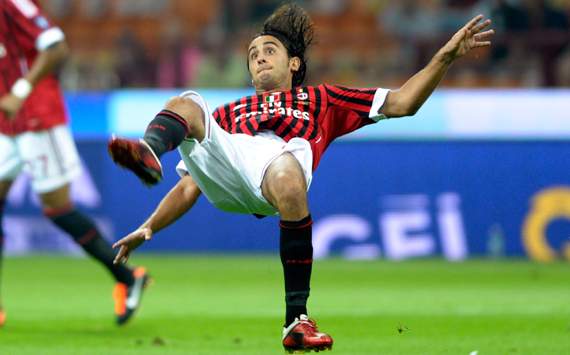 Global Poll Results
1) Aquilani - Napoli v AC Milan (69.52%)
2) Cavani - Napoli v AC Milan (20.57%)
3) Keane - Morelia v LA Galaxy (7.94%)
4) Fernandez - Seattle Sdrs v DC United (1.40%)
5) Danny - Rubin Kazan v Zenit (0.57%)