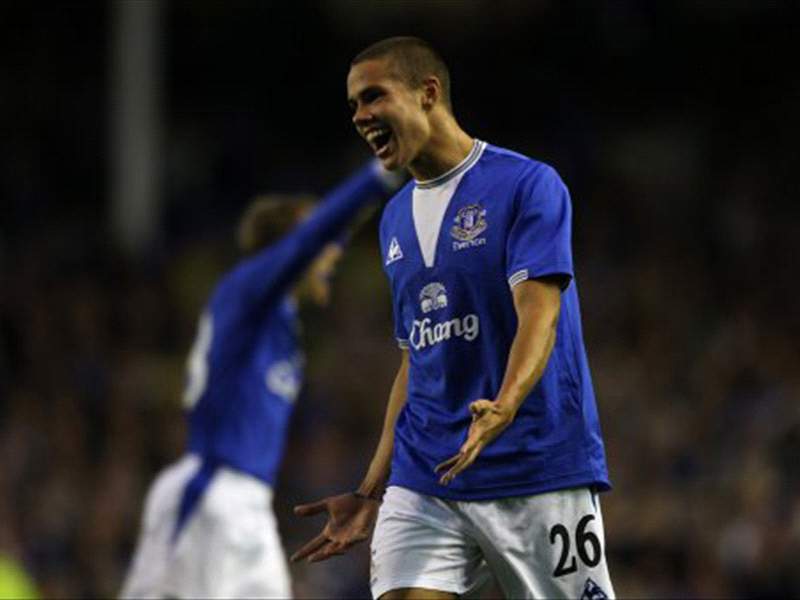 Jack Rodwell insists England's players are on par with the Spanish team and thinks almost half of the senior squad could play for Barcelona.
The 20-year-old came on as a second-half substitute in the England Under-21s' 1-1 draw with Spain on Sunday as Danny Welbeck grabbed a last-minute equaliser.

Spain out-passed England in a similar way to how Barcelona beat Manchester United in the Champions League final, but Rodwell believes at least five Three Lions players would fit into the Barca side.
He told reporters: "We might not have shown it the other night, but we do have players with excellent technical ability.
"You look at our senior side, we have some of the best players in the world.
"Gerrard, Lampard, Terry, Ferdinand, Rooney, the list goes on. If they were in the Barcelona squad I'm sure all of them would start.
"Obviously Barca play a different style of football, through their grass roots. Throughout their career, the likes of Xavi and Andres Iniesta have all been taught to a play a certain way.
"English players have been taught a different way."
Regarding the 1-1 draw with Spain on Sunday, Rodwell said: "It was a good game. The Spanish did have a lot of possession but if the game had gone on another five minutes we looked the more likely to nick it."
He added: "The Premier League is a lot different to playing in these tournaments - it is 100mph and more physical.
"It's not the way we play, but our players can adapt. Over the next two games, we will grow in confidence and show that technical side to the game.
"We hoped we could against Spain. They had a lot of possession but didn't break us down. More in their half. They did play pretty football. There are certain areas where you do that."
England will be hoping to go one better this time out having been beaten 4-0 by Germany in the Under-21 European Championships in Sweden two years ago.
Rodwell added: "This is a better squad. We've got a great bunch of lads here on and off the pitch and the team spirit is better. I think we could definitely go all the way.
"If you get through the group you've got half the job done. So we need to win next two games, hopefully get a good draw in the semis and whoever we play in the final we will be confident."
Our

provides the best breaking news online and our

football fan community is unmatched worldwide. Never miss a thing again!