By
Jamie Dunn
Liverpool and Chelsea have left everyone confused
So eerie were the goings on at Anfield on Tuesday night that
WWLTW
started to question what is real and what is imaginary this week.
It was a bit like watching Inception. Admittedly, this column's grasp of that film is probably not what it could be, but Leonardo Di Caprio slipping in and out of those various dream worlds like that was ultimately confusing, much like Liverpool's 4-1 win over Chelsea.
The result came just three days after Chelsea had won the FA Cup at the expense of Kenny Dalglish's side, who were absent for the best part of an hour at Wembley Stadium, but was a complete role reversal to the events of Saturday.
John Terry has had his problems this season, but generally, performances on the pitch has not been one of them. The Chelsea captain though, had been nutmegged three times in half an hour - twice by Luis Suarez and once by Andy Carroll, who has looked twice the player he has all season, recently – and slipped to allow Jordan Henderson to score.



Tweet of the Week

"Im very pleased for the Clean sheet and also happy to catch that chicken LOL."

- Well done, Ali Al Habsi. You surely saved our feathered friend from his end at the hands of Yakubu

Elsewhere, the once-revered Michael Essien looked severely off the pace and was reduced to a hatchet job, taking out Carroll with his best impression of Liu Kang from Mortal Kombat, before Pepe Reina, regarded as one of the best goalkeepers in the world, was too easily beaten by Ramires.
Of course Roberto Di Matteo rested a number of players ahead of the Champions League final, but the fact Liverpool, who have been so wasteful in front of goal this season managed to score four goals was quite baffling.
But then Stewart Downing hit the post with a penalty, and all felt right again. If the former Aston Villa man had scored,
WWLTW's
grasp on reality would be gone forever.
Blackburn chickened out of the Premier League
What we will learn this weekend...


What won't we learn this weekend, that is the real question! Everything comes to a head in the final fixtures of this Premier League season.

Manchester United face Sunderland and Manchester City take on QPR - who themselves are battling relegation - as the title will be decided. WWLTW is the only column rooting for goal difference to be the determining factor.

Third place is still up for grabs, too. Can Arsenal 'mind the gap' or will Newcastle United push both the Gunners and Tottenham down it? So many questions!
That the main attraction at Ewood Park on Monday evening was a rogue chicken probably tells you all you need to know about Blackburn Rovers' extremely bizarre season.
Tempting as it is to reel off a list of poultry-based puns, tenuously wedged into what would ultimately be filler for chicken jokes, let us instead try to gain an understanding of the situation at Blackburn currently.
The performance in losing 1-0 to Wigan was something of a boneless banquet – ok, that is the only chicken-based joke, promise – as Steve Kean's side suffered relegation to the Championship to a soundtrack of boos and severe protestation from fans over the manager himself and, of course, the Venky's group.
But despite the spiral Blackburn have been on since the Venky's takeover and Kean's appointment, the Scot is seemingly there to stay, much to the fury of the Rovers faithful.
The writing has not only been on the wall for many months at Ewood Park, but also in a letter to the owners penned by chief executive Paul Hunt, which was leaked on the internet a day after Blackburn's relegation.
In the letter, Hunt outlined a number of key steps which needed to be taken for the club to survive in the Premier League while keeping the faith of supporters and avoiding financial meltdown. The letter also called for the sacking of Kean, who was understood to have lost the dressing room.
The reaction from Venky's was, naturally, to sack Hunt, despite the letter not being leaked by him and having been written five months ago.
The mind boggles.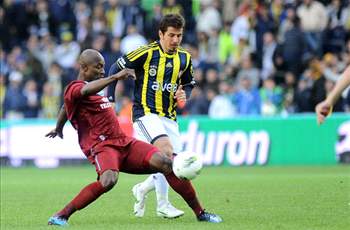 Quote of the Week

"He kicked me straight in the balls! Thank Allah I have a child, or I may not have become a father."
- Emre counts himself lucky after Didier Zokora takes justice into his own hands over an alleged racial slur from the former Newcastle man

The Europa League still matters in some countries
"Thursday night, Channel Five," opposition fans gleefully sang at Manchester City and Manchester United after the Premier League's leaders and most successful club respectively crashed out of the Champions League at the group stage, and into the arms of what has come to be known in England as Europe's booby prize of a competition.
Sure, we all loved it when chancers Fulham trekked their way across the continent and eliminated the likes of Shakhtar Donetsk and Juventus on their way to the final, like an elderly lady fancying herself as a have-a-go hero, fending off a mugger with designs on her purse.
But ultimately, having the Europa League thrust upon you as a Premier League club in recent years has been treated like sporting an unsavoury rash on your backside. Tottenham manager Harry Redknapp described the Thursday-Sunday fixture programme the competition forced on his side as a "nightmare" and a potential "killer" for Spurs' long-defunct title charge.
To
WWLTW
it looked like it still mattered to the players of Athletic Bilbao, however, who cried at the final whistle as they missed out on the trophy to Atletico Madrid, led by Falcao, whose reputation has been massively enhanced by consecutive seasons scoring an absolute shedload of goals in the competition.
And
WWLTW
vaguely remembers a time – probably in black and white – when winning a trophy mattered more than finishing in the top four and qualifying for the Champions League, which in its current incarnation has only been won by two English clubs.
All this during a week when the Premier League has been celebrating its 20 seasons of existence as if football had not existed before 1992.
HERE'S SOMETHING YOU DON'T SEE EVERY DAY...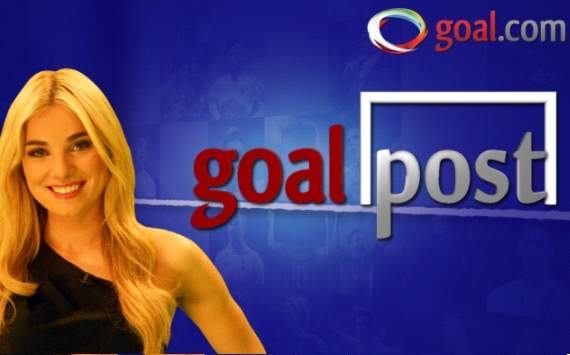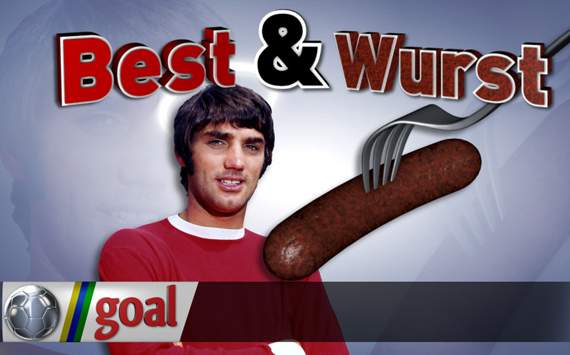 | | |
| --- | --- |
| Starring Sian Welby | Funnies, bloopers & magic from the world of football |
CLICK THE IMAGES TO WATCH ON OUR OFFICIAL YOUTUBE CHANNEL!