COMMENT
Fifa are against the freedom of speech. Consider the evidence. Jack Warner has made it clear that he chose not to vote for England in the 2018 and 2022 World Cup voting because of its media and their exposing of corruption within Fifa. It is public knowledge that Sepp Blatter made it clear to the 22 men in the ExCo that they should consider the 'evils' of the English media before casting their votes. Ponder that for a moment.
The men who held the hopes and dreams of a nation in their hands voted against free speech. David Dein and Prince William sat stony faced as their fate, which they knew about in advance, was about to be revealed. Their miserable faces sagged in stark contrast to the cheeky-chappy grinning of Roman Abramovich, bouncing about in his chair safe in the knowledge that Russia were to host the 2018 World Cup.
MORE...
The smiles should have been the other way around. Which nation would want to be associated with an organisation that abuses freedom of speech? England, sadly. And Australia, and Holland, Spain, the USA and more. Not one of them chose to make a stand against Fifa and its outdated infrastructure with its obvious flaws.
The USA sat in the first row almost on bended knees hoping with all their might for the right to hold the 2022 World Cup. Jose Luis Zapatero, his country on the brink of financial meltdown, gamely put his country forward as a potential host seemingly in full knowledge of Fifa's tax demands in the event of hosting the tournament. What an insult to the people of Spain and indeed those economies which may be forced to support them should the situation get worse. The sight of politicians prostrating themselves in front of Fifa was deeply depressing.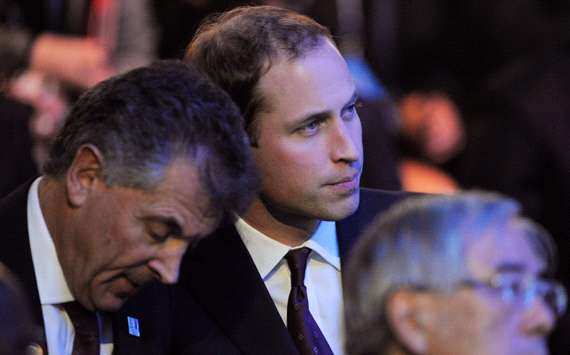 Heartbreak |
England crashed out of the first-round after receiving only two votes
There was much debate in England about how the Panorama programme and its timing had affected the England bid. The hard fact is that Blatter has been afraid of Panorama's investigative reporter Andrew Jennings for a long time and is more than acutely aware of his persistent campaigning. Jack Warner too. Both knew that if the tournament were to be held in England then Jennings, The Sunday Times and all quality journalists would investigate the integrity of Fifa. The bid campaign team must have known this too, yet they chose to distance themselves from the Panorama programme and negative reporting of Fifa from England. The politicians, so eager to please, must have been advised.
It was hard not to admire the passion and effort that went in the England bid. The presentation was full of energy and heartfelt words of love for the game. It is no secret that England is the not the favourite country of many around the world. England's failure to win the right to host the tournament was not a universally unpopular decision. Many saw the reaction from the bid team as unimpressive. Bitter about Blatter, was one observation whilst the man himslf labelled them "bad losers" this week. That may well be true. They did appear bitter. The English reputation for fair play was seemingly exposed, but again, ponder that for a moment. They weren't dealing with an organisation that was playing fair.
We believe that England can play a major role in the transformation of world football and win back respect from fans around the world who feel alienated by Fifa. ChangeFifa are seeking a meeting with the Prime Minister David Cameron. We want to encourage him to help with our campaign to make Fifa democratic and transparent. We believe that if he didn't before, he must now understand what Fifa is and how it values those who vote for him and his profession. Football is about the hopes and dreams of the people - they must now stand beside us and support the campaign to change Fifa.
Fifa will not rip itself apart and start again. There is no way that Blatter would even consider the idea, he doesn't even want to properly discuss goal line technology so it's highly unlikely that he would want to give all his power away. He may, however, be open to changing the shade of official Fifa blazers. Political pressure can play its part, but the fans will be the ones who force change.
Follow us on Twitter. The more people who follow us, the more power we have with our argument that fans want change and want it now. For anyone who doesn't have Twitter, then join our Facebook page or keep logging onto our blog. The fans are the vital element, their vocal support legitimises what we are working towards. Already they are backing us in fine style. With this excellent support growing behind us key figures of influence within the game will simply have to listen to what we have to say. We are already actively communicating with those in the game and pushing for change. We want to act.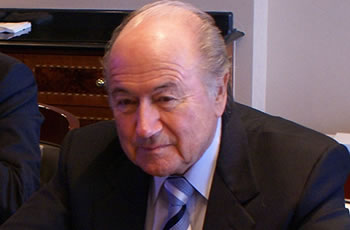 "
Our message to Blatter is simple. Stand aside. Let change happen. Fifa needs serious overhaul, from top to bottom
"
Our message to Blatter is simple. Stand aside. Let change happen. Fifa needs serious overhaul, from top to bottom. It needs to win back the trust of fans. So, leave, suspend everything and let a democratically chosen body reform the system without compromise. A new world governing body of football will be formed, whether it is a complete restructure of Fifa or a new organisation built from the start. Fans want it. Players want it. Clubs want it and even some FAs want it - in fact it may be that a clean break from Fifa is what football needs to win back trust.
A new organisation would be run through a democratic voting process. Our preferred approach would be to invite anyone with an interest in becoming part of football to register with 'Fifa' (or new governing body) and vote online. They would be given access to the bid feasability reports for six months and then allowed to vote online over a 24 hour period. Alternatives could be to give a vote to each FA or even to let the 38,000+ pro players globally decide. Any of these approaches are infinitely better than the current system which disrespects fans and players by allowing 22 middle aged men seal the fate of the world's greatest footballing tournament in a process that is shrouded in secrecy.
We would like to see a world governing body of football that was democratic and transparent, one that was fair and in the best interests of all those who watch, play, report on and manage the game. Now is the time for a vibrant and young organisation, one to be proud of. We want to make this happen. We, the fans can make this happen, but politicians can also support us. Prime Minister, when can we meet?
To find out more visit Oliver's
ChangeFifa blog