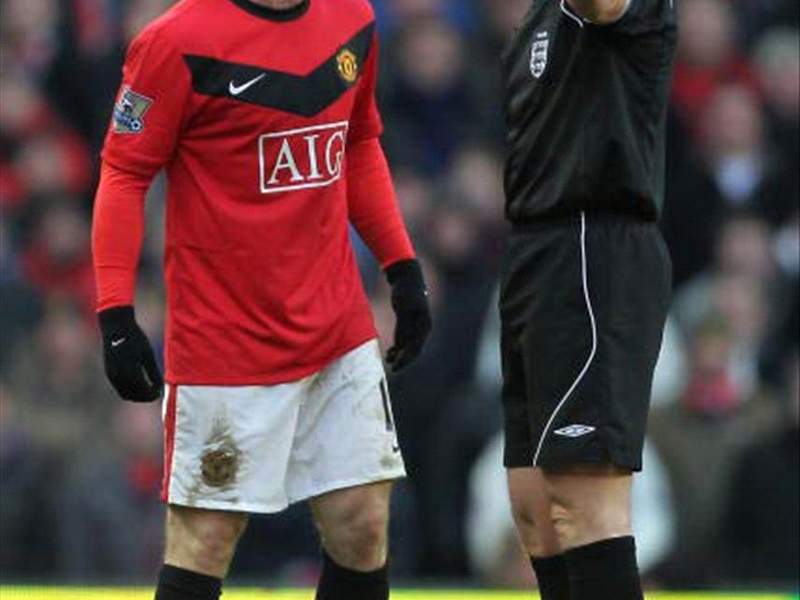 Welcome to the 18th edition of the 'Mock the Weekend' awards, where no footballer is safe from lampooning by our satire-laced pens. If we didn't poke fun at the sometimes ludicrous actions of these super-rich foot-merchants, then the Premier League would be a very predictable place. As it is they offer us a lot....


The Heinz sauce award for not having the bottle
Chris Foy (referee)
A new year, a new mentality? Top teams not getting the rub of the green? Credibility for the Respect campaign? Chris Foy singlehandedly destroys all notions of festive cheer for Roberto Di Matteo by failing to see Gary Neville try and de-limb Graham Dorrans.
Clear goalscoring opportunity? Check. In the penalty area? Check. Foul committed by a Manchester United player? Check. No penalty or red card? Correct decision, Mr Foy, you are now clear to move on to the next phase of refereeing at the top level.
The "Should've gone to Specsavers" award for glaring oversight
Chris Foy
A double award! Happy new year, Mr Foy! Possibly could be dubbed the conveyor belt prize for remarkable consistency, but better to highlight the deficiencies rather than praise a string of bad decisions. Foy must be caught in a twilight zone where hands are feet, fouls are fair and penalties are a myth.
The James Corden award for services to acting
Steven Taylor (Newcastle United)
Lights, camera, action, handball, grimace! Steven Taylor - in homage to his Oscar performance against Aston Villa a few years back, when the ball blatantly struck him in the arm and he rolled around clutching his stomach - mistakes a gentle tap on the arm from the ball for a haymaker to the solar plexus.
Still it was worth it for the "I've just seen Joey Barton's happy trail" look on his face (quickly removed once he had seen the referee had completely missed his penalty-box infringement.)
The Louie Spence award for best dancer in a leading role

Ryan Shawcross (Stoke City)
And-a-one, and-a-two, and-a-three...aaannnndddd step, two-three-four, kick, two-three-four and jazz hands. As Everton's Louis Saha takes a boot to the thigh, Shawcross' lips curl into a pout and his eyes are filled with dazzling innocence. Some areas of the crowd gave it a standing ovation complete with Churchill victory signs. Andre Marriner could only gasp and turn away in astonishment at the display.
Fantasy Football Hero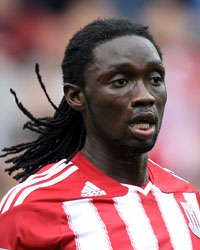 Kenwyne Jones (Stoke City)
The Trinidadian has been out of the goals since he bagged one against Liverpool in November, but a fantastic header, an assist (yes it is an assist if you make a defender score an own goal), three points and a clean sheet has given Tony Pulis a massive grin after a stuttering patch.
Fantasy Football Zero
Phil Jagielka (Everton)
Quite a few contestants for the first round of games this new year, but Jag's display takes the biscuit. For all those who hopefully slotted them into their line-ups. The usually solid centre-back had a nightmare day with an own goal, a 2-0 defeat and to top it off, the captain's armband. It never rains, eh Phil?
GOOD WEEK...

Robin Van Persie
Deflected goal, blatant hand-ball, swan dive to win a free-kick. What an all-round professional performance.

Gareth Bale
You're only halfway through a campaign and you've scored more goals already than you did during the entirety of last season. Not bad for a still-wet-behind the ears pup.

Avram Grant
Issued with just about the easiest ultimatum ever, it must be really gratifying when you can rely on relegation rivals to score your goals for you.

BAD WEEK...



Roy Hodgson


We at MTW never like to see a manager unduly criticised, but when it's your fault for losing to the league's bottom team and then you blame the fans, you're riding solo.

Carlos Tevez
After you commit your future to the club, you manage to play a game where you have about fifty chances and fail to convert any, including one which you're allowed to take unchallenged. Mancini already regretting calling you his "star player".

Peter Odemwingie
"OMG, I've got a chance to put my team 2-1 up against Manchester United, what a start to the New Year. YES, the keeper's gone the other way, now all I need to do is hit the targ..oh no!"

The Philanthropy award for selfless donation to sympathetic causes
Aston Villa
Evidently shocked and saddened by the news that the £15m outlay by the Football Association to win the 2018 World Cup was fruitless, Aston Villa players took it upon themselves to help recoup the cash. Their brainy idea? Get six of their players yellow carded against Chelsea and cop a mandatory FA fine for having half the team in the book. Pure genius. And when the seventh came along, it showed how charitable the Villans really are. *sniff*
The Plato award for clarity of thought, lucidity of analysis and sheer gravity of statement

Jamie Redknapp
As Michael Essien tried to rearrange Nigel Reo-Coker's bones with a full-blown, foot-first frog-splash on Sky Sports' super-slow mo replay, erudite theoretician Redknapp provided us with the kind of insight only the truest of thinkers can offer:
"Michael Essien doesn't see Nigel Reo-Coker in his peripheral vision, or whatever you want to call it."
So Essien, who's running straight at Reo-Coker, hasn't picked him up in his peripheral vision? Have I understood you right Jamie?
Unsurprising, since he was
directly
in front of him. Say what you see, J, say what you see.
Quote of the weekend (Part I)
"It's not a flyer, I think David fancies it. He'd like to come here and play."
- Harry Redknapp


The January transfer window is only a day in and already we're looking at some wheeler-dealing. But surely not from Harry, he's a f****** football manager, remember?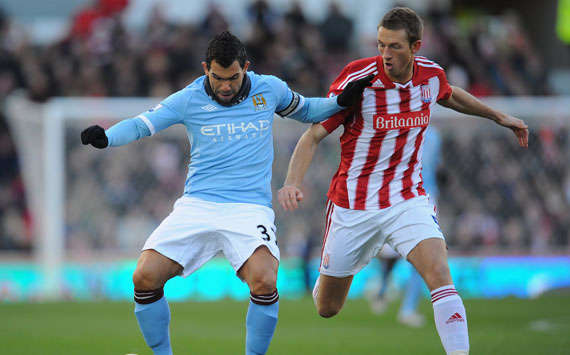 Quote of the weekend (Part II)

"I might put a little cheeky bid in for him to be honest. Maybe Blackpool's a bit closer to home."
- Ian Holloway (who else)


Aaah the sports writer's joy. He ended 2010 with some classic one-liners and begins 2011 with the Seasiders' top transfer target, Carlos Tevez. Only need to mortgage Bloomfield Road and you've got his snood.
Our

provides the best breaking news online and our

football fan community is unmatched worldwide. Never miss a thing again!
Deflected goal, blatant hand-ball, melodramatic dive to win a free-kick, what an all-round professional performance.