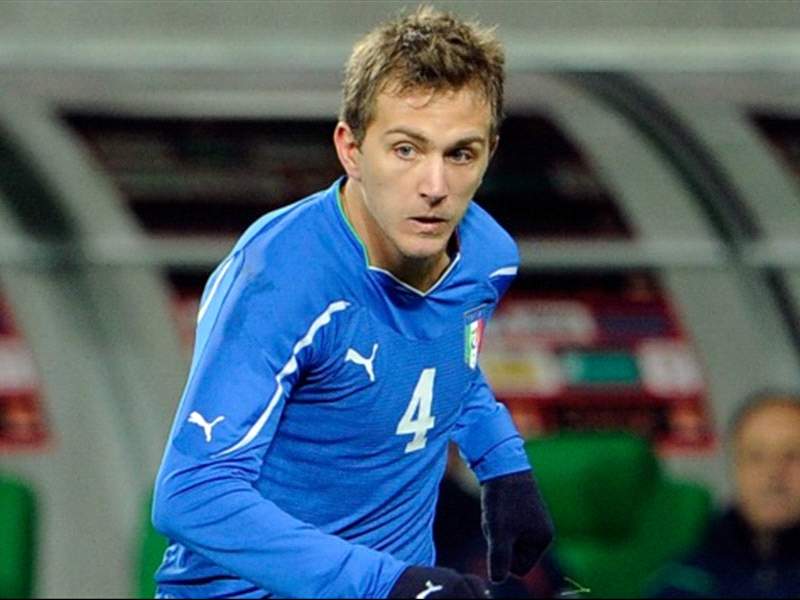 //

HOW THEY QUALIFIED

P

PTS

ITALY
10
26
ESTONIA

10
16
SERBIA
10
15
SLOVENIA
10
14
NORTHERN IRELAND

10
9
FAROE ISLANDS

10
4
Domenico Criscito
has criticised the Italian football federation (FIGC) for their decision to drop him from
Italy
's Euro 2012 squad because of his alleged role in the Scommessopoli scandal.
The Zenit St Petersburg defender was axed from the Azzurri's roster after he was placed under investigation in the probe into match-fixing.
However, Juventus defender Leonardo Bonucci, who is also under investigation but has not received an official notification from the authorities, did make the squad for this summer's tournament, and Criscito feels he should have made the cut as well.
"We both should have gone to Euro 2012. The fact that I received an official note does not mean that I'm guilty," Criscito was quoted as saying by
La Gazzetta dello Sport
.
"Perhaps FIGC should have read the order before cutting me from the team. I have never done anything wrong, and I refuse to be the scapegoat for something I have nothing to do with.
"I was shocked by what happened, but I was ready to go to Euro 2012. The prosecution told my lawyer that I would not be questioned any time soon. There was no problem for me to participate at the tournament."
Italy have been paired with Croatia, Spain and Republic of Ireland in Group C. They start the tournament against the defending champions on June 10.