The 1980 Championship was the first in which eight teams contested the final tournament. The winners of two groups of four met in the final, with group runners-up contesting the third-place match.
It was also the first tournament in which the hosts were selected beforehand and qualified automatically - as had long been standard practice for the World Cup.
Although West Germany, England, Greece, Switzerland and the Netherlands all expressed interest in staging the finals, Italy were chosen as hosts for the second time in the tournament's history. It was probably not Uefa's wisest decision as Serie A was still reeling from a corruption scandal involving AC Milan and other clubs, attendances and TV audiences for matches not involving the Azzurri were disappointing, and the combination of overly defensive football on the pitch and hooliganism off it also blighted the 1980 tournament.
The venues used were Rome's Stadio Olimpico, the San Siro in Milan, San Paolo in Naples and Turin's Stadio Comunale.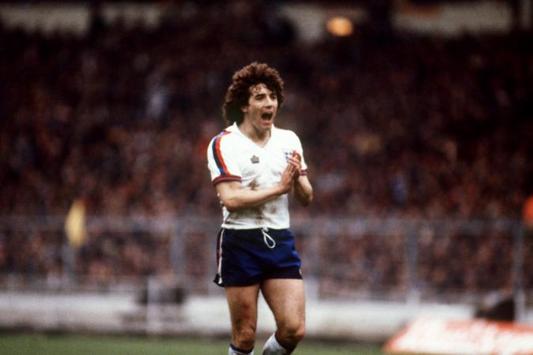 IN THE NEWS IN 1980...

* John Lennon, the former Beatle, is assassinated

* Star Wars Episode V: The Empire Strikes Back is released

* Pac-Man - the best-selling arcade game of all time – makes its bow

* A magnitude 7 earthquake in southern Italy kills 4,800 people and leaves 300,000 homeless

* Boycotted by the USA and others, the Moscow Olympics see gold medals won by Miruts Yifter, Sebastian Coe & Steve Ovett, among others

Qualifying involved 31 teams allocated to seven groups, three of five teams and four of four, with matches played between May 1978 and February 1980, and not all groups concluding simultaneously.
Ron Greenwood's England dropped only one point in qualifying from Group 1, scoring 22 goals (of which Kevin Keegan hit seven), conceding five, and finishing six points clear of second-placed Northern Ireland.
Belgium were also unbeaten at the top of Group 2, but drew half their games. Spain, for whom future World Cup winning coach Vicente del Bosque scored in a 5-0 victory over Cyprus, shaded Group 3 ahead of Yugoslavia, while the Netherlands topped Group 4.
Defending champions Czechoslovakia edged out France in Group 5, and in Group 6 - where each of the four teams lost twice - Greece emerged as the winners and the bottom-placed USSR failed to qualify for the first time in the tournament's history.
Klaus Fischer scored six times in West Germany's qualifying campaign as the finalists at the last two tournaments comfortably topped Group 7 unbeaten, conceding just one goal in the process.
TOP SCORERS


Klaus Allofs
Horst Hrubesch
Kees Kist
Zdenek Nehoda

Nation
W.Germany
W.Germany
Netherlands
Czech'slovak

Goals
2
2
2
2

Fourteen matches produced only 27 goals, Group A accounting for 13 goals and Group B a mere nine. Hosts Italy epitomised the lack of adventure: unbeaten in their three group games, they scored just once.
Group A began with a rematch of the 1976 final between Czechoslovakia and West Germany – a pallid parody of that earlier classic was settled by Karl-Heinz Rummenigge's header.
The Netherlands made heavy weather of beating Greece via a Kees Kist penalty, but their clash with West Germany was a relative goal-fest. Young Bernd Schuster infused his side with energy and purpose, assisting each goal as Klaus Allofs' hat-trick put the Germans 3-0 ahead. Debutant Lothar Matthaeus, 19, conceded a penalty which Johnny Rep converted before Rene van der Kerkhof's made it 3-2.
Czechoslovakia came from behind to beat Greece 3-1, but the remaining Group A games were both stalemates. Only 4,726 watched the Czechs and Oranje draw 1-1, while the Germans, without Schuster, drew 0-0 with Greece.
Group B opened shabbily in Turin, Belgium's Jan Ceulemans equalising England's opener, scored by Ray Wilkins with the game's one quality moment. Terrace rioting was quelled by tear gas that drifted to the pitch, holding up play.
Spain held Italy to a goalless draw in Milan, then lost 2-1 to Belgium. The Azzurri had to beat England by two goals to stop Belgium qualifying with a draw, but managed just one, through Marco Tardelli with their only meaningful attack. So a sterile 0-0 draw with Belgium meant the hosts were out, having scored fewer goals.
Italy were more adventurous playing for third place against Czechoslovakia. A 1-1 draw went straight to a record-breaking penalty shoot-out. The first 17 kicks were successful before Jaroslav Netolicka saved Fulvio Collovati's effort at the second attempt, making it 9-8 to Czechoslovakia.
THE FINAL
Belgium 1-2 West Germany

Contesting their third consecutive European Championship final, Jupp Derwall's West Germany were uninhibited favourites and duly collected their second continental title, inspired by the speed and vision of Bernd Schuster, and given a cutting edge by unlikely hero Horst Hrubesch.
Schuster swapped passes with Klaus Allofs on an incisive diagonal run, then cleverly chipped the ball into the path of the marauding Hrubesch, known mainly for his heading prowess, who took it in his stride to score with a low drive after 10 minutes.
Hansi Muller fired over and Belgian keeper Jean-Marie Pfaff saved from Allofs and Schuster as the Germans sought to extend their lead. But Belgium fought back, Rene Vandereycken forcing a good save from Harald Schumacher before Francois van der Elst, through on goal, was tripped by Uli Stielike on the edge of the area, falling inside it to win a 75th-minute penalty that Vandereycken converted.
West Germany clinched matters as extra-time loomed, Pfaff misjudging a corner for Hrubesch to head home at the near post, claiming a second international goal for himself and the trophy for his team.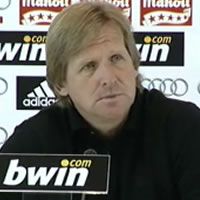 A revelation in two key West German victories, Koln's attacking midfielder Bernd Schuster illuminated the tournament with his power, pace and panache, setting up four of his country's goals and putting himself in the shop window.
After the Championship, the 20-year-old signed for Barcelona, where he flourished - dictating games, scoring often and winning La Liga in 1985. However, the 'Blond Angel' was also notorious for frequent disagreements with coaches, notably Udo Lattek at Barca and German team boss Jupp Derwall. After 21 caps, he quit international football aged 24 following one such fall-out.
Controversially, Schuster left Barcelona for Real Madrid (winning two more Spanish titles), then joined Atletico Madrid before returning to Germany with Bayer Leverkusen. He has enjoyed a varied managerial career, being named best coach of 2006 with Getafe and leading Real Madrid to the 2008 Liga crown. He resigned as Besiktas coach in March 2011.
Only called into the squad after Klaus Fischer broke his leg, muscular late bloomer Horst Hrubesch, aka 'the Monster', scored the winner in the final with a trademark bullet header. It was the crowning moment of his career to that point, his second goal of the match in only his fifth game for his country, and made up for a brief, disappointing appearance in the European Cup final three weeks earlier, when Hamburg had lost to Nottingham Forest.
MATCH OF THE TOURNAMENT
The Final

There were few contenders during two weeks of dull and mostly forgettable football, but at least the final partially redeemed the tournament, providing welcome drama and skill. Overcoming the loss of impressive Hans-Peter Briegel at half-time through injury, the creativity of a young West German side carried them to glory.
Visit our Euro 2012 microsite for all you need to know ahead of Friday's draw and beyond - team profiles, stadium guides, even which hotels are best to stay in!