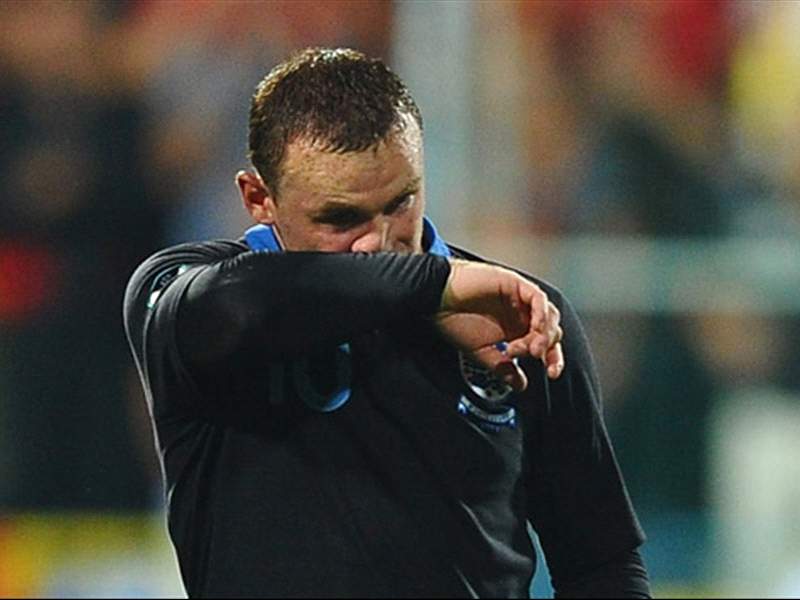 Everton
manager
David Moyes
has branded the three-match suspension handed to
Wayne Rooney
by Uefa a 'joke'.
The 25-year-old was handed the ban on Thursday after receiving a red card against Montenegro in England's final Euro 2012 Qualifier.
Moyes accepted that the former Everton striker's conduct was wrong, but believes that the ban is excessive and should have been shorter.
"I think the three-game ban is a joke," Moyes told reporters.
"There is no doubting that Wayne shouldn't have done what he did. But I thought they [Uefa] would have near enough let it go. Wayne Rooney is one of the biggest players on the world stage - get him involved in the big games.
"If you want to have a big tournament, I think you want people like Wayne Rooney to be there. It wasn't right, but I think the three games is a bit excessive."
When asked whether he thought that Rooney had been made an example of, the 48-year-old Scot expressed the view that the striker is regularly targeted.
"Yes, I think everybody wants to pick out Wayne," he said.
There has been a considerable amount of debate over whether the Manchester United striker will still be picked for Euro 2012, but Moyes warns that it is too early for such discussions.
"I don't think you need to make a decision just now," he continued.
"We are talking about it, but nobody is going to make a decision about it - there is still about six months until the summer time.
"I'm sure the manager [Fabio Capello] won't make a decision until then. You can decide then on a lot of things - the form of other players, the group, your chances of getting through, Wayne's form.
"So it might be better to leave the boy at home and get a good summer. I'm a Scotsman, so I hope he stays at home!"