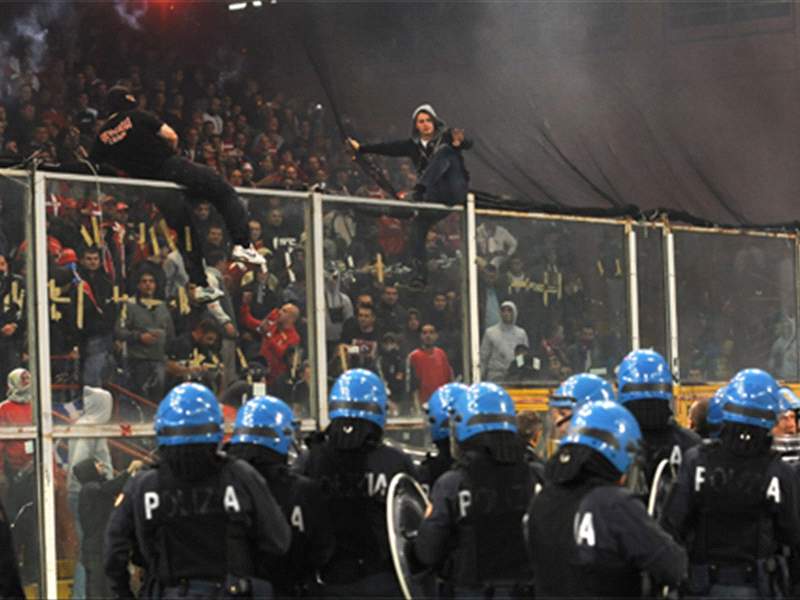 Uefa's disciplinary commission has awarded Italy a 3-0 win over Serbia for the abandoned Euro 2012 qualifier earlier this month.

Fan trouble saw the game in Genoa called off after just six minutes after it became evident safety on and off the pitch was compromised by Serbian ultras who went on the rampage.

And, after gathering to hear evidence from the match officials and delegates on Friday, the chiefs at Uefa headquarters in Nyon have handed Italy the win.

But the Italians were also sanctioned for failing to control the trouble.

They have been fined €100,000 (£87,000) and face a game behind closed doors. That is conditional though. If Italy avoid scenes like the one in Genoa within two years then they will not be forced to play behind closed doors.

Serbia have also been fined. They will play two games behind closed doors - one of which is also conditional.

Uefa have also told football associations around Europe to forbid the sale of tickets to Serbia fans for away fixtures.