Some people unwisely chose to write Cristiano Ronaldo off earlier this year. They called him 'Penaldo' and asserted that his days at the top of the game had come to an end.
FIFA 17's top tribute to Chapecoense
They were wrong. Game after game, the Portugal international continues to spread joy among Real Madrid fans, with his 12 goals this season firing Zinedine Zidane's men to the top of the Liga table and into the knockout stage of the Champions League. No-one in Spain has scored more often than the 31-year-old.
Ahead of this weekend's Clasico, Barcelona should be concerned that Ronaldo has found the net five times in his last two league appearances.
Some accuse him of scoring the majority of his goals in games that do not matter, but the data does not bear that out. For example, since Zidane's appointment at the Santiago Bernabeu in January, Ronaldo's goals have directly translated into more points for Madrid than Lionel Messi's have for Barcelona.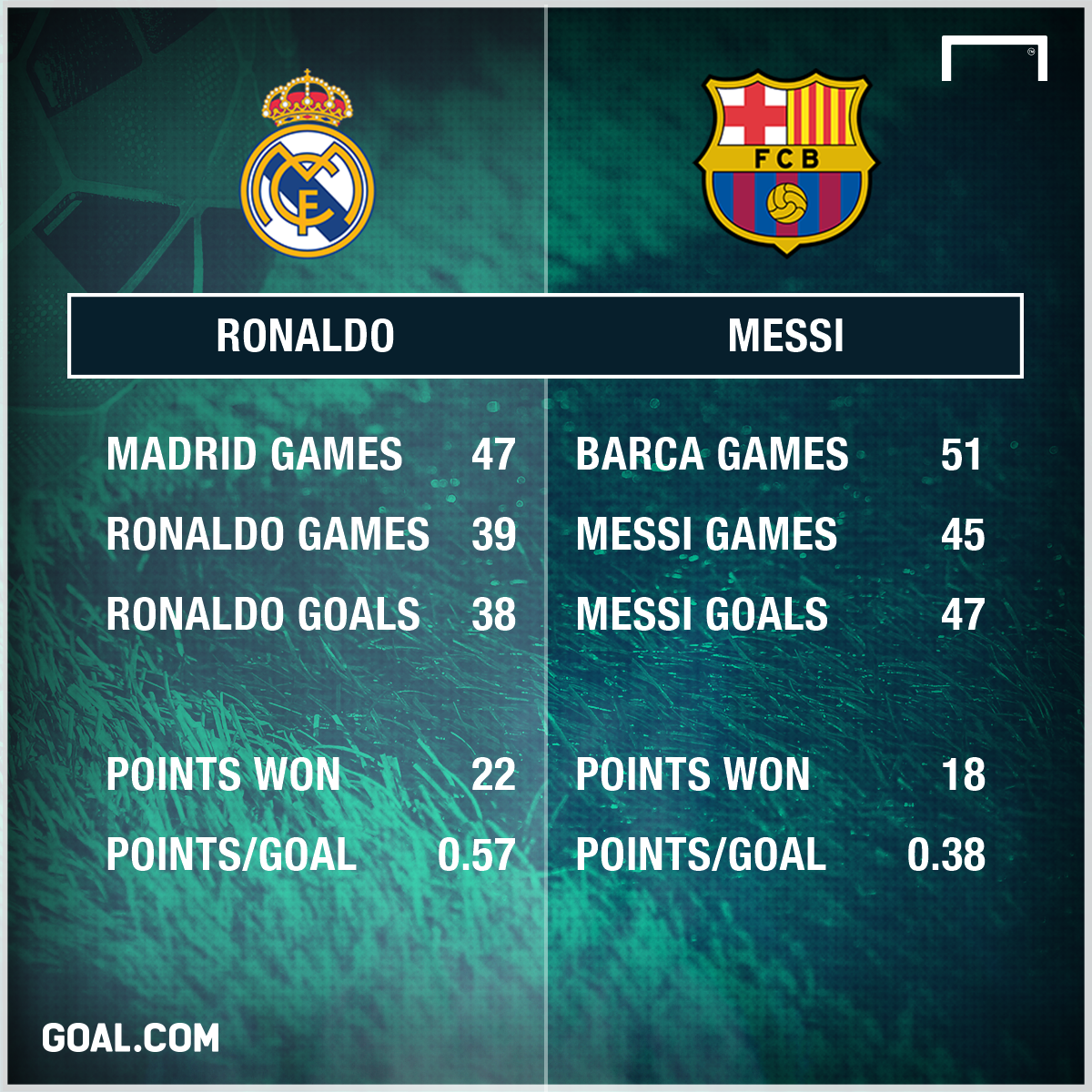 Each goal scored by Ronaldo has led to 0.57 points for Madrid. Given that the Euro 2016 winner has netted a total of 38 strikes in 39 matches, that means he has won 22 points for his team. There have also been plenty of key goals in knockout matches, including the hat-trick against Wolfsburg in the Champions League and a vital penalty in the shoot-out in the final of that competition against Atletico Madrid.
Coutinho: Barca trio better than Ronaldo
In the same time frame, each goal scored by Messi has led to only 0.38 points for Barcelona. That gives a total of 18 points - around 30 per cent less than Ronaldo.
In 2016, the Portuguese has been more influential to his team's success than the Argentine.