---

COMMENT
---
The row rages on between Barcelona and Espanyol. The bad blood from the two recent derbies was carried into Wednesday's Copa del Rey clash at Cornella, but this time it was the fans who were out of control.
Espanyol had held Barca to a goalless draw at home in the teams' first fixture of 2016 in La Liga and if that match was bad-tempered, what followed in last week's Camp Nou clash was worse.
In it, the visitors played very much on the edge and lost their heads as they finished the match with nine men when Hernan Perez and Pape Diop were sent off, while goalkeeper Pau Lopez went unpunished for what looked like a deliberate stamp on Lionel Messi.
However, it was a Barca player - Luis Suarez - who was banned after the referee's report claimed he had incited a confrontation in the tunnel after the game. The Uruguayan was handed a two-match suspension by Spain's Competition Committee and Barca saw their appeal against it turned down.
Meanwhile, it was later revealed that Gerard Pique would be investigated by Spain's Anti-violence Commission for his provocative tweets aimed at Espanyol and Real Madrid in recent weeks.

Pique, who had mocked Espanyol for failing to fill their stadium after last week's match, also posted a tweet in response to insults from fans of Barcelona's second-largest club. The defender was left on the bench for the Cornella clash, but his name was greeted by monumental boos from rival fans before the match.

And there was much more to come. During the game, the most radical of supporters at one end of the stadium unfurled a series of banners with messages aimed at the Barca centre-back and his popstar wife. "Shakira is everybody's", read one and the following one was worse still. "Antonio de la Rua, everything started with you," it said.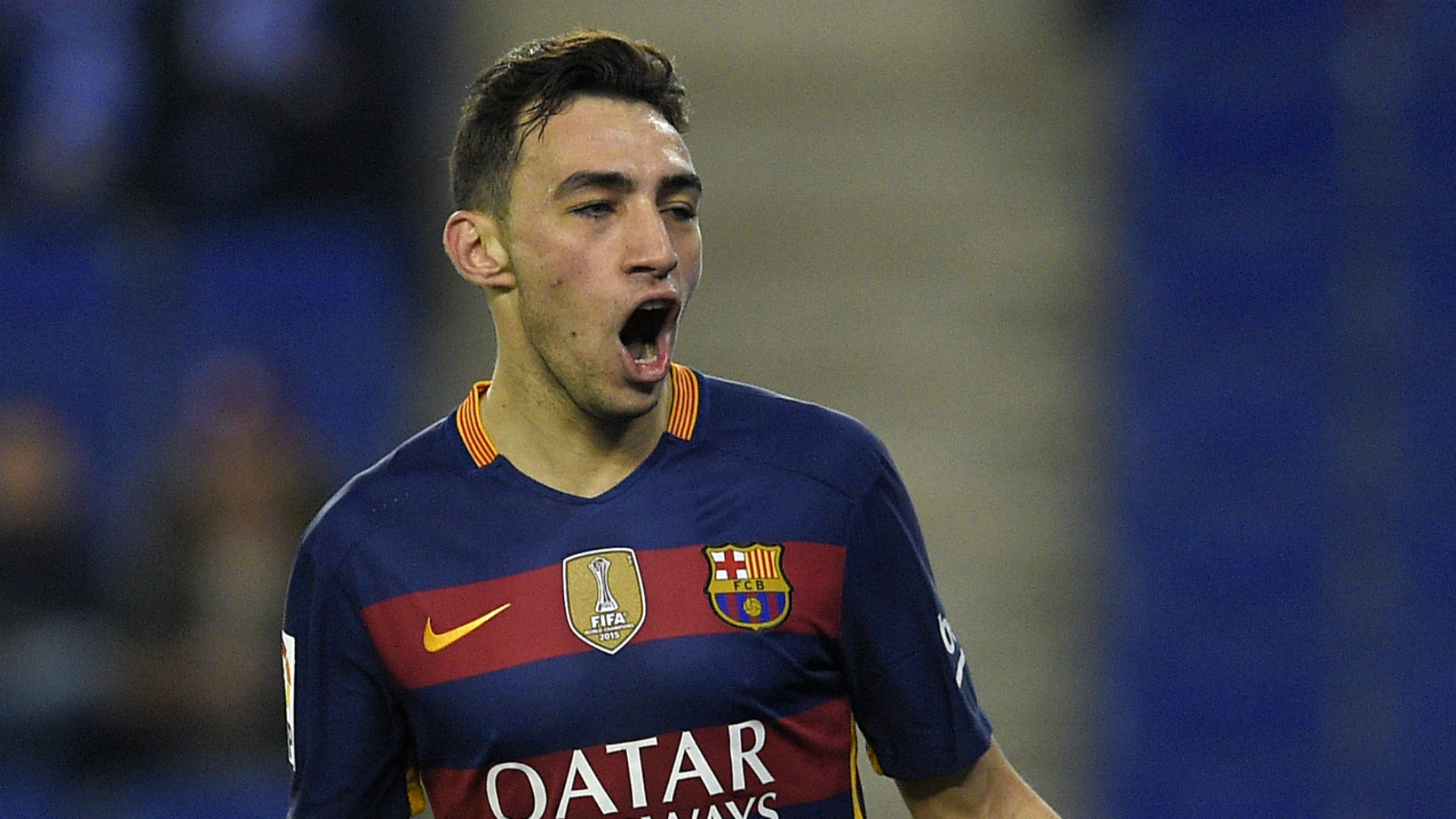 ---
FULL STORY |
Munir at the double as Barca beat Espanyol
---
De La Rua, son of a former Argentine president, is Shakira's ex and the words on the banner (mimicking the ones used by Pique to mock Kevin Roldan and Cristiano Ronaldo earlier this year) were hinting that he is the father of Pique's child Milan due to a supposed physical resemblance between the two. Milan has dark hair and eyes, like his mother (whose blonde locks are of course dyed).
In any case, it is a sick rumour started by trolls on the Internet and the fact that it made its way on to a banner in a sporting arena is even more disturbing.
And if that was bad enough, Catalan media outlet
LaTdP
posted pictures showing a pig's head brought to Cornella by an Espanyol fan. The reason? He was going to throw it at Pique if the centre-back played in the second-leg match. Luckily, though, he did not and Luis Enrique - witness to the treatment of Luis Figo on his return to Camp Nou as a Madrid player years ago - made a very sensible decision by leaving him out of the starting XI.
Later in the game, which Barca won 2-0 thanks to a double from Munir El-Haddadi, another banner from the same supporters read "Pau, your foot shows us the way" in reference to their goalkeeper's stamp on Messi (who was on the wrong end of some dangerous tackles again here) at Camp Nou.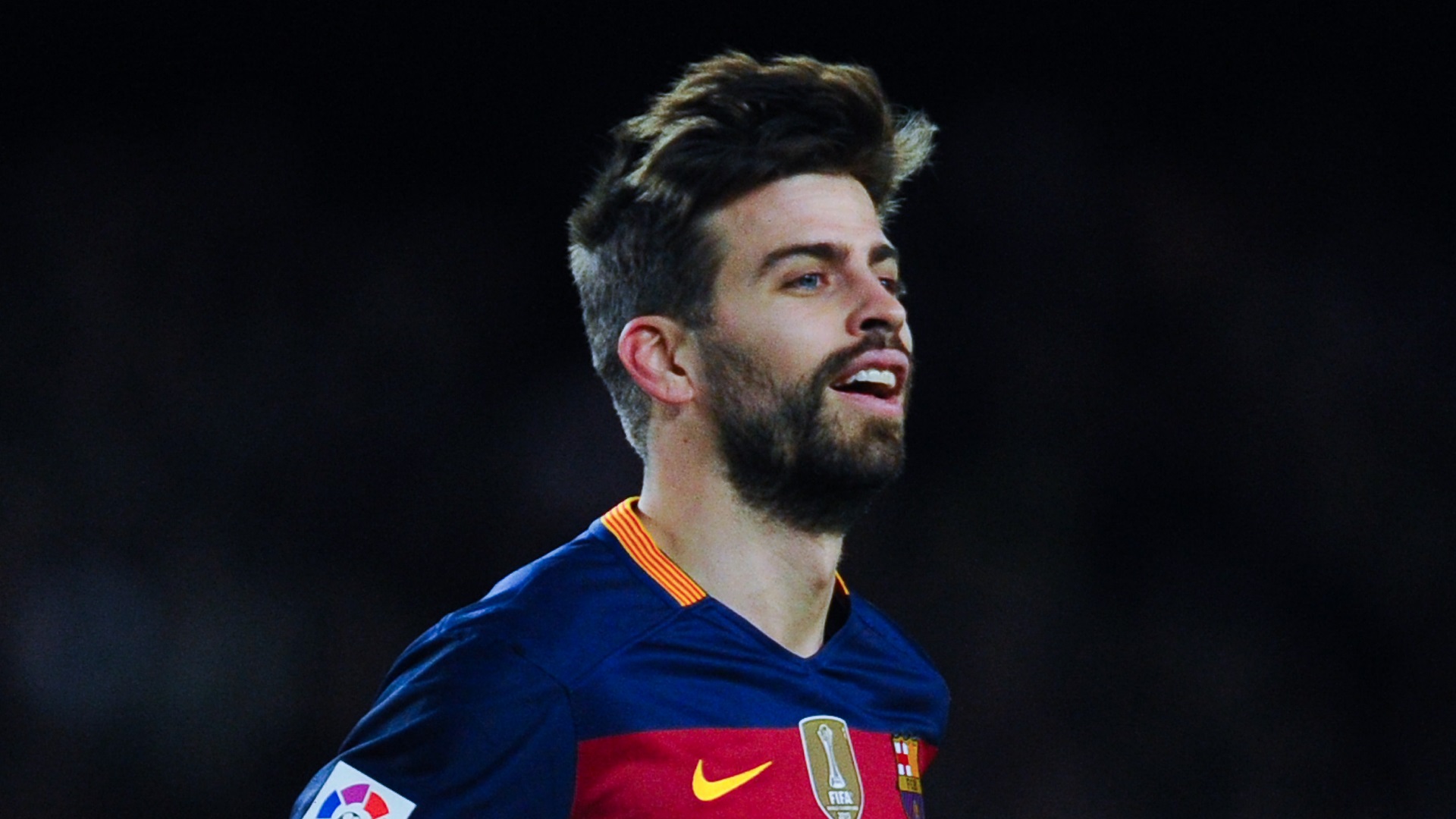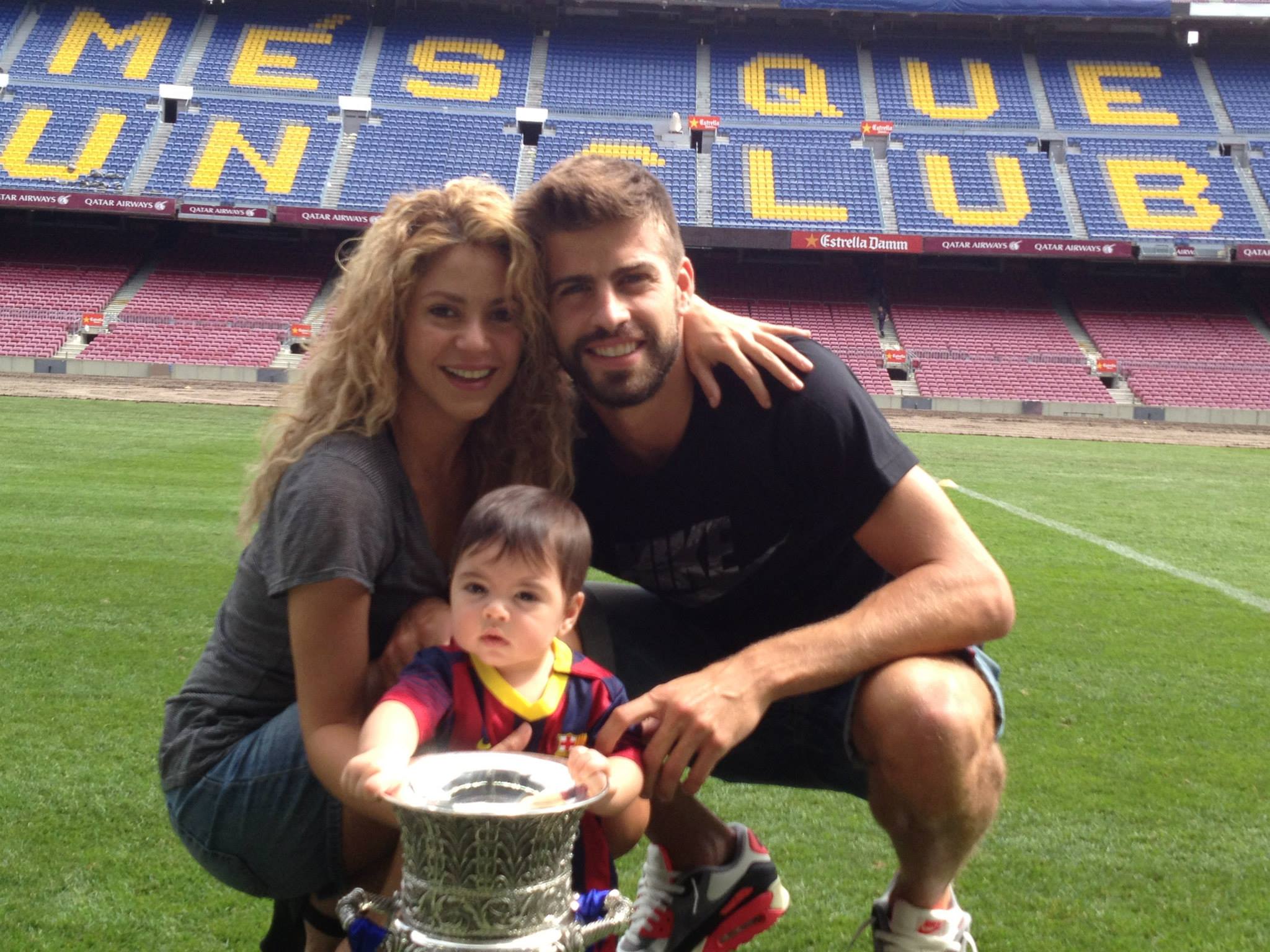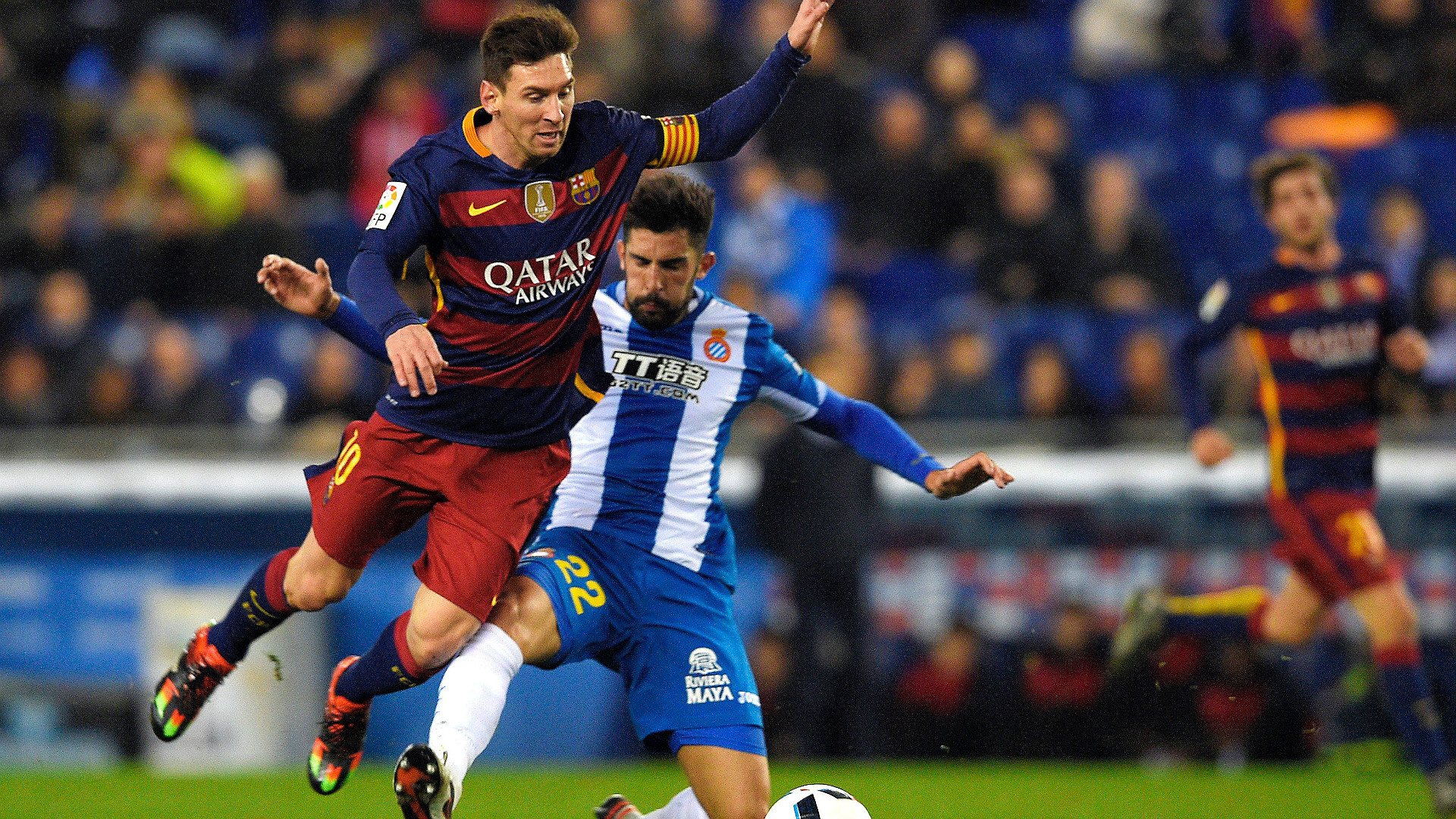 Not all Espanyol's fans were guilty, however. Almost all of their supporters clapped through the 21st minute, as always, in a touching tribute to their former captain Dani Jarque (who passed away in 2009) from a tragic heart attack at the age of 26, while there was a banner with his image and the motif "respect and common sense".
That was good to see, but the bad behaviour from fans elsewhere in the stadium spoiled it for the rest and the personal attacks on Messi, Pique and Shakira simply cannot be condoned. There is no place in football for the championing of violence against a rival player, nor is there room for pathetic personal attacks or the threat of physical force on an opponent.
It is barbaric behaviour and after another despicable derby, this time it is is Espanyol who should face severe discipline in the days ahead.