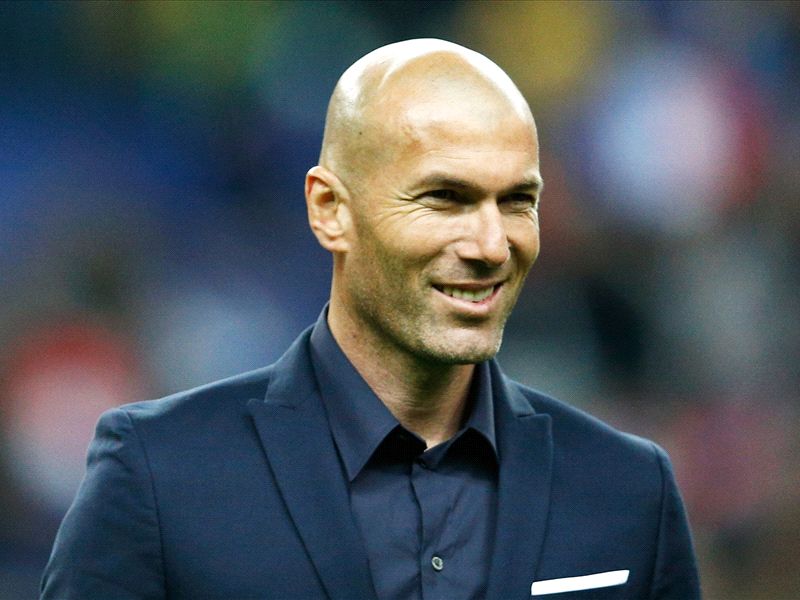 Zinedine Zidane
has thanked
Real Madrid
president Florentino Perez for the opportunity to replace Rafa Benitez as coach.
The Frenchman was presented as the latest trainer of the Spanish giants by Perez, who removed Benitez from his post after less than a season.
And the former Castilla boss, who will move up to the first-team with immediate effect, expressed his delight at receiving the call.
"I want to thank the club and you, president, for giving me the chance to coach this great team," Zidane told a press conference on Monday evening.
"Today is a very exciting day for me, even more so than when I signed as a player. I am going to give all my heart for this club."
In a short statement, Zidane added that he was determined to win a trophy in his maiden season.
"We have the best team and the best supporters in the world. I will do everything possible to win something this season," he told reporters.
"The most important thing is to be with the team tomorrow to start working."