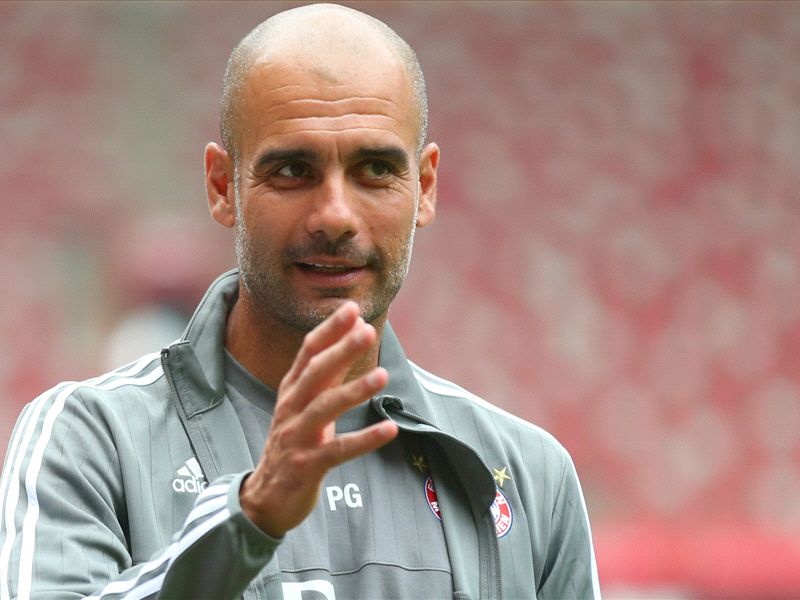 Thierry Henry has explained the reason why he played on the left wing for
Barcelona
and how
Pep Guardiola's
tactical instructions were key to the club's success.
The 38-year-old, who was signed Frank Rijkaard in 2007, won two La Liga titles and the Champions League during his three seasons at Barcelona and reveals that Guardiola's strict formation orders played a vital part in being able to unlock defences.
Henry, who remains Arsenal's all-time record goalscorer, was regularly played on the left flank rather than as a central striker by Guardiola, and the former France international admits he was forced to adapt following his move to Spain.
"How many times would we see a player come and ask for the ball [deep in central midfield]?" Henry told
Sky
Sports
.
"Not with Barcelona. Stay in your position, trust your team-mate on the ball, and wait for the ball. Look at where I am [hugging the left touchline]. That position allowed [Andres] Iniesta to get the ball [in central midfield] because I'm occupying the right-back.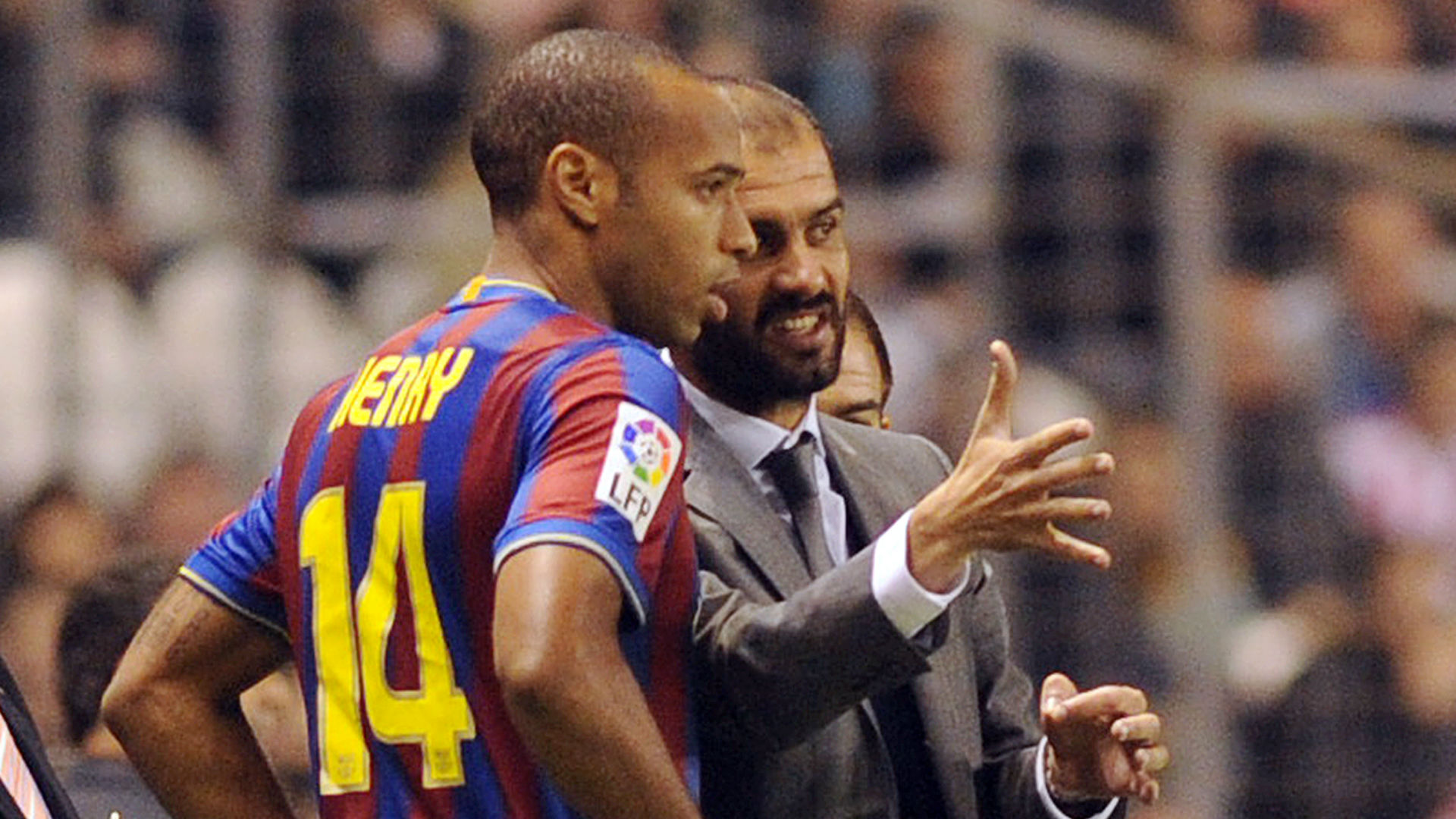 "Freedom, [in the] last third, run, you're allowed to. You start in a high position, and wide, but after that, you can do whatever you want.
"Basically from training to the game, up until the last third, he [Guardiola] used to call it the 'three Ps' - play, possession and position. And the most important one was position. You have to stay in your position, trust your team-mates and allow the ball to come to you.
"In training, to make you understand that, especially for Xavi and Iniesta, he would put cones [down] and up until the last third, guys who were playing on the right were not allowed to cross over to the left were not allowed to cross over to the right, and on the left you were not allowed to cross over to the right. But the last third was freedom for us."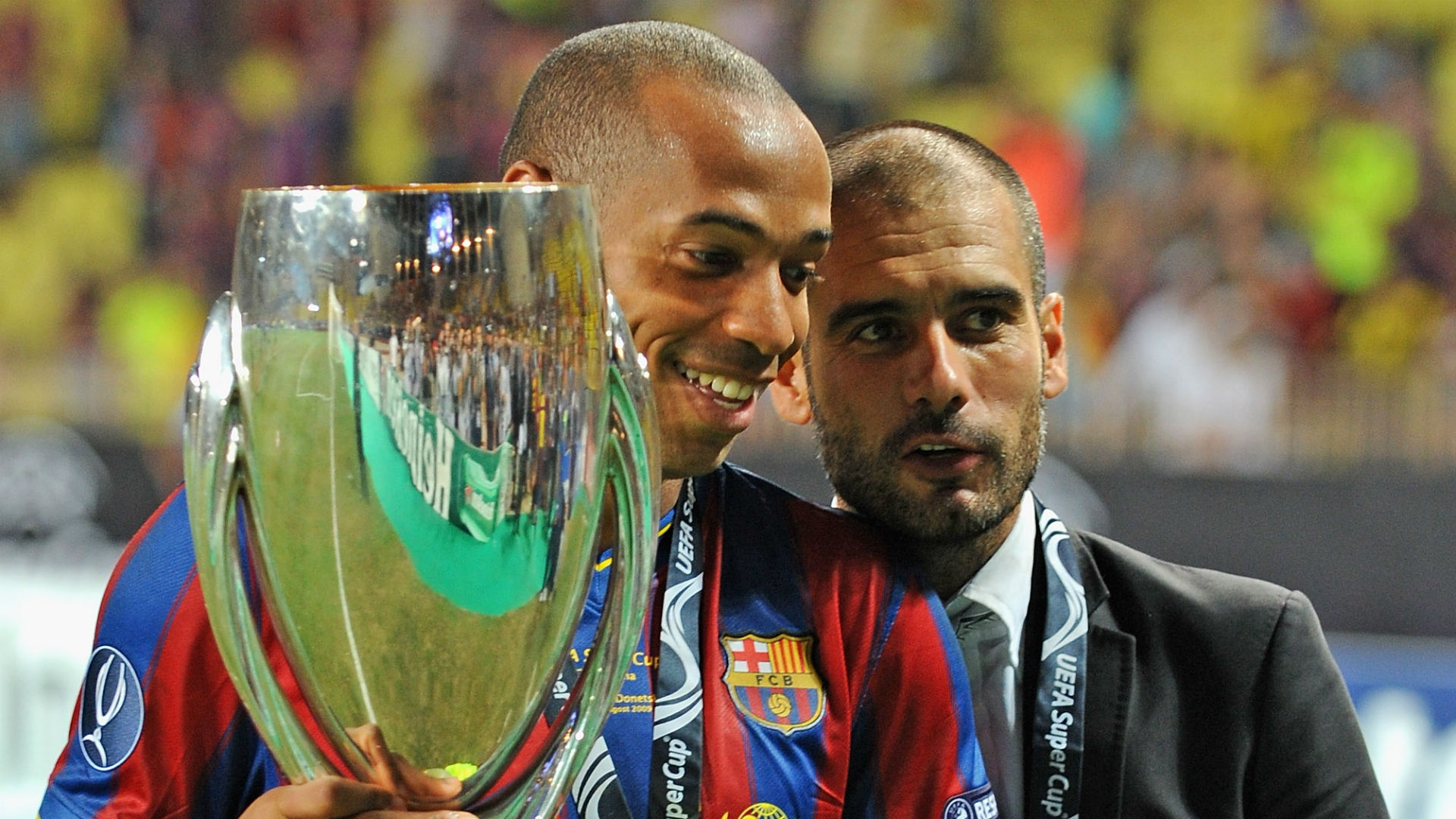 Henry also revealed one occasion where he defied Guardiola's orders and was substituted at half-time - despite scoring a goal.
"He had a plan. If you don't actually do what he's asking you to do, you're going to be in trouble," he said.
"Me being me I went there [to the right wing] to play with Leo [Messi] and I could hear him being upset because I wasn't on the side of the dugout. I didn't really care, you know.
"I scored a goal, 1-0 up against Sporting Lisbon at half-time, all nice and everything, and he took me off. I was like 'what did I do wrong?'. Very similar to [Louis] Van Gaal, when Pep had a plan - respect his plan.
"He used to say to us the fist time he took the team, 'my job is to take you up to the last third, your job is to finish it'."