Marcelo
will miss
Brazil
's World Cup qualifier against
Argentina
but could return in time for
Real Madrid
's clash against
Barcelona
after scans revealed he has suffered a hamstring strain.
The 27-year-old was forced off during Madrid's 1-0 victory over Paris Saint-Germain in the Champions League on Tuesday midway through the first half.
It was initially feared Marcelo may have suffered a tear but tests on Thursday morning have revealed the muscle is only strained, giving him a chance of returning in time for El Clasico on November 21.
The left-back will miss the match against Sevilla on Sunday, however, and will not be available to travel with his national team for their matches against Argentina and Peru.
"He was playing a lot of games and we knew that anything could happen. We thought that we would have enough time to reach the international break," Benitez said on Tuesday night.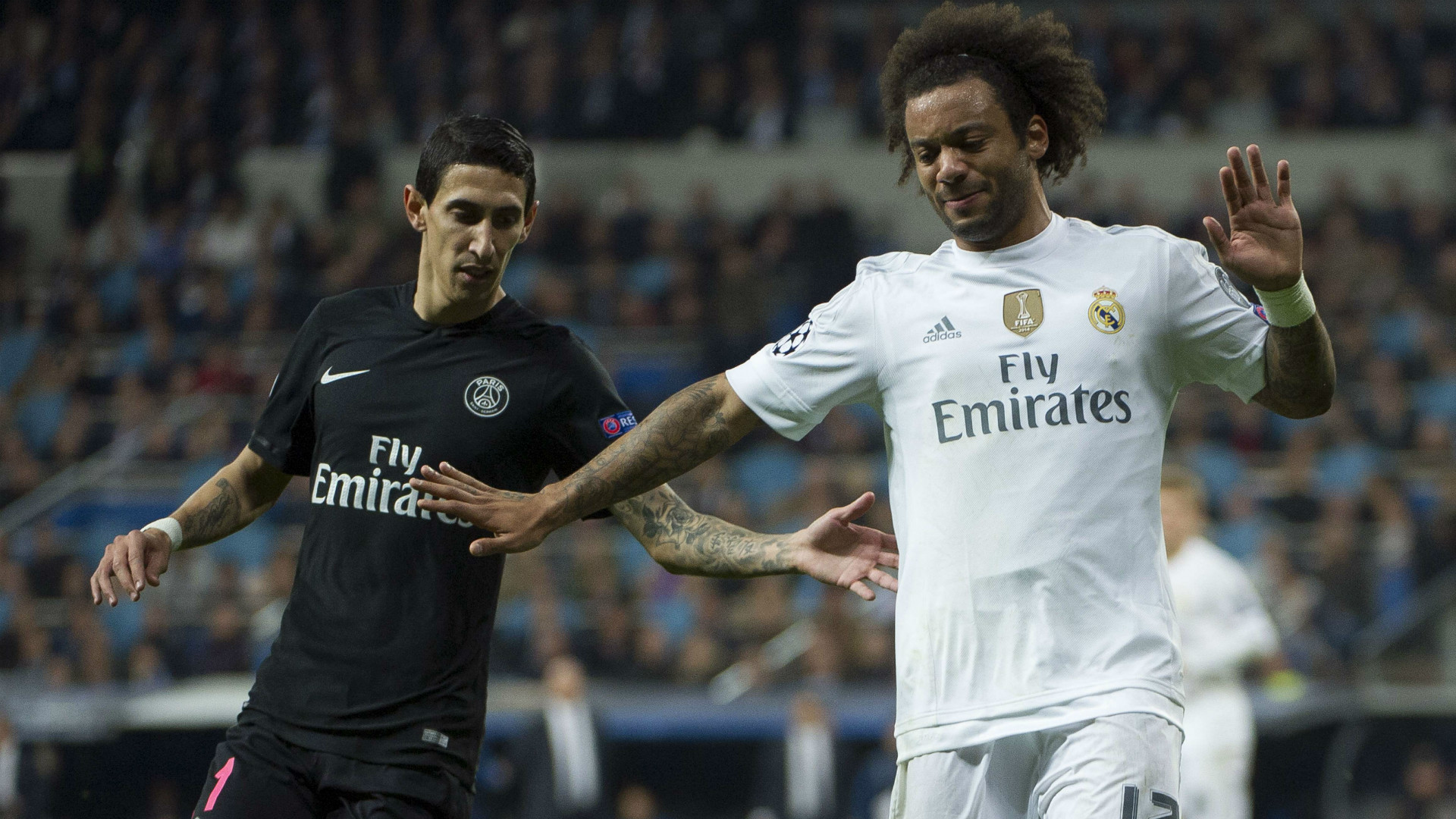 "He told me that he noticed that area was becoming uncomfortable. He stopped immediately. We cannot assess the injury until the scope of it becomes clear. Marcelo was playing really well and that is the key thing.
"You put up with it because he is playing really well. In this case it was not about fatigue because he said that he was doing well but he has had lots of minutes on the pitch and lots of travel that can take their toll".
Marcelo has played every minute of Real Madrid's league season so far and has started in three of his side's four Champions League games.