---

EXCLUSIVE By Toni Vázquez

Follow on Twitter
---
The man who discovered
Sergi Roberto
nearly 10 years ago says the
Barcelona
midfielder is playing like French World Cup winner Zinedine Zidane.
Neymar and Luis Suarez have scored the Catalan side's last 14 goals as they look to keep things ticking over until Lionel Messi returns from injury later this month, but it's the less famous Roberto who stole the plaudits in Saturday's 2-0 win over Getafe.
Returning from a 10-day injury absence, he created the goals for his two South American team-mates in a win which kept Barca level with Real Madrid at the top of La Liga.
And Albert Benaiges — who went to watch one Nastic de Tarragona player a decade ago and came back to La Masia with a 14-year-old Roberto instead — has been glowing with his praise.
"That flicked assist for Suarez's goal was of a top player, reminiscent of someone like Zinedine Zidane, Pele or Diego Armando Maradona," he told
Goal
.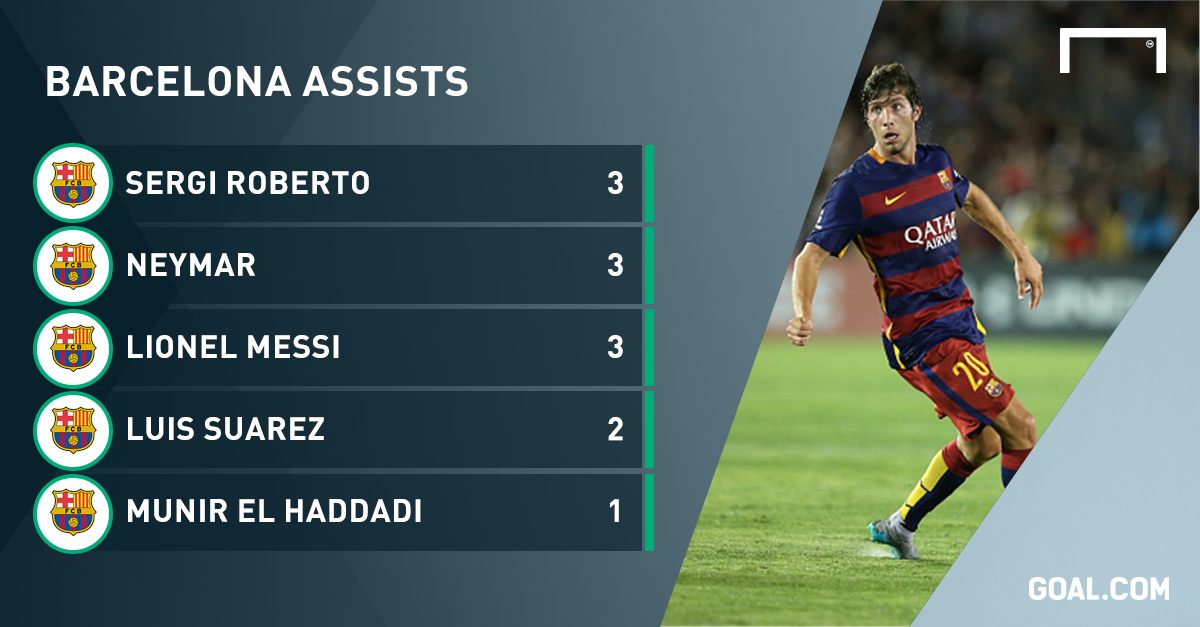 Roberto has stood out at both right-back and in midfield in his 11 appearances this season — and Benaiges says the 23-year-old was always likely to improve once he was given a proper opportunity to demonstrate what he's capable of.
"That type of play [to set up Suarez] doesn't surprise me from him, but you can only pull it off when you are confident and playing regularly — only then does a player dare to try these type of things," he continued.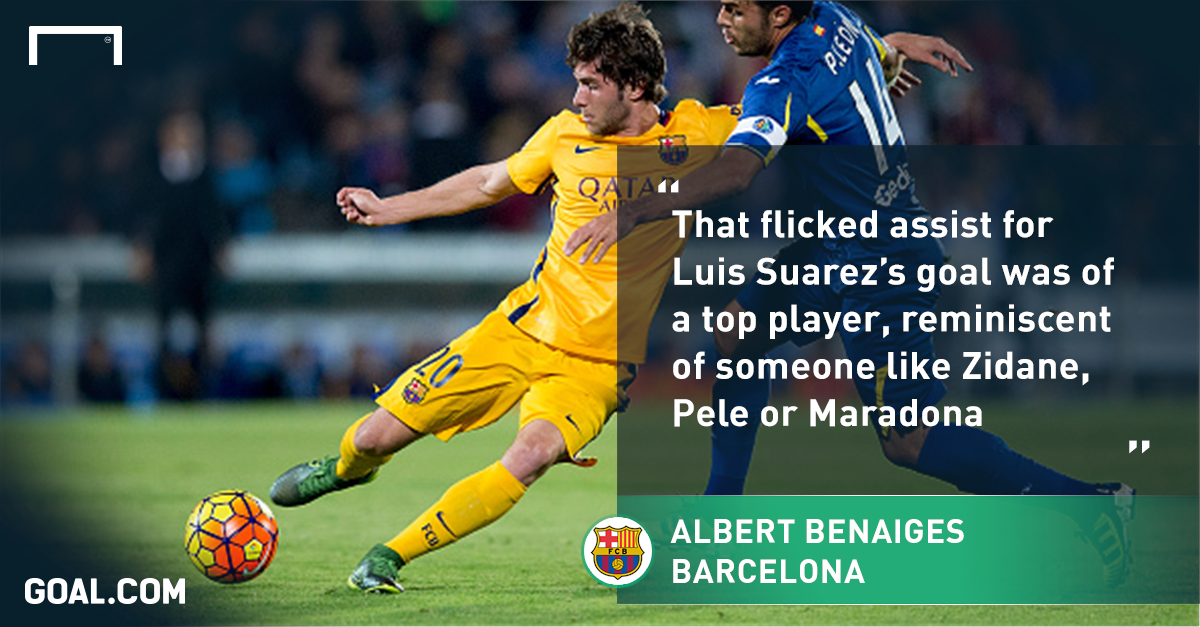 "He's become a great player for this Barca side. He is bringing many things [to the team] and is performing to a high standard. He now looks more sure [of himself] and is well-regarded within the team.
"He's now got a clear place in the squad along with players like Sergio Busquets, Ivan Rakitic and Andres Iniesta… all of whom have so much quality."
Benaiges, now working in the Dominican Republic, is proudly following the giant footsteps of a player he says was always "technically very good and intelligent."
Along with Neymar, he's created more goals than any other Barca player this season (three each), albeit in 152 less minutes than the Brazilian star but has a dzzling future ahead of him according to Benaiges.
"His future?," he pondered, "if injuries respect him, I don't have any doubt that he will be a very important player for Barcelona."