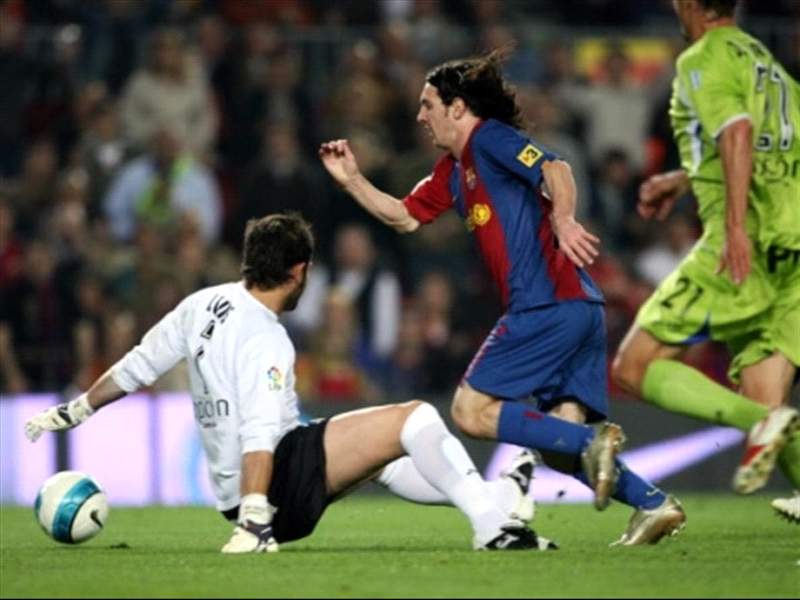 ---

EXCLUSIVE
By
Ignasi Oliva

---
There were 28 minutes on the clock and Barcelona were already ahead against Getafe. The two teams were playing for a place in the final of the Copa del Rey and Frank Rijkaard's side (European champions at that time) had taken the lead through Xavi. However, neither he nor any of the souls present at Camp Nou imagined that they were about to witness one of the most beautiful goals in football history.

Xavi, in his own half, spread the ball out wide to Messi, who received possession with two subtle touches to leave Javier Paredes in his slipstream. "I could have fouled him at that point but I didn't think it was a good option because it would have cost me a yellow card and I never thought he would do what he did," the left-back (now at Albacete) told Goal.
When Paredes looked to react, Messi had already touched the ball a third time to nutmeg Nacho Perez. "I want to clarify that the ball touched both of my legs, it wasn't as delicate as the ones we have become used to from Messi!" the midfielder (who is now at Betis) joked. "I was playing as a left winger that day, but I tracked back to help Paredes and in my hurry to get in position I went really quickly and he nutmegged me." With Paredes and Nacho in pursuit, Messi then headed for Luis Garcia's goal.
"At one moment I was able to catch him up and I put my hand on him," Nacho added. "When he got to the edge of the box I blocked his right side, but somehow he found a way to go left." There, Alexis Ruano and David Belenguer were waiting. "When he got away from Nacho, the alarm bells sounded because we were all caught out," Belenguer said. Messi had space ahead of him and none of his markers were able to bring him down like their coach Bernd Schuster said they should have done after the game. "With hindsight it's very easy to say we should have brought him down," Nacho said.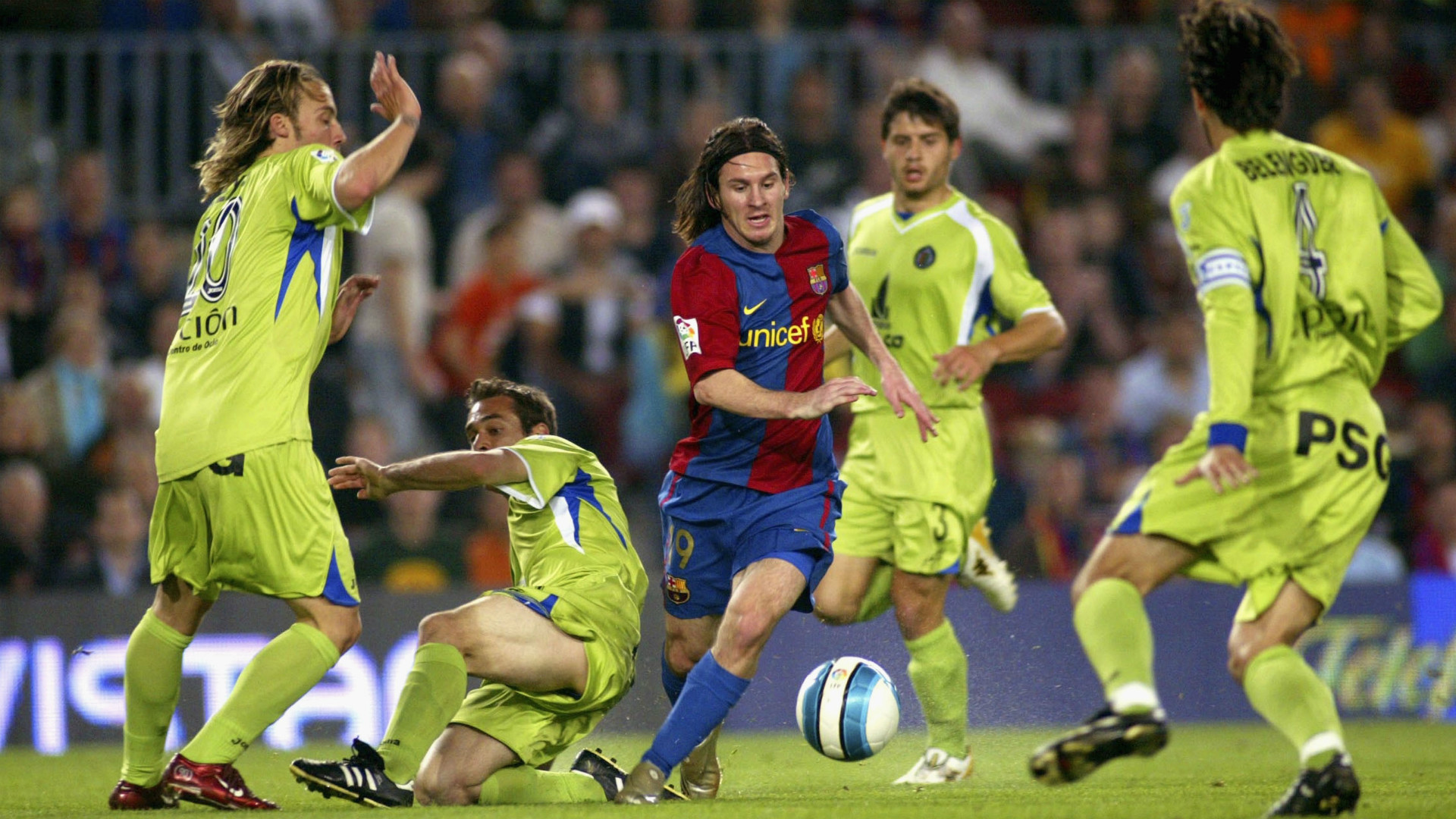 "Back in defence we hoped they would stop him however they could," Belenguer added. But they couldn't. And when he got to the edge of the box, the possibility of bringing him down was no longer an option. Alexis, in any case, had already been booked. So Belenguer, who is now retired, slid in to try and stop Messi escaping outside him. "I deflected the ball very slightly, but it wasn't enough," he lamented. Messi had now beaten four rivals and he was inside the area. The fans were watching with their mouths open. Now he had only the goalkeeper to beat.
Luis Garcia came out as he should after the Argentine had beaten the last two defenders, but there was little he could do. Messi went outside again, giving David Cortes time to come across and stop the goal. But the right-back, now at Aarhus in Switzerland, thought the Barca forward would finish with a low shot and threw himself to the ground to block the effort.
Messi, astute as ever, read his intentions and put the cherry on the cake with a delicate lob that kissed the Getafe net as the fans went wild. "It was hard to be on the end of that, but we have seen him do a thousand things better than that goal since," Cortes said.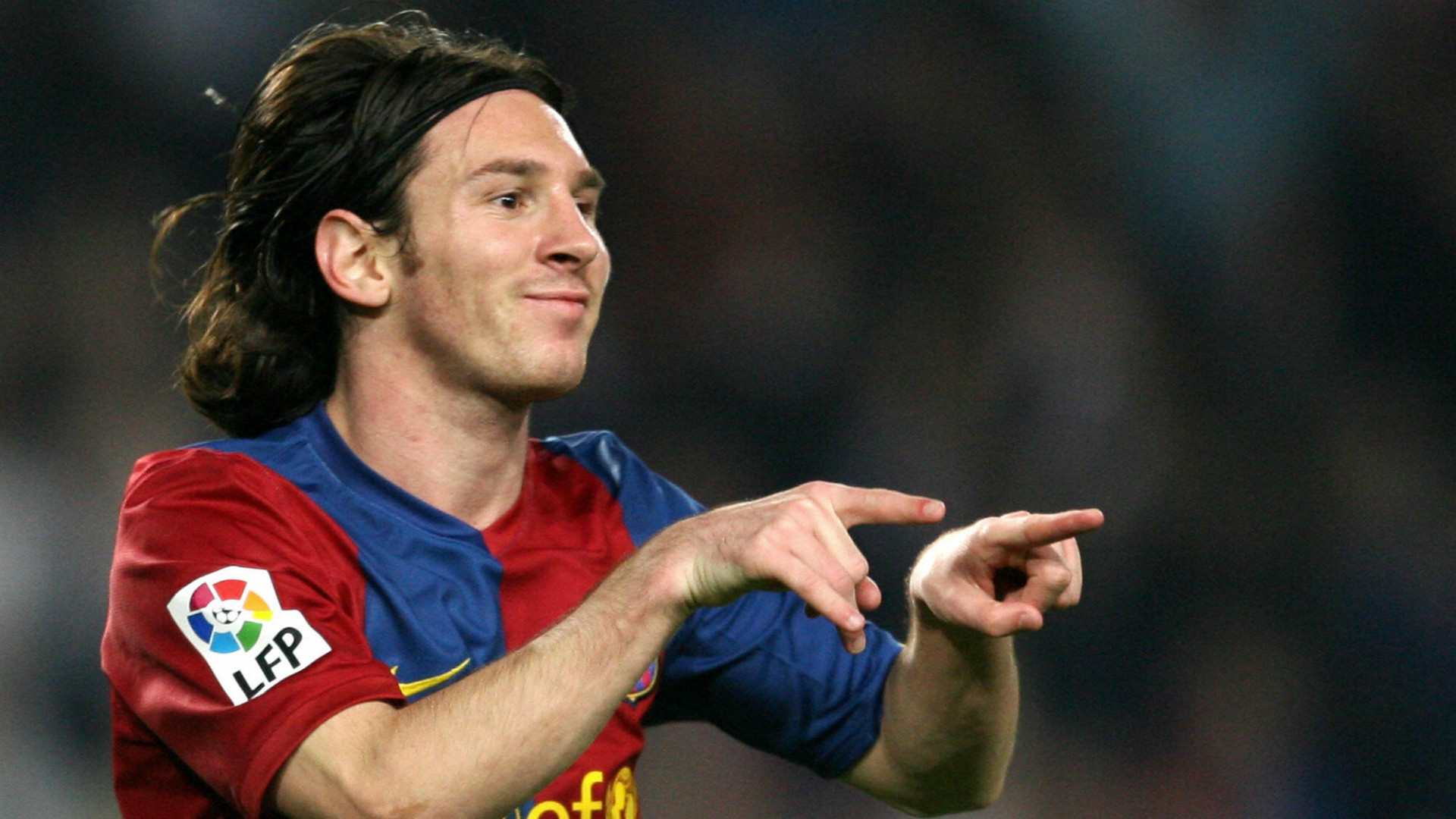 Barcelona would go on to score three more goals, courtesy of Messi again, Eidur Gudjohnsen and Samuel Eto'o. But they also conceded two, netted by Dani Guiza and Nacho - and those goals ended up costing them the tie despite Messi's moment of magic because they lost the return leg 4-0 at the Coliseum and it was Getafe that ended up progressing to the final.
"A lot of people forget that," Belenguer said. And he added: "Even though the goal had global projection, it helped us to motivate ourselves for the return match and we were able to turn around a hugely difficult tie thanks to that."
Nine years have passed since then and in that time, Messi has been named the world's best player on four occasions. In fact he is now well on his way to a fifth Ballon d'Or. When Barca meet Getafe on Saturday, he will be missing - just as he was in the second leg in 2007 after his stunning strike lit up the first match. But he should be back in time to feature at the Santiago Bernabeu in three weeks to show on the most adverse of stages that this is
his
decade.