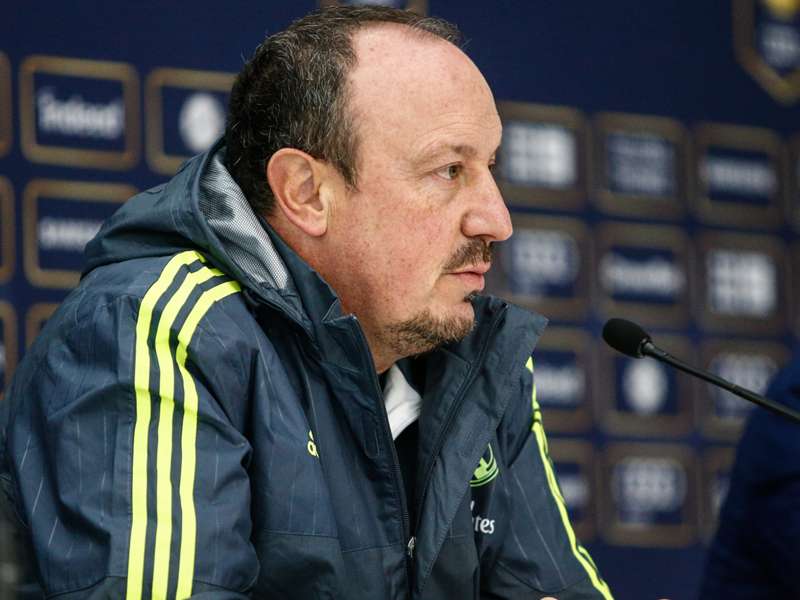 Rafa Benitez has warned rival clubs that Real Madrid have no intention of selling any of their stars this summer.
Centre-back Sergio Ramos has been heavily linked with Manchester United for weeks, while reports of Arsenal's interest in signing striker Karim Benzema have swelled in the last few days.
Fresh from Real Madrid beating Tottenham 2-0 on Tuesday, Benitez stressed any Santiago Bernabeu exits would be extremely unlikely.
"As I mentioned with Karim, there's a lot of speculation," he told reporters. "I don't care about any of it. I just want to concentrate on football, all of my players will be staying here."
Madrid have now won four pre-season matches in a row ahead of their Audi Cup final clash with Pep Guardiola's Bayern, who defeated AC Milan 3-0 after Madrid had beaten Spurs.
addResponsivePlayer('1wn75vfostk4e1313yu1kkgfaz', '90c3f911c1684c4f96b53843751b4bb7', '4xemk9klbf0g170erhugc0zg3', 'perf1wn75vfostk4e1313yu1kkgfaz-4xemk9klbf0g170erhugc0zg3', 'eplayer40', {age:1429631048000});