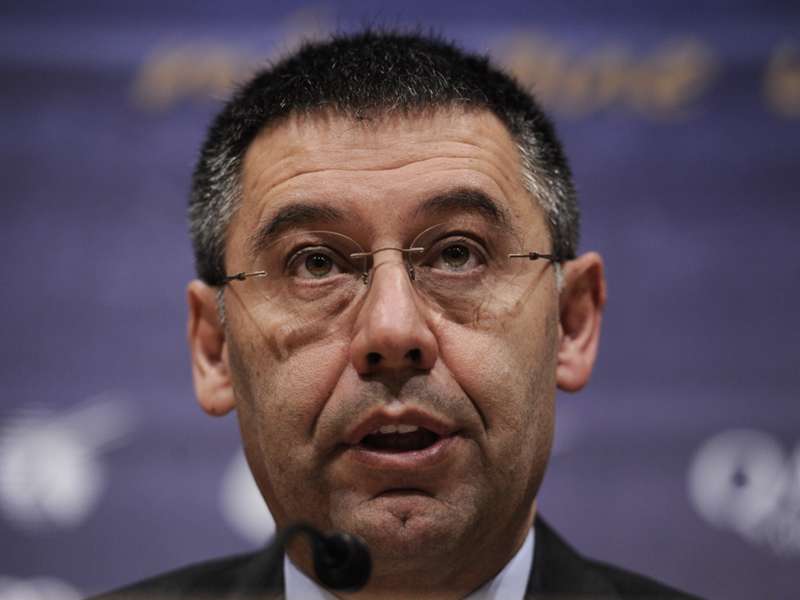 Barcelona president Josep Maria Bartomeu has played down reports that he is the favourite to prevail in Saturday's club elections.
The 52-year-old came to power in January 2014, replacing Sandro Rossell at the helm, and oversaw the Blaugrana's historic treble triumph last season.
However, he is now being challenged by former president Joan Laporta, previous challenger Agusti Benedito and ex-Barca spokesman Toni Freixa.
Laporta has been open in his criticism of Bartomeu and lambasted the current administration over its failed attempt to sign Juventus ace Paul Pogba.
Consequently, while Laporta says that he is open to embracing the ideas of his running mates, he has now suggested that he has no interest in Laporta's initiatives.
"I am not the favourite to win," he told reporters on Saturday. "All of the candidates have had the opportunity to present their programmes, ideas and, if I win, I will incorporate the ideas of Benedito and Freixa.
"But it's amazing how many people who have come out to vote today. The response has been amazing the response.
"It is proving a celebration of Barcelona and its democracy."
//