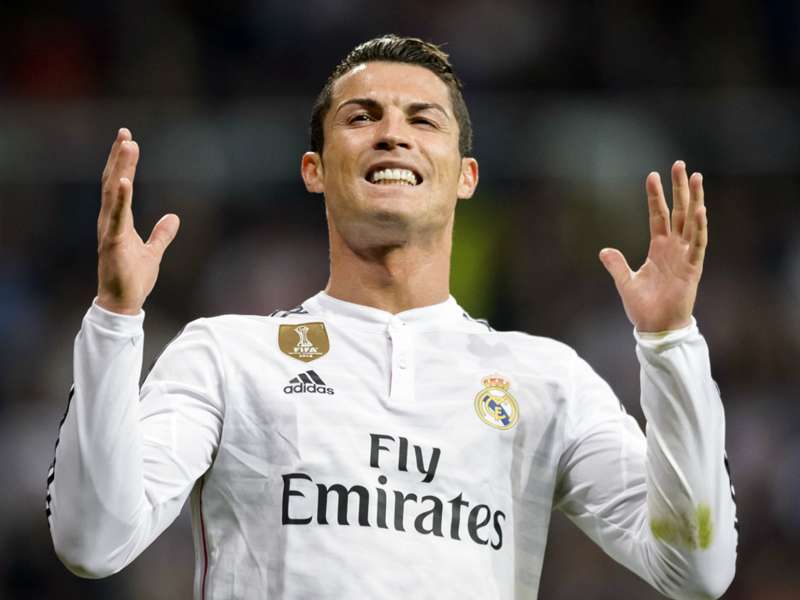 Hristo Stoichkov believes that
Cristiano Ronaldo
's obsession with
Lionel Messi
is holding back his team and that
Real Madrid
should cash in on him.
While the Portuguese star has scored 41 goals in 39 games in all competitions for Madrid this season, he has had a dip in form since the start of 2015, having netted just two in their last seven Primera Division matches.
The forward has come under a lot of criticism in recent weeks and even decided not to celebrate Gareth Bale's goal against Levante on Sunday.
Stoichkov argues that Ronaldo's attitude will begin to hinder the rest of the side, adding that his determination to be seen as a better player than Messi is having a negative effect on his performances and those of the team.
"You can never get angry because a team-mate has scored and not celebrating is to commit suicide as a team-mate because then you are worth nothing and you are worth nothing to your team," he told
Sportium
.
"You can't doubt the quality of either Ronaldo or Messi. Messi is where he should be and Cristiano is going through a difficult time but all players go through rough patches. I was whistled as well in my time. It's up to the coach to make decisions and to speak to the player.
"Maybe the obsession with Messi is affecting him but I'm not inside his head. Messi motivates his team-mates and, if Ronaldo doesn't score, it affects his team.
"At times like that you have to display your personality; 99 per cent of players can't answer the question 'why am I being booed?'
"Messi is at the level of Pele, Diego Maradona and Johan Cruyff and what annoys Cristiano is that he is only compared to Messi.
"You'd have to ask Florentino Perez about Ronaldo's future. Sooner or later, Cristiano will be sold by his president. The world of football is like that but it depends on his president.
"I don't know if they are short of money. If they are, it's a good moment to sell him."