COLUMN
By Peter Staunton
Change at Barcelona has not come gradually this time and sporting director Andoni Zubizarreta knows that the Catalans are on the brink of major upheaval at the end of the season.
Barcelona are about to lose their captain and one of their vice-captains. Carles Puyol - as influential a team member as they come - and Victor Valdes - long thought of as one of the best goalkeepers in the world - are leaving at the end of the season. Puyol announced his intention to quit the team this week and that news was followed by the revelation that Barca's replacement for Valdes, Marc-Andre ter Stegen, is now firmly in place.
Change is afoot at Camp Nou and there will be a drastic overhaul whether they win La Liga, the Champions League, the Copa del Rey or even all three. Even Sandro Rosell, the president who delivered Neymar, Jordi Alba and Javier Mascherano, is no longer around to find solutions in the transfer market.
Zubizarreta's comments this week were illuminating. "We knew that Victor Valdes wasn't going to stay, now we know that Carles Puyol isn't going to either," he said. "They have been two obvious references in our squad. Just taking these two players into account, I would say that it's already now more than the tweaks we had envisaged." All that and they are still short of a striker and cover at centre back.
Barcelona intend to spend big this summer in order to overhaul the playing structure. This might have all been easier to countenance were Pep Guardiola in charge. He exuded calm and offered assurances that everything would be alright. He was also able to promote from within and maintain a sense of identity with players who lived and breathed the club.
An inconvenient truth though is that since the establishment of Pedro and Sergio Busquets in the first team, a new youth team player is yet to emerge. The days of Barcelona fielding a strong team of eight or nine homegrown players are most definitely coming to an end.
Pep also had the pleasure of coaching the team through the peak years of Xavi, whose influence in the side is now on the wane despite his gifts. It won't be long until Barca are back in the market looking for a replacement for their midfield pacemaker.
But where can you buy hearts like Valdes', Puyol's and Xavi's?
Guardiola, Rosell, Puyol and Valdes. In that quartet, Barcelona will have lost in quick succession four highly visible symbols of Catalan expression and in Valdes and Puyol two of their longest-serving and influential players.
The manner in which those associated with Barcelona have spoken about Puyol this week following his decision to leave at the age of 35 suggests that the defender's effect on the club stretched far beyond the white lines of the pitch.
"My generation and those younger don't know a Barca without Puyi in the defence, with the armband and the number five on his back. I don't think anything will be the same," defence partner Gerard Pique wrote on his Facebook page.
"He'll be sorely missed, both inside and outside the dressing room," Lionel Messi said tellingly.
He was never going to win the Ballon d'Or himself but Puyol made those who could better players. Valdes bailed them out time and again with and understated efficiency.
There is a palpable sense of regional pride at the club that is going to be eroded intentionally or not. 2014-15 will be their most significant season in recent times; an impending turbulence in Barcelona's future.
New president, new coach, new captain, new goalkeeper. The times are changing at Barcelona. Can Josep Bartomeu and Tata Martino oversee the right signings? Will the new players be given the time they need to adapt to their surroundings? Will Martino be offered goodwill to take Barcelona through a season of transition?
There is more than a whiff of Manchester United in Barcelona as the season draws to a close. Winning the title would make it more so.
State of QPR shows cost of 'chasing the dream'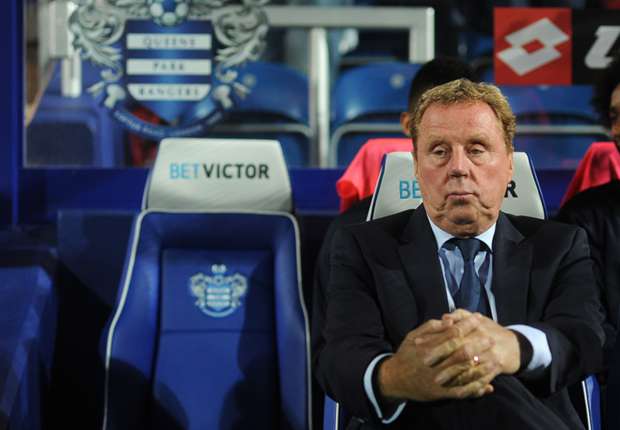 QPR invested heavily under two managers last season in a vain attempt to stay in the Premier League. The full extent of their high-stakes gamble was laid bare this week when club accounts revealed a staggering £65.4 million loss for the 2012-13 season.
Harry Redknapp was brought in to improve the fortunes of a team that were languishing at the bottom of the table under Mark Hughes, but to no avail. He is now marooned in the Championship with a bloated squad and few prospects.
Both Hughes and Redknapp were guilty of reckless spending with over £41m spent on fees last season. Esteban Granero, Loic Remy and Christopher Samba are just three of a whole host of expensive acquisitions QPR made last term. In that time the player wage bill at the club rocketed to £68m - £7m more than QPR's entire income. Put into context, that wage figure is more than Borussia Dortmund who reached last season's Champions League final.
Total debt has almost doubled from £91.4m to £177.1m and a club statement revealed that only the continued financial support of owner Tony Fernandes and others are keeping the club in "operational existence".
With an experienced Premier League squad, QPR ought to be cruising back from the Championship at the first time of asking but it has not worked out like that. Winless in five Championship matches, Redknapp's side have slumped to fourth - outside the automatic promotion places - while questions are being asked about the manager's future.
If QPR are not promoted this season they will face a transfer embargo under the Football League's new FFP rules to which Rangers are believed to have lodged an objection. The club would be locked out of transfers until such a time they can show their capabilities of complying and also risk a heavy fine even if they do return to the top flight. Fernandes has grand plans for QPR, including a new state-of-the-art stadium, but there is no doubt the gravity of the situation he faces just to keep the club alive.
The money available in the Premier League has ballooned every season since its inception with domestic television rights now worth over £3 billion alone. Even one season in the top flight would guarantee some £60m in parachute payments over the course of the four seasons following relegation.
It all means that prospective club owners are more willing to take a gamble with their clubs in order to share a slice of the riches. It has had disastrous consequences for teams like Leeds United and Portsmouth. Even outside the Premier League - in which 11 clubs are foreign owned - owners are taking their chances by investing. Nearly half of the clubs in the Championship are under foreign ownership with eyes very much trained on the Premier League.
It is a high-stakes game of risk and reward which QPR have failed spectacularly.
Follow Peter Staunton on