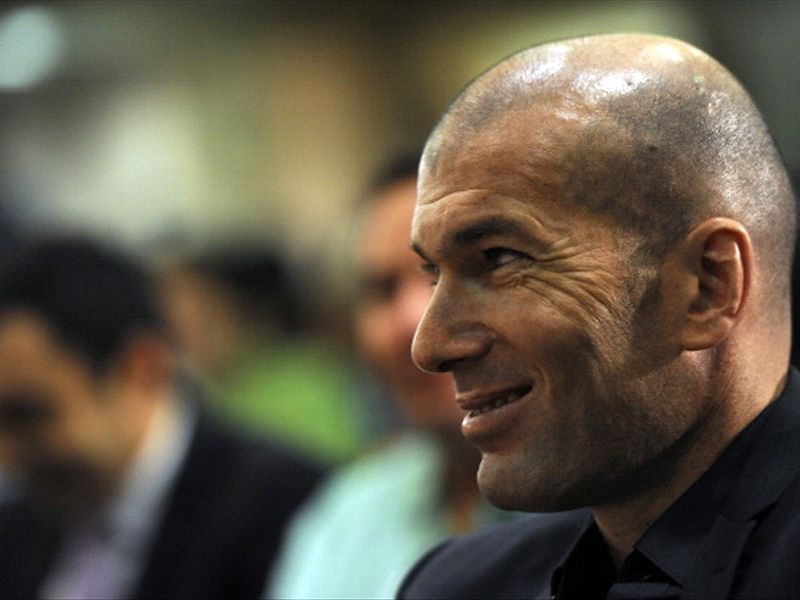 Zinedine Zidane has admitted his glorious playing career offers no guarantee that he will enjoy an equally successful life as a coach.

The 41-year-old won the World Cup, European Championship and Champions League as a player before retiring in 2006 with a reputation as one of the greatest players to have graced the game.

But after opting to take his coaching badges with a view to a career in the dug-out in the future, Real Madrid's sporting director revealed to L'Equipe that he has had to begin his footballing education all over again.

"I am like everybody else. I like it like that, it's the other guys that want me to be special. I do it like everybody else. I know that being a good player doesn't make you a good coach. Even if it can help," he said.

"You have to accept that you don't know much and to accept that if you give yourself the means, you can grow and learn even at my age. I have to be modest, I ignore so many things. I'm glad I did those courses. Sometimes I went to bed with a headache. Coaching is a real job, you have to learn it.

"Tomorrow people will say I'm a good coach if I win. Only if I win. It will take time. I cant be the coach I want to be just like that. Zidane or not Zidane, it will take time. You have to learn form other people, to pass diplomas. There is a process. And it suits me."

The former France international then gave his personal insight into what it takes to get the best out of individual players.

He added: "I learned not to look automatically for confidence. You will of course need confidence to build a staff but also competence.

"Players will listen to me if I give them something. If you want a player to give you his competence, you have to be demanding and even manipulate him a bit. You have to threaten him and also felicitate him. The carrot and the stick. It works in football and in life."