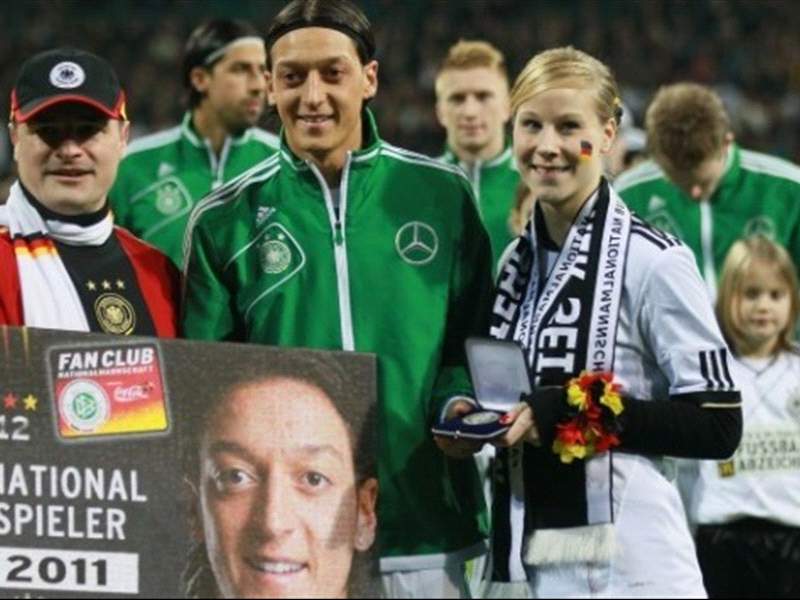 Real Madrid
's
Mesut Ozil
has said he wants to become the best player in the world, and believes he has the ability to fulfill his ambitions.
Ozil would not be drawn on who he rated as the top three players in the world today, but said he believed he could become better than Barcelona's Lionel Messi.
"Messi is an outstanding player, but I have proven myself in the big games against Barca," he told Bild.com.


"I am a regular player at the best club in the world.
Of course I want to be the best player in the world.

"
I have high expectations of myself and am confident that I can fulfill them."
Ozil also spoke about Real Madrid's poor league form, saying that it was important not to give up and adding that Madrid can be still be ranked amongst the favourites for the Champions League.
"We made too many simple errors [in La Liga], especially against smaller teams when we threw away too many points," he added.
"But it is important not to give up.
We have a great commitment to Real and the fans in every game,
and we also have the Champions League and the cup to compete for.
"We are Real Madrid.
We are not afraid of any opposition.
We can beat anyone and I think we are now ready for the title."