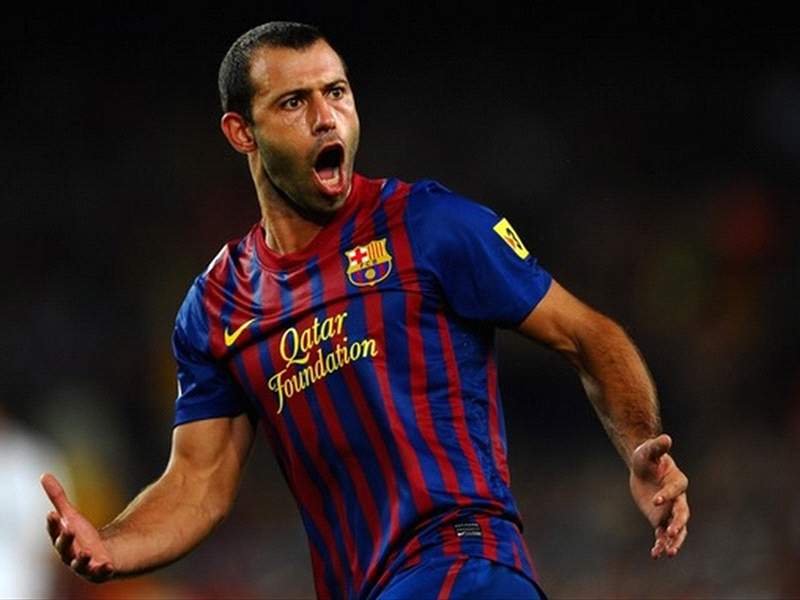 Barcelona
midfielder
Javier
Mascherano
believes that his team-mate and fellow Argentine
Lionel Messi
will go down as one of football's all-time legends.
The 25-year-old scooped a record-breaking fourth Ballon d'Or on Monday, and the former Liverpool man feels his compatriot's achievements will give him a place in the history books.
"Messi is set to become a legend," he told reporters at a press conference.
"He's 25 and he has done things that no one else had managed before in history."
Barca sit top of La Liga, and Mascherano has told his team-mates not to change their approach in the second half of La Liga, and ignore Tito Vilanova's struggle with cancer.
"An important part of the season is coming now, when things begin to become defined. We won't have to change what we've been doing since the beginning of the season. It's in our hands, everything depends on us.
"There's nothing good about Tito not being with us. But now he is dealing with a personal issue, his illness, and the best thing to do is to leave him alone. We just want to be good and do what we need to do."
Finally, Mascherano has claimed that Barcelona are best team of which he has ever been a part.
"I've been lucky to be a part of some great teams with great, but this club has no comparison with the others, without any disrespect. This is the best of which I've been a part."
Barcelona face a Liga trip to Malaga on Sunday.