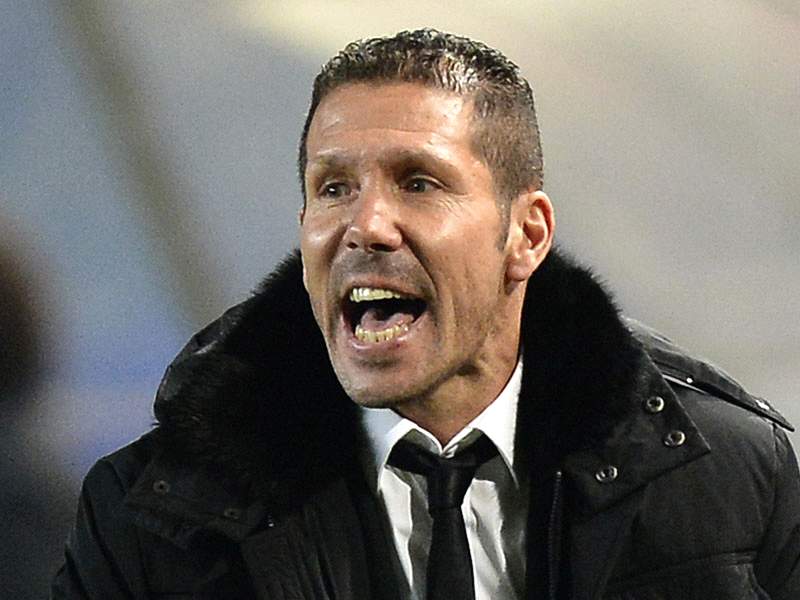 Diego Simeone has spoken of his appreciation for the passionate support that Atletico Madrid's fans have given the team over the past year and hopes they stay on the right tracks heading into 2013.
The capital outfit ended the year second in La Liga, seven points ahead of arch-rivals Real Madrid, and are still in contention to retain their Europa League title and lift their first Copa del Rey since 1996.
Around 8,000 Rojiblancos supporters cheered their idols at the Vicente Calderon in an open event on Monday, and 'El Cholo' was in jovial spirits as he handed out balloons to his side's followers and wished them a happy new year.

"Thanks for joining us. We are together at this time, and we want to thank you all for helping us to achieve great things, especially the players who are the most important part of the team.

"We hope to maintain this attitude, commitment and sense of belonging to this great club that is Atletico Madrid.

"Hopefully next year we approach each game with the same energy to carry on. Greetings to all, Happy New Year and super-duper Atleti always!"
Club captain Gabi echoed his coach's sentiments, reiterating the need to continue their development as a major European outfit in the coming year.
"Thank you again for your enthusiasm and commitment. It's been a great year for everyone," he added.
"We want to thank you all for the support you give us every day. A year ago, we were in a very delicate situation. Thanks to you, we've had a glorious year.
"Hopefully 2013 will be even better than this."