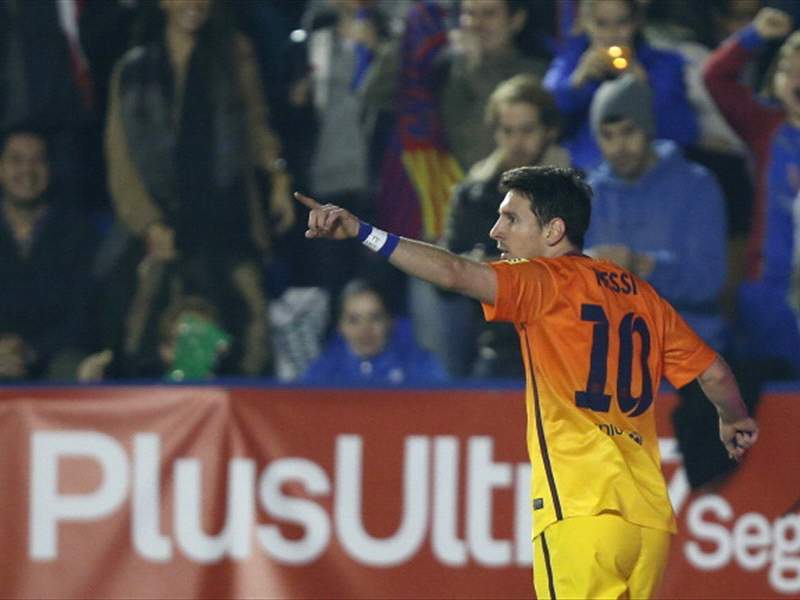 Barcelona
centre-back
Gerard Pique
believes that his team-mate
Lionel Messi
is the favourite to win the
Fifa Ballon d'Or trophy
in January's ceremony.
The 25-year-old is looking to secure the award for a fourth consecutive time, seeing off fellow finalists Andres Iniesta and Cristiano Ronaldo.
And Pique, although giving credit to Messi's competition, is sure that the Argentina international will be the winner once again.
"Iniesta has won the European Championship this year and could win it. Cristiano Ronaldo has had a great season, but Leo has stolen my heart. I think he's the big favourite," he told the club's official website.
The European Championship and World Cup winner also commented on Messi's chance of overtaking Germany legend Gerd Muller's record of scoring 85 times during one calendar year.
The Barca player is currently just one goal short of reaching Muller's feat, which was set in 1972.
"To break a record like that, you have to play well and also have the little bit of luck that we've been having. You have to take things a game at a time and that way the records break themselves," he noted.
"It's one of those things that gets you excited, because it's such an old record. But we shouldn't be focusing on that, because that will actually make it harder for him to score. Messi has to relax," Pique concluded.