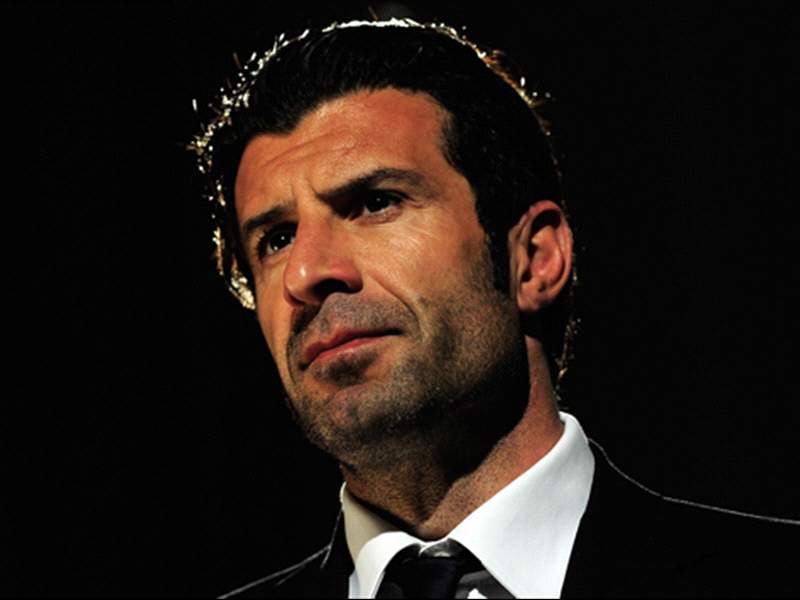 Cristiano Ronaldo
and
Lionel Messi
are inseparable when it comes to quality on the football pitch, believes former
Real Madrid
and
Barcelona
winger Luis Figo.
The Liga stars are the runaway favourites to win the upcoming Ballon d'Or, with the 23-man shortlist having been announced.
However, the former Portugal captain believes that picking a favourite between the two would be futile due to their current form.
"I think you cannot compare the two [Ronaldo and Messi] at the moment," Figo told reporters in India.
"Comparison at this level is always bad because one has to win and the other has to lose. We have to take the best of both.
"If you're picking a team, you'd like to have them both in it because they guarantee talent, quality and goals, of course.
"You cannot compare them, because according to me they are totally different football players and they play in totally different systems in the teams."
Figo also hinted towards a belief that there was more top-quality footballers during the period he was at the top of his game, while right now there are only a few with a chance of winning.
"They are two of the best football players right now" he added. "The difference between now and then was that during my time, there were a number of good players to choose from so this sort of question was not asked a lot then.
"Then you could probably have 10 to 15 players who could win the Golden Ball, now it is a maximum of four or five."
The former Portugal captain, who played for both the Blaugrana and Madrid during his career, wants Jose Mourinho's men to catch Tito Vilanova's side in the Liga race but admits it will be difficult.
"I think Barcelona right now have quite an advantage in terms of points, but this is a competition of regularity till May," he continued.
"So knowing Real Madrid so well I think they won't give up until it's mathematically impossible for them to be champions again.
"I can't predict the future, but I can only hope that Real Madrid will be champions again."